What to know
critics consensus
The Belko Experiment offers a few moments of lurid fun for genre enthusiasts, but lacks enough subversive smarts to consistently engage once the carnage kicks in. Read critic reviews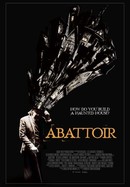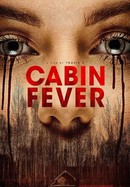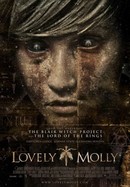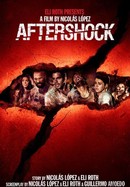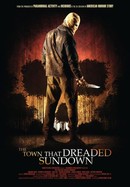 The Town That Dreaded Sundown
Where to watch
Rent/buy
Rent/buy
Rent/buy
Rate And Review
The Belko Experiment Videos
The Belko Experiment Photos
Movie Info
An ordinary day at the office becomes a horrific quest for survival when 80 employees (John Gallagher Jr., Tony Goldwyn, Adria Arjona) at the Belko Corp. in Bogotá, Colombia, learn that they are pawns in a deadly game. Trapped inside their building, a voice over an intercom tells the frightened staffers that two workers must be killed within 30 minutes. When another ultimatum follows, friends become enemies and new alliances take shape, as only the strongest will remain alive at the end.
News & Interviews for The Belko Experiment
Audience Reviews for The Belko Experiment
The goal, for me, seems to be start these reviews as late as I possibly can without actually having eaten yet. It is now 11:28 pm and I haven't had dinner. Though, to be fair, I did have a later lunch than normal, so that might explain things. I suppose that's neither here nor there, I suppose. Let's move on to the film, shall we? This is a very interesting movie. It's written by Sean and James Gunn, the latter of which has written and directed Slither and both Guardians of the Galaxy. I love Slither and I should probably watch it again some time soon. I love the first Guardians and the second, while not as consistent, turned up being a really good movie as well. This has all the ingredients to make for a movie that I would end up enjoying. Social commentary, darkly comedic humor, incredibly violent. In a lot of ways, it reminds me of the first Purge movie. The original with Ethan Hawke, not the one coming out in less than a month. I remember looking forward to the original Purge because of how great of a concept it had. It didn't live up to that concept but, eventually, it turned into a fun genre-movie, with the sort of wish-fulfillment that that type of movie definitely needed. And that's the case with this movie as well. Whereas the Purge failed to provide you with the genre thrills, this movie definitely doesn't hold back on them. Though, having said that, this send-up of the corporate structure, where it's dog eat dog, with everybody trying to get the next major promotion and the big contract that will earn them a raise, isn't necessarily a tired concept, but it's something that we've seen done. Bloodsucking Bastards, Mayhem, maybe even Severance immediately come to mind. I could mention Office Space, but that really isn't a horror movie (or maybe it is in a subversive manner). The thing is that, quite frankly, it's not a new concept to poke fun at the corporate world. So, in all honesty, this movie really doesn't offer anything that I haven't seen before. It really doesn't and anyone who tells you otherwise is clearly on the reefer. This is a send-up of the corporate world through the eyes of the Purge. Essentially, the employees of the Belko Industries have been shut in by steel shutters in their remote building location in Bogota, Colombia, by this strange organization, led by a man who says his instructions over an intercom system. Basically, they're ordering the employees to kill a certain amount of people by a specific time and, if they fail to do so, they will kill exponentially more people. First it's two in an half hour, the employees fail to meet this goal, so four people are killed. Then it's 30 in two hours and, again, the employees fail to meet their goal, so the organization kills 60 people. How they kill the employees when they've shuttered them in the building? Well, you see, there's these 'tracking devices' put inside the employees' heads, just so they could find them if they may have been kidnapped, that are actually bombs that are detonated remotely by the organization. So, basically, the movie you could say is about the study of human behavior when pushed to its extreme. You have people like Barry, Wendell and Terry (who really was manipulated into this as a result of his love for his kids), who use this as an excuse to murder people due to their psychopathic tendencies disguised as doing the right thing. Kill 10 to save 30 and so on and so forth. Then there's people like Mike who, at first, tries to keep every body calm and refuses to allow himself, and as many of his fellow co-workers as he can, from giving in to the tendencies that people like Barry immediately gravitated to without a second thought. I don't have a problem with this, but it leads to the movie having these very basic debates about right and wrong going out the window (from Barry's side) and how bullshit rationalizations do not alter what's right and what's wrong (from Mike's side). I don't know, I mean I sort of get having these discussions, considering that whatever decision they make is gonna lead to less (or more) deaths. But, at the same time, I found that these discussions were the same basic discussions films like this are set up to bring up. Who's right and who's wrong? And the film doesn't really explore those themes subtly. There's clearly very defined lines of black and white. Barry and Wendell are assholes who get off on killing and Mike is a paragon of decency. I suppose that subtlety goes out the window when, if you don't do what this organization wants, an explosive in your head is detonated and the back of your head, and most of the brain matter located there, is spread all over the floor. But the debates this film presents are really very simplified. I'm not saying that I would ever agree with people like Barry or Wendell, who justify it to themselves by saying that they're killing a few to save the majority. The thing about that is that the people that, usually, come up with these ideas are also people that are not gonna sacrifice themselves to accomplish these goals. Because life is funny that way. But I'd have liked it if the film wasn't as obvious as it ended up being with its exploration if these ideas. Another thing I had a problem with, and I never thought that I'd say this regarding a James (and Sean) Gunn affair, was the humor. Not that there aren't some funny moments, but I feel like they're at odds with the rest of the movie. I don't wanna say that the movie takes itself seriously, but, at the same time, the humor doesn't always mesh in all that well with the story they're trying to tell. The humor, honestly, feels a little forced and, again, it just doesn't feel like that's something I should say about a movie that the Gunn brothers have had any involvement in. I feel like the comedy should compliment the horror and not detract from it. Not to say that it detracts from it, as a whole, but it just doesn't really add to the horror in any way. Which is a shame, considering Slither managed to successfully mix in the two genres together. So did Mayhem and Bloodsucking Bastards. So I don't know why this movie really didn't do so as well, considering the people who wrote this movie. That's neither here nor there. Let's get to the ending, shall we? I don't know, the ending basically reveals (and there will be spoilers here, so skip ahead) that these experiments (which have been taken place all over the world, as you see a giant wall of screens showing the aftermath of the experiments in other parts of the world) have been set up by scientist who want to study human behavior without silly things such as morals and laws getting in their way. And that revelation, to me, is a little too on the nose. Frankly, the title of the movie immediately gives the ending away. That's what I was assuming anyway, from the start, so I thought the title would be a bit of a red herring and there'd be some other explanation. But, nope, the obvious explanation is the one you got. I suppose it's better than the alternative of doing a little crazier, but unpredictable, that might not make sense within the context of this world. But, I don't know, the reveal felt a bit anticlimactic. And it feels like I'm shitting on the movie, but I'm not. There's definitely a lot about this movie that I liked, the over-the-top gore entertained me, I like how satisfying some of the kills were, particularly Wendell's death. Like I mentioned earlier, this has all the ingredients to add up to a movie that I'd enjoy. But I think that its own potential gets in its way. Who is this organization and how'd they get set-up? How'd they get people to go along with their ideas? So many questions behind the organization responsible for this which, again, reminds me of the Purge and how the people responsible for that are more interesting to explore than any of the characters in the film. If there is a sequel, and I highly doubt there'll be one, I'm hopeful more backstory is given to the organization and what led them to this. Well, I mean, what else do I have to say? This is a perfectly decent movie with a lot of violence, so you can shut off your brain and enjoy it as that, watching assholes get their comeuppance is very satisfying. But, in my opinion, there's some flaws that keep the movie from being good. I can't overlook those. Yes, as a whole, I still felt that this was a very decent movie. But it's one that probably should have been better than it ended up being.

Whoa. There must be some kind of pent up rage in the ranks of the suit and collar crowd, cause this is the second feature (Mayhem is the other) I've seen recently wherein utter violence breaks out at the office place. Some producers somewheres must figure that there's a audience for this to appeal to. This one is a little better than the other, having more of a plot (but not much more) and character arc to portray. The essence is practically the same: we are only a handsbreath away from total anarchy at any time. There are more familiar faces here, making the incredible premise somewhat more palatable.

The Belko Experiment delivers almost exactly what people expect from the film. However, underneath all of the gory carnage, the complete lack of surprise or originality, make it a film that won't be longtime remembered like its related counterpart Battle Royale. It is a mostly unclever attempt to inject some meaning into the well-worn horror-thriller template, but the commentary on human behavior is shoe-horned so late and haphazardly into the movie, it doesn't fully land. This could have been a savagely smart thriller, but it ends up just being messily savage for savage sake. Rating: 49

The film just doesn't have the strength or cult quality to let you really embrace the film. The characters don't gel well together and the actors, while are incredible, they just don't have a lot to work with. Gunn probably wrote an interesting script but it required so much more to wow audiences in this current market. Horror films aren't the laughing joke of the neighbourhood anymore and when a filmmaker who wrote The dawn of the dead remake, Slither and The guardians of the galaxy types the words The End on a keyboard, I'm intetested. The real issue here is the film needed a lot more social context and a little more exposition, robbing us of this can be okay, if the director pulls off an incredible horror film, this isn't the case. A final twist could've gut punched the audience and helped lift a rather flat horror film. I wanted to love this film, Slither is an incredible journey but this film doesn't do this. Mclean isn't the right director for the material and the casting choices for the leads just felt uninspired. The concept was there but the film couldn't deliver. 15-06-2017.
See Details