The Botany of Desire
(2009)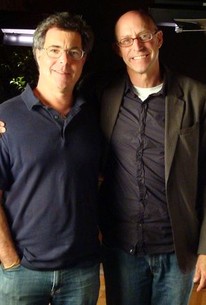 AUDIENCE SCORE
Critic Consensus: No consensus yet.
The Botany of Desire Photos
Movie Info
Based on Michael Pollan's bestseller, this intriguing PBS documentary examines the ways that humans rely on (and relate to) four key plants: the apple, potato, tulip, and marijuana. Frances McDormand (Fargo) narrates each unique segment, offering a plant's-eye view of botanical evolution and of the shifting relationships between people and their food sources.
Cast

Critic Reviews for The Botany of Desire
All Critics (1) | Fresh (1) | Rotten (0)
... the botanical evolution of and human interaction with apples, tulips, cannibis and potatoes. The observations are enlightening.
Audience Reviews for The Botany of Desire
A fascinating look at how plants and humans have interacted, down through the ages, benefiting both. Michael Pollan's premise is that by satisfying a human need, or desire, each of these four plant species managed to expand their territory. Man's desires caused him to transplant these plants from their native environments to virtually everywhere in the world. It is an interesting premise and one which the filmmakers have adequately presented in a most believable package. This marries the best entertainment techniques with some very interesting educational material and becomes something that both informs and entertains. This viewer learned a lot and the two hours just flew by. One finds that Mr Pollan's enthusiasm for his subject is contagious. He never sounds like a dry pedantic, disgorging his superior expert knowledge, but more like an excited explorer, discovering new lands and making new connections with the natural world.
Mark Abell
Super Reviewer
½
Lopsided and a bit misdirected, but overall entertaining and informative. The Botany of Desire is obviously trying to entice people into watching a film about something that sends most people to sleep: agriculture and botany. Not a sexy subject in the least, it tries its best (most obviously, in its title) to make its subject appealing to a mass audience. As such, it gets a bit anthro-centric and pop-culturey... complete with gimmicky title cards and simplified narrative structures. Underneath all the polish though, is an informative and well-thought piece of educational film, notably the beautifully neutral section on Marijuana and the riveting socio-economic history of the Tulip. The genetic-food focus of the Potato, and the somewhat mythologized history of the Apple, the bookends of the film, fall short. Overall, it succeeds as education but looks a bit ridiculous as it tries to pantomime entertainment.
Daniel Hetteix
Super Reviewer
The Botany of Desire Quotes
There are no approved quotes yet for this movie.
Discussion Forum
Discuss The Botany of Desire on our Movie forum!