What to know
critics consensus
The Comedian boasts an incredibly talented cast, but they're put to poor use in an aimless rom-com whose handful of memorable moments never add up to a compelling story. Read critic reviews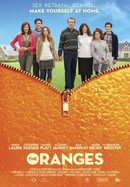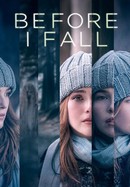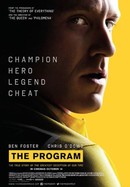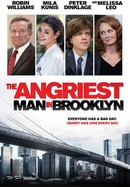 The Angriest Man in Brooklyn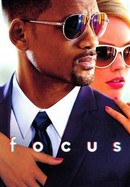 Where to watch
Rent/buy
Rent/buy
Rent/buy
Rate And Review
Movie Info
Jackie Burke, an aging comic icon, has seen better days. Despite his efforts to reinvent himself and his comic genius, the audience only wants to know him as the former television character he once played. Already a strain on his younger brother and his wife, Jackie is forced to serve out a sentence doing community service for accosting an audience member. While there, he meets Harmony, the daughter of a sleazy Florida real estate mogul, and the two find inspiration in each other.
News & Interviews for The Comedian
Audience Reviews for The Comedian
THE PAWN OF COMEDY - My Review of THE COMEDIAN (2 Stars) Almost like clockwork, we've been able to count on Liam Neeson to kill someone in January. I guess he decided to play a tree in the wonderful A MONSTER CALLS instead. Good idea. So now we have the new tradition of Robert DeNiro starring in a terrible film at the start of the new year. First we endured DIRTY GRANDPA (unless you were smart enough to skip) and now a veritable committee of writers and one truly bored director have bestowed upon us, THE COMEDIAN, and unlike Liam Neeson, it does not kill. Back in 1983, a time before he said "yes" to every movie offer, DeNiro starred in THE KING OF COMEDY, one of my favorite Martin Scorsese films. As the indelible Rupert Pupkin, DeNiro played a terrible comic who, through some hilariously illegal methods, managed to soar to great heights. It was fresh, subversive filmmaking. By contrast, DeNiro plays Jackie, a pretty great insult comic who struggles to live down his inane image from a terrible sitcom, yet the whole enterprise feels beyond stale. Taylor Hackford has had a spotty career, but did well with AN OFFICER AND A GENTLEMAN and especially the classic DOLORES CLAIBORNE. Directing a script written by talented people (Art Linson and Richard LaGravenese, both accomplished filmmakers, with Jeffrey Ross and Lewis Friedman from the comedy world) Hackford very clearly does not seem inspired by the material. A rom-com disguised as a comedian's journey, Jackie meets and falls for Harmony (Leslie Mann) while performing community service after beating up a heckler one night. In between his many stand-up sequences, we follow Jackie as he learns to appreciate other people? Become a better person? Well, kinda sorta, but, in fact, he learns to destroy everything in his path because the inevitable cell phone footage will likely go viral and make him a bigger star. Think of this film as a way to welcome older generations to the YOUTUBE era. Hackford directs this tiresome film on auto-pilot. He and cinematographer Oliver Stapleton, who has done stellar work in the past, favor uncluttered frames and repeated motifs. To say it's a drab approach would be putting things mildly. In one endless wedding sequence, the transition of tilting down from a chandelier gets used so often, I couldn't help but feel that the filmmakers gave up. Or maybe they sat out that day. It's happened before. This potentially interesting story of a self-sabotaging comic seeking redemption has promise, but Hackford phones it in, undermining the work of some great actors. DeNiro and Mann have charming chemistry, and several supporting actors, including Danny DeVito, Cloris Leachman, Harvey Keitel, Edie Falco, Charles Grodin, and especially Patti Lupone, manage to shine. I admit, this movie made me laugh here and there, with DeNiro barreling through his routines with the bluster of a Don Rickles or Lisa Lampanelli, and the final scene sticks its landing with a laugh-out-loud moment. Like DIRTY GRANDPA, the comedy supposedly comes from seeing DeNiro go very very blue. Ok, fine....and at least he isn't caught jacking off in this one. But, ugh, this things just keeps going and going and going. I used to think that if a comedy made me laugh, then mission accomplished. Other genres require different skills, but comedy seemed pretty cut and dry. I was wrong. Comedy requires great direction, especially an appreciation for comic timing. Too often, THE COMEDIAN feels like old school mush, and it's a shame, because I loved seeing all of these fantastic, aging actors get the spotlight for a change. Come back, Rupert Pupkin! Come back!
See Details