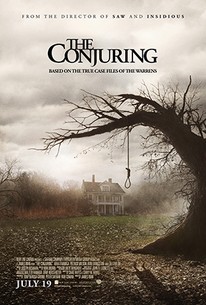 The Conjuring
2013, Horror/Mystery & thriller, 1h 51m
229 Reviews
100,000+ Ratings
What to know
Critics Consensus
Well-crafted and gleefully creepy, The Conjuring ratchets up dread through a series of effective old-school scares. Read critic reviews
Where to watch The Conjuring
In Theaters
Rent/buy
Subscription
Rent
Watch The Conjuring with a subscription on Max, rent on Vudu, Apple TV, or buy on Vudu.
Rate And Review
The Conjuring Photos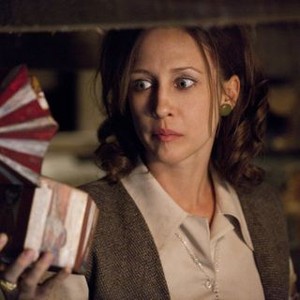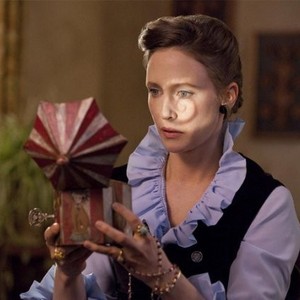 The Conjuring (2013)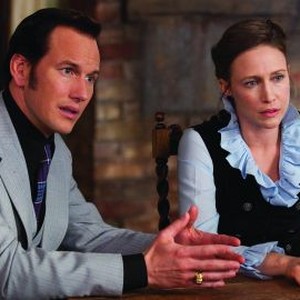 The Conjuring (2013)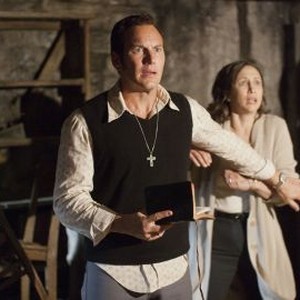 Poster Art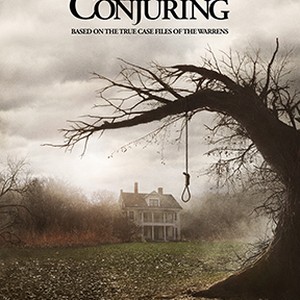 The Conjuring (2013)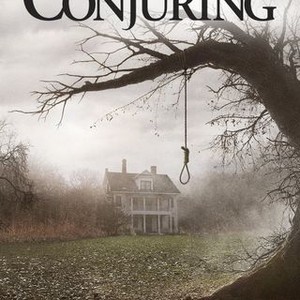 Ron Livingston as Roger Perron in "The Conjuring."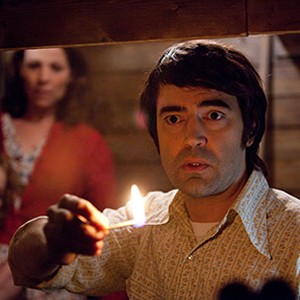 (L-R) John Brotherton as Brad, Vera Farmiga as Lorraine Warren, Patrick Wilson as Ed Warren and Ron Livingston as Roger Perron in "The Conjuring."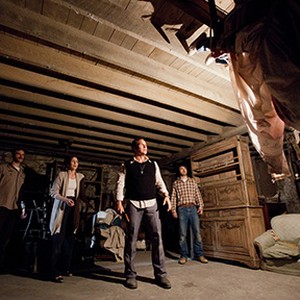 Ron Livingston as Roger Perron in "The Conjuring."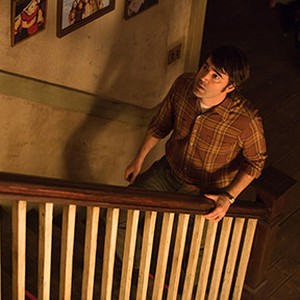 (L-R) Kyla Deaver as April and Lili Taylor as Carolyn Perron in "The Conjuring."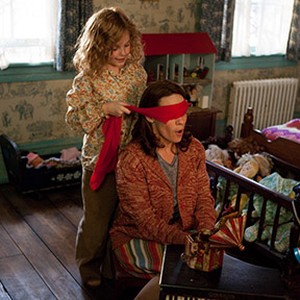 Vera Farmiga as Lorraine Warren in "The Conjuring."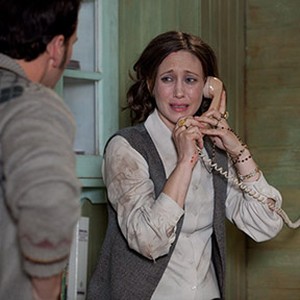 Vera Farmiga as Lorraine Warren and Patrick Wilson as Ed Warren in "The Conjuring."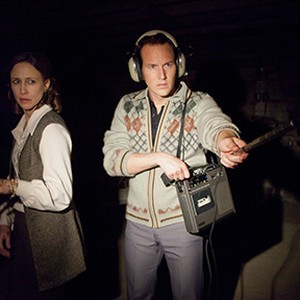 (L-R) Lili Taylor as Carolyn Perron and Joey King as Christine in "The Conjuring."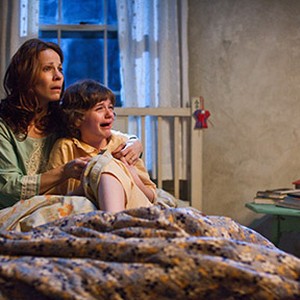 (L-R) Kyla Deaver as April, Joey King as Christine and Lili Taylor as Carolyn Perron in "The Conjuring."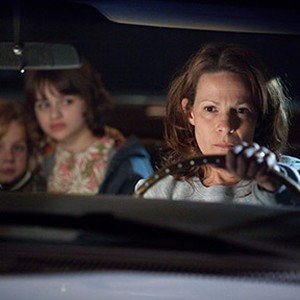 Patrick Wilson as Ed Warren in "The Conjuring."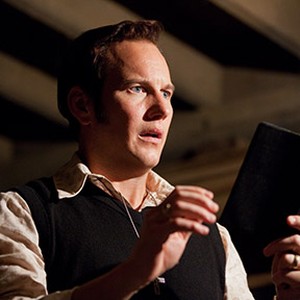 (L-R) Ron Livingston as Roger Perron, Lili Taylor as Carolyn Perron and Patrick Wilson as Ed Warren in "The Conjuring."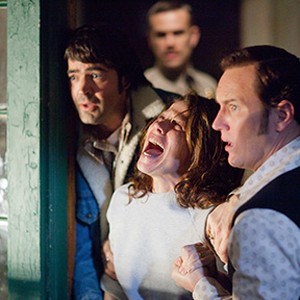 Vera Farmiga as Lorraine Warren in "The Conjuring."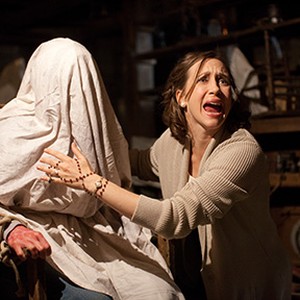 Patrick Wilson as Ed Warren and Vera Farmiga as Lorraine Warren in "The Conjuring."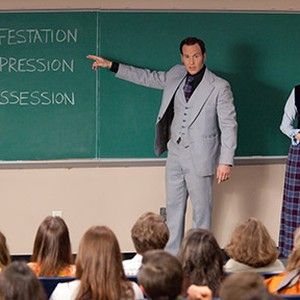 Lili Taylor as Carolyn Perron in "The Conjuring."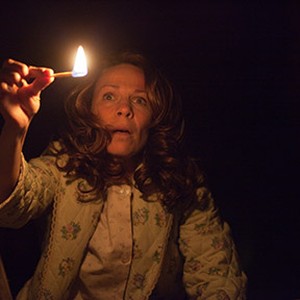 (L-R) Patrick Wilson as Ed Warren, Vera Farmiga as Lorraine Warren, Lili Taylor as Carolyn Perron and Ron Livingston as Roger Perron in "The Conjuring."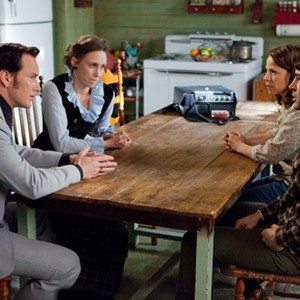 Movie Info
In 1970, paranormal investigators and demonologists Lorraine (Vera Farmiga) and Ed (Patrick Wilson) Warren are summoned to the home of Carolyn (Lili Taylor) and Roger (Ron Livingston) Perron. The Perrons and their five daughters have recently moved into a secluded farmhouse, where a supernatural presence has made itself known. Though the manifestations are relatively benign at first, events soon escalate in horrifying fashion, especially after the Warrens discover the house's macabre history.
Rating: R (Disturbing Violence and Terror)

Genre: Horror, Mystery & thriller

Original Language: English

Director: James Wan

Producer: Tony DeRosa-Grund, Peter Safran, Rob Cowan

Writer: Chad Hayes, Carey W. Hayes

Release Date (Theaters): wide

Release Date (Streaming):

Box Office (Gross USA): $137.4M

Runtime:

Distributor: Warner Bros. Pictures

Production Co: Safran Company, Evergreen Media Group

Sound Mix: SDDS, Dolby Digital, Datasat

Aspect Ratio: Scope (2.35:1)

View the collection: The Conjuring Universe
News & Interviews for The Conjuring
Audience Reviews for The Conjuring
I had heard so much about based on true story film, " the Conjuring " from word of mouth that I finally decided to check it out. And I had to admit that I enjoyed myself and thought it was well worth seeing. Everyone may have their own view as to what is considered really " scary" to themselves. But I have to at least say that I found the Conjuring definitely to be " creepy" enough to enjoy. With the Conjuring - which I tip my hat to the director James Wan and writers - because not only did I think this film had some creepy and jittery "jump-scare" moments in the film, but I also liked the way the dark areas of the house, the rooms, the corners, basement, stairs dark areas were displayed , they made it look eerie and macabre ( that's been an missing element in horror films for decades, IMO) Much like the room the possessed girl Regan was tied up in the Exorcist. Speaking of which, in terms of it being a demon-possession flick, it ( nor any other "entity" movie will ever be in that class) Slowly creaking opening doors,.. bouncing objects, ..strange vibrations,.. shadows in the corner, ..dark- creepy hallways, ..powerful stench odors, ..unexplained physical yanking and bruises, ..dead animals, etc. And I thought the whole haunting demonic origin was well told. The way the film started out did remind me very much of the Amityville Horror, but unlike that film and it's ghostly encounters, it was well explained in this film why the terrified family group could not just pack up and leave. I liked that the Conjuring more centered on atmosphere than with a lot of excess blood and gore and superficial CGI effects. There was only a couple of instants where director James Wan let that slip, primarily at the end. I also liked that it had a very brief documentary-like atmosphere where you felt part of the investigating ghost-crew with the rolling camera. The creepy sounding and wide screen camera angles were terrific and the cast and characters were well scripted and portrayed admirably. Particularly Lily Taylor and Vera Farmiga. I didn't really get into the " Annabelle " doll, which was supposed to be one of the " gateway" tools to which demon spirits emerged into the lives of the living humans, I thought that the ending which one gets possessed to murder,- could have been a lot more intense and dramatic. While the credits rolled at the end, you get to see the pictures of the real couple who the film was based that actually investigates Occult like haunting back In the 60's and 70's. Overall I thought this film was a solid film that gives some spooky chills and thrills in periods of the movie, and although I was initially concerned that this would be one of those films where the trailer itself ends up being much better, exciting that the actual movie itself- I can say that's not the case here, and I was very much put at ease on that note after I finished watching the film. This should easily be one of the scariest movies of the year. Too add I think it's an greater advantage and enjoyable thrill to see this at the movie theaters with the much greater sights and surrounding sounds vs at home on DVD or streaming. On a Scale of 1 to 10, I'd give The Conjuring a 8.0

Basically and updating of the exorcistic, complete with the 1970s setting. A few good scares and some effective visual effects, but I have a hard time buying into these haunted house/demonic possession premises. Doesn't help that they rather pointlessly throw in an evil doll for bad measure. OK for the genre but I won't be bothering with the sequel.

I've been pretty weary of watching The Conjuring for a few years now. I'm not fond of horror films in general, and I wasn't particularly interested in a horror film that was dubbed "the scariest movie of the last decade." But as an avid film fan, I owed it to myself to give it a shot. I was not disappointed. A horror film in the theaters is definitely different than viewing it in the comfort of your own home in the middle of the day, but The Conjuring still had a significant impact on me. James Wan brilliantly directs this supernatural flick about a family of 7 dealing with a relentless dark presence in their newly purchased home. It wasn't even so much the demon itself or the endless number of terrifying jumps, but the fact that this was based on a true story. Patrick Wilson and Vera Farmiga play Ed and Lorraine Warren, two paranormal investigators who take on the case after the events escalate. I'm sure there were plenty of liberties taken, but The Conjuring is a far more grounded horror film than I expected. Wan does a nice job of building the characters out in full before we get overwhelmed with thrills in the second half. At its core, this is a character piece. And even to a certain extent, a love story between Ed and Lorraine Warren. This wasn't a horror film built around scares and gore, it was built around characters. Wan and his writers, Chad and Carey Hayes, deserve a ton of credit for that. Part of the creepiness to this film comes from what you don't see. There isn't a ton of scares early on, and the stuff in camera does a lot to set the mood. But the final 30 minutes is about as thrilling of a finale in a horror film than I can remember. I felt a combination of not being able to take my eyes off the film whilst being absolutely terrified to what was on screen. It's certainly well-acted, but Wan and the Hayes brothers are absolutely the stars of this film. +Thrilling finale +Grounded and well thought out +Takes its time with characters 8.7/10

The Conjuring is a signification that James Wan is the daddy of horror genre. Not much to blabber about this film other than the fact that it's indeed an effective movie that is possibly gonna haunt the f*ck out of anyone's wits through the passing generations.
See Details