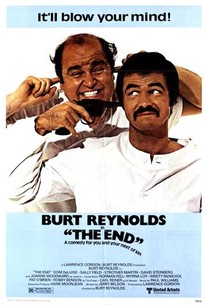 The End
1978, Comedy, 1h 40m
15 Reviews
1,000+ Ratings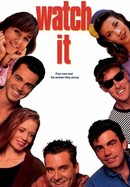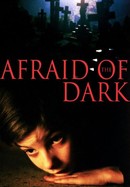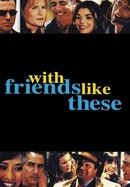 With Friends Like These...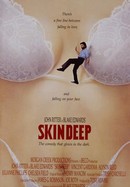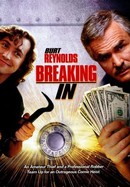 Where to watch
Rent/buy
Rent/buy
Rent/buy
Rate And Review
Movie Info
After discovering that he has only months to live, Wendell Lawson (Burt Reynolds) tries to settle issues with his family, including his ex-wife (Sally Field). When he gets little empathy or even attention from his relatives, he becomes distraught and sets out to kill himself. Following many unsuccessful suicide attempts, Lawson winds up in a mental hospital, where he meets deranged fellow patient Marlon Borunki (Dom DeLuise), who is quite eager to help his new friend end his life.
Audience Reviews for The End
A hilarious dark comedy with an all star cast, and directed by Reynolds. I love it, and I highly recommend it.

Wow this movie was funny & better then I was expecting

Talk about your pieces of crap movie,I watched like 15 mins of this then turned the channel.CRAP!

This movie is terrible. It also shows that Burt Reynolds is an egotistical maniac. Bar none, it has the most unfunny racial humor I have ever heard. (Imagine Clint Eastwood in Gran Torino, but not funny and every "joke" making you feel sleazy for being a white person). Then Dom DeLuise (did he have something going on the side with Burt?) kept saying these retarded Polish jokes that I heard when I was a kid and they weren't funny then. Everyone in this movie is terrible (Sally Field LOOKS amazing in this film). I imagine Burt sitting back and watching the dailies and thinking what a funny guy he was while everyone of his ass-kissing crew sat around and chuckled along with him. It is rare when you can find a movie that shows the true soul of a filmmaker, and in the case of Burt Reynolds, he's a douschebag.
See Details