The Evil
(1978)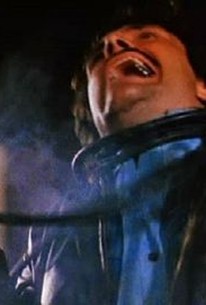 AUDIENCE SCORE
Critic Consensus: No consensus yet.
Movie Info
This superbly chilling haunted-house opus stars Richard Crenna as a therapist who, with wife Joanna Pettet, selects a lavish mansion for use as a drug rehab clinic. No sooner have the staff and their assistants set up housekeeping when a nightmarish force emerges from a trap door in the basement, and the house begins preying on the occupants in horrendous ways, from freak electrical bursts to sudden flash fires (leading to some extremely graphic scenes of people being burned alive). Director Gus Trikonis keeps the tension unbearably high and drives the plot on the strength of an excellent cast -- especially Victor Buono in a magnificent but brief role as the Devil himself. Amazingly, some prints of the film deleted his appearance altogether. ~ Cavett Binion, Rovi
Critic Reviews for The Evil
Audience Reviews for The Evil
Fine low-budget haunted house film, The Evil is surprisingly good with telling a creepy tale of ghosts. Effectively well directed by Gus Trikonis, this is a film that works well due to its unique twist on the traditional haunted house film. It uses the same formula, but it has enough originality to make it different and fun for the viewer. As far as low-budget horror films are concerned, this one is quite impressive. I enjoy haunted house films; I've always loved the idea behind such films. This is a film that shows its age, but works nonetheless because of its atmosphere, good cast and effective directing. This is one of the lost gems of the genre. Fans of haunted house films should definitely check this one out. The film navigates similar ground that previous genre films have, but it also provides something different. The lack of any true back story of what happened in the house to make it really evil is a good thing, something that leaves you interpret and guess what really happened. Sure, there's an explanation, but a mediocre explanation at that, almost silly. However that's what makes this film good and watchable. As far as haunted houses are concerned, you may want to visit this one, it has all the elements necessary to chill you and provide you with effective entertainment. As a horror film, this one succeeds very well, even if it's not that scary, it relies on tone and atmosphere, which is an integral part of making a horror film work. The Evil is a must see for fans of the genre.
I really don't know how to describe this film at all. I will admit to how terribly put together and how incredibly schlocky it is, but damn is it ever enjoyable. It is definitely not boring, that's for sure. Characters makes bad decisions, continuity is all over the place and the story itself makes little to no sense. I spent half the time watching it screaming "LOOK OUT RICHARD CRENNA!" - much to the amusement of my girlfriend. I can't say I'd recommend it to everybody but definitely pick it up if you're in the mood for an unintentionally funny horror film.
Tim Salmons
Super Reviewer
The Evil Quotes
There are no approved quotes yet for this movie.