What to know
critics consensus
With three talented leads struggling to prop up a sagging story, The Kitchen is a jumbled crime thriller in urgent need of some heavy-duty renovation. Read critic reviews
You might also like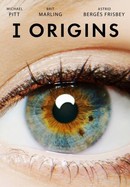 Rate And Review
Movie Info
Between 8th Ave. and the Hudson River, the Irish mafia runs 20 blocks of a tough New York City neighborhood known as Hell's Kitchen. But for mob wives Kathy, Ruby and Claire, things are about to take a dramatic and radical turn. When the FBI sends their husbands to prison, the three women take business into their own hands by running the rackets and taking out the competition.
Critic Reviews for The Kitchen
Audience Reviews for The Kitchen
Based on a DC comic, The Kitchen is a gritty '70s mob film. When their husbands are sent to prison three housewives decide to go into the protection racket and soon end up in a mob war. Starring Melissa McCarthy, Tiffany Haddish, Elisabeth Moss, and Domhnall Gleeson, the cast is pretty strong. The script however, is rather formulaic and relies on a lot of standard mob tropes. It also kind of glosses over the sexism of the era, as most of the business owners don't object or question paying protect money to these women. Still, the sets and costumes are especially well-done and do a good job ay setting an authentic look and feel for the time period. And the soundtrack too, though a bit cliché at times, features an impressive array of '70s hits. The Kitchen delivers some action and some thrills, but for the most part it's a fairly average crime film.

Mob movies are culturally beloved. I could watch Goodfellas every time I see it on TV. We know these movies, we know this lifestyle, in so much as it's been demonstrated in our art. A feminine perspective is often the dame, the moll, the panicked wife who worries her husband will never come home and see his bratty kids again. Rarely in mob movies are there roles for women that can be considered three-dimensional. Even Diane Keaton gets shortchanged in The Godfather series. In comes Oscar-nominated Straight Outta Compton screenwriter Andrea Berlof, tackling her directorial debut and adapting a graphic novel about three mob wives fighting the system. It's about time this under-represented perspective in some of our favorite movies got its due spotlight. It's too bad then that The Kitchen finds ways to still leave the women behind where it counts. Set in the Hell's Kitchen neighborhood of New York City in the late 70s, three mobsters get arrested one evening by the FBI and sent to prison. Their wives are now left alone to raise their families, struggle for employment, and to not be forgotten with the new pecking order of those mobsters left behind. Ruby (Tiffany Haddish) and Kathy (Melissa McCarthy) think they should take over their husband's rackets while their men are indisposed. Claire (Elisabeth Moss) is more worried about what will happen when her abusive husband comes back from prison. The three women work together to make a stake at their own claim, butting heads against the existing power structure of dismissive men who don't think organized crime is any place for a woman. The Kitchen has such potential but it's too often running off the fumes of other mob movies. Beyond the obvious similarities with last year's more refined and polished Widows, this is a movie that gobbles its mafia movie clichés like a heaping helping of pasta (more clichés!). The characters aren't terribly well defined and the story oddly moves in starts and stops, with moments either feeling too long or too short, and especially abruptly transposed, using montage to hurdle through what should have been needed onscreen development. People rightfully complained about the final season of Game of Thrones skipping over needed steps along a character's journey to get to its intended destination, and The Kitchen is deserving of the same charge. We want to see these women in charge and others afraid, except the movie doesn't show me any reason why these women would rise in power and what sets them apart from their steely competition. I get that they're underestimated and they are determined, and that works in a general sense, but by the half-hour mark they're already successful mobster entrepreneurs and I'm unsure how. Even after their rise, there is little that seems to deter them. Every new obstacle is comically taken care of in such casual fashion that you never worry for their well-being. It feels like Berloff wants to skip through all the hard work and just get to the enjoyable desserts or a life of crime, but moving up the ladder is an essential part of any power struggle story. As a result of the sloppy plotting and pacing, there is an over-reliance on clichés to stand in place, relying upon the audience's warm understanding of the genre territory and what to expect to relieve the movie from having to do more work. It's all telling and hardly any show. The characters are kept as archetypes as well, at least 2/3 of the leads. Both McCarthy and Haddish seem miscast for their roles. Both are splendid comic actresses and have dramatic capabilities beyond what they get credit for, but they seem to rely upon comic instincts to get through their underwritten scenes, which further hampers the lack of tension. Each actress gets one solid scene to open up their character but it's just so little. Ruby has a sit down where her mom credits beating the "soft" out of her daughter for Ruby's success. That little glimpse into her past and her fraught relationship with her mother served as a tantalizing hint at what could be explored further with the Ruby character. The same with the fact that she's a black woman who married into a very rigid Irish-American family set in their prejudices. There's such dramatic potential to be had there. Alas, she's tasked with being a hardass and that's all The Kitchen asks of Haddish, treating her more as symbol than person. For McCarthy, there's a late scene where another character tries to soft-peddle her involvement in crime, saying she did what she had to for her children, and Kathy corrects, saying, no, she did it all for her. She was tired of being a deferential doormat and wanted to feel important. That degree of self-empowerment through selfishness could be a fascinating character angle to explore, but we don't get that. She clarifies the lens for us to view her with but by that point it's far too late. The film is top-heavy with underwritten women and that's a shame. The most interesting character by far is Moss' abused wife-turned-budding killer. Claire is the one starting at the lowest point and the one who takes to the life of crime as means of salvation. These characters are doing some pretty heinous acts but with Claire I felt the most empathy for her plight, bullied by her husband and feeling trapped, more worried about the impending release and her return to being the scared woman cowering in the corner again. She doesn't want to go back to that life and I believed every moment of Moss blurting out her despair and desperation. That's why her relationship with another oddball killer played by Domhnall Gleeson (The Last Jedi) was what I cared about most in the movie. You watch them grow together, him mentoring her on how to cut up a body and dispose of it down river, and you watch how each of these two people finds something missing in the other. They may not even be good for one another, enabling their darker impulses and past a point of no return, but it's the only evolving relationship we were given an entry point to empathize with fully. This segment is also criminally underwritten but it's clearly where the focal point of the movie should have been. This was the perspective the movie should have been locked into and the character's journey we follow through every step. The Kitchen isn't a bad movie at all. The production design and period appropriate costumes are to die for. There's always going to be a visceral enjoyment watching the underdogs move ahead and topple their doubters and competition. The ensemble doesn't have a bad actor in the bunch. Bill Camp (Molly's Game) shows up with a real sense of veiled menace as a Brooklyn mobster both irritated and impressed by the ladies' advancement. The soundtrack is packed with Scorsese-riff-approved tunes, including three instances of Fleetwood Mac. There are pleasures to be had. It's just that the ingredients to a better movie were all there, plain as day. If you're a fan of mob movies in general, you may find enough to satisfy with The Kitchen, which has its moments but ultimately feels too much like an under-cooked dish you've had one too many times before (metaphors!). Nate's Grade: C+

I CAN'T STAND THE HEAT - My Review of THE KITCHEN (1 1/2 Stars) Anybody can call themselves a film director. You yell "Action", shoot one actor over the shoulder of another, reverse it, and yell "Cut", right? It seems so easy. By that measure, Andrea Berloff is a director. By all other standards, she has no business behind the camera, proving it with her dismal directorial debut, The Kitchen. Fresh off an Oscar nomination for co-writing Straight Outta Compton, she has adapted a DC comic book series and has turned it into easily one of the worst films of 2019. This proves that just because you can direct a movie, doesn't mean you should. Ask Phylidda "Mamma Mia" Lloyd. It all sounded promising enough. Melissa McCarthy, Tiffany Haddish and Elisabeth Moss as Farrah-haired, New York City 70s gangster wives who take over their for their jailed husbands and assert their street-strutting feminine power? Sign me up! The trailer looked edgy and kickass and I couldn't wait to Fleetwood Mac the hell out of this film. Then the film started. A concise and economical setup introduces our main characters fairly well. McCarthy plays Kathy, who sweetly loves her husband Jimmy (Brian d"Arcy James). Haddish's Ruby suffers stoically with a philandering husband (James Badge Dale) and a racist monster-in-law (the always solid Margo Martindale). Finally Moss' Claire has an abusive spouse (Jeremy Bobb from Russian Doll), as if the weekly suffering she experiences on The Handmaid's Tale isn't enough. Taste levels come into question immediately, however, when Berloff chooses to overlay the sequence with the overused song, "It's A Man's Man's Man's World". She may as well have thrown a #metoo chyron onto the screen, because, yes folks, subtlety and this movie won't be hanging out together. From there, a flatness permeates every single scene. I can't blame the performances, as the actors try hard here. McCarthy wears the pain well of a dutiful wife who has sublimated her true feelings for years. She has a terrific moment where she schools her children on female beauty as just another weapon in her arsenal. Haddish eases well into drama, tamping down her wildest instincts and finding a compelling intensity, although she could dial back the glowering a notch or two. Moss finds an inner budding psychopath, easily making her the best character. Her journey from the victim of oppressive violence to stone cold killer could have existed as its own better movie. I can't blame the well-realized production design, the nicely detailed wardrobe, or even Berloff's script. Though dull and littered with holes, it's at least pinging on the highly relevant and current discussion about women finding their voices and fighting back against their oppressors. I also loved a really cool shot of someone at a phone booth getting murdered, the camera, for once, expressively booming down with him as he falls. All of these efforts, however, suffer under Berloff's staggeringly unimaginative direction. I got the feeling she purchased a book, probably called, "How To Direct Terrible Television Procedurals From The 1980s", and only read half and said, "Let's do this thing!" Her idea of telling a story consists of center punching each actor or shooting over their shoulder, dollying alongside them, or occasionally tilting down towards an object on a table. Mostly, we watch two to three character scenes of people endlessly talking. When the trio rise up through the ranks via their protection money scheme, things of course turn violent, but Berloff either insisted on not showing much of it onscreen or she simply does not know how to shoot such action. It feels like she either watched Goodfellas once and thought she could wing it, or better still, it's quite possible she's never even seen a movie before at all. I won't call this film inept, but it's tacky, drab, and faceless. It also squanders a fascinating premise. Our trio of female mobsters strong-arm their community and go on murderous rampages. They may treat people better than their predecessors, but they're still pretty awful nonetheless. Berloff, however, wants us to believe they're somehow good, which presents a disconnect. History has given us a slew of male film gangsters who wrestle with their terribleness, with The Godfather and Scarface leading the pack of conflicted antiheroes. In The Kitchen, our trio don't seem to question their basest instincts, giving us characters who exist as props for the larger message at hand. By the end, we're almost meant to think they're decent people who helped others with a classic pop soundtrack making it all go down so easily. What a missed opportunity to really delve into their flaws, which we merely experience in a quick moment or two. Here and there, Berloff offers up a nice twist or surprise, and Domhnall Gleeson steals the film by literally dropping in to teach Moss a thing or two about corpse disposal. Again, it's not a terrible script and could have been decent with a director who knows about pacing, tone, editing and visceral impact. In fact, there's a really good film about mob wives who take over for their absent husbands. It has visual style to burn, complexity, and a director who has a unique cinematic voice. It's called Widows. Go see that instead.
Quotes
There are no approved quotes yet for this movie.