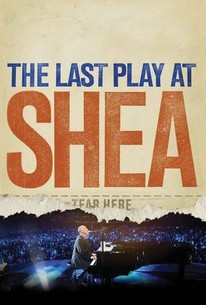 The Last Play at Shea
2010, Documentary, 1h 35m
4 Reviews
100+ Ratings
You might also like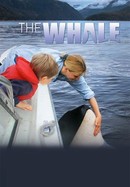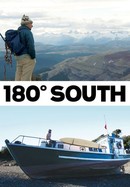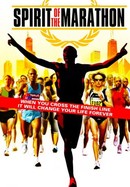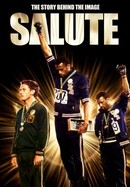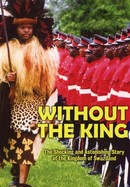 Rate And Review
The Last Play at Shea Photos
Movie Info
The histories of Shea Stadium and Billy Joel interesct as they meet for a final concert performance.
Audience Reviews for The Last Play at Shea
Man, Billy Joel is such a master of rhyme, even his documentary titles rhyme in a clever fashion. Shea Stadium, through stretch of a chain of mistaken identities, seems perfect for Billy Joel, because Shea sounds like it's somewhere in Asia, which sounds like it would be home to pekingese dogs, which is pretty much what Billy Joel looks like nowadays, only with much less hair. He may very well be one of the greatest musicians of all time, but the years have not been good to his looks, alone, which is why I went in terrified to see if the swill that is modern "music" has tainted one of its pinnacles, like it has many of the rest, because no matter what Billy says (Get ready to spot the "subtle" hints towards Billy Joel songs), after all the phases, new waves and dance crazes, it's not rock and roll to me anymore. Rock may have ruled for the longest of times, yet its end felt as though it came too soon, because as we all know, only the good die young, and no little push can make me smile through that. Well, thank goodness I can at least keep the faith in the piano man, because he's still rocking, so, like Brenda and Eddie, don't count on the tears, as it would appear as though I was right in my hopes. Well, then again, I may be may be wrong; I may crazy, because just about the only songs Joel played at this concert are as old as dirt. Of course, that's the way I like it, and it sure made for a good concert, though perhaps not much more than a decent documentary, and for a couple of reasons. A highly unconventionally structured documentary of its type, the film boasts not one, but a variation of central focuses, studying upon not only the life and career of the great Billy Joel, but also the history of the Shea Stadium, including its being an icon as not only a musical concert stadium, but also a baseball stadium. Undeniably, it's a geniusly unique concept that could have actually very much worked like a dream to create a very upstanding piece within modern documentaries of its theme, or rather, themes. However, at a mere 96 minutes, this documentary is hardly long enough to provide extensive meditation upon its central focuses, let alone the sub-focuses, and while its information doesn't feel terribly riddled with holes, it doesn't spend enough time focusing on discussions, nor creating organic transitions between the focuses, thus rendering the film jarring in its thematic jumps. A particularly notable aspect to the film that goes especially tainted by the sloppy, hurried storytelling is Billy Joel's interspersed concert at the Shea Stadium, shortly before its demolition, which is an aspect that doesn't sound all that significant when compared to the documentary's primary objectives, yet it's actually a fairly key aspect to the resonance of the whole product, and its uneven presence not only drives a degree of inconsistency in the film, but also dilutes potential for deeper emotional touches. At the very least, maybe it would have added a bit more subtle symbolism to the emotional aspects, which it does often bring to the table for the occasions in which it is strongly emphasized, something that the documentary seriously needs, for although it's not terribly saccharine in its resonance, there's still plenty of attempts at emotion - particularly when it comes to the Shea Stadium history segment - that just kind of come off as rather sugary. In all honesty, the film starts out having some surprisingly strong momemtum and steam, yet its proceeding to have so many slip-ups ultimately leaves it to lose too much steam to fully recover. However, for all of its faults, the fact of the matter that the film still aspects that does, in some spots, give it some steam, and while this play is ultimately no real knockout, it wins you over more than it loses you, and does so mostly through its nifty tricks. The film will occasionally incorporate very well-done animated visualizations that really add a lot of stylish texture and livliness to the film, as well as a degree of attention-grabbing uniqueness. A more prevalent style aspect is the editing, which is snappy and smooth, with clever and nifty tricks that really flow into each other quite comfortably. Not only that, but the editing also adds a degree of organic flow within the focuses and their transitions into each other, because although the story structure remains anything but comfortable, it would have been much sloppier without such crackerjack editing techniques. Still, the fine style and, of course, awesome soundtrack and concert footage are mere supplements to the bigger picture: Intense entertainment value, because if nothing else can be said about Paul Crowder's direction, it's thoroughly lively and grippingly spirited. True, this spiritedness may occasionally get out of hand and exacerbate the more sentimental moments of the documentary, yet Crowder and, well, most everyone involved in the production of this film really have heart in it, thus supplementing the resonance more than hurting it and making the film pretty engaging throughout, if not just plain moving at points, even with all of its steam loss, while its general informativeness makes it quite fascinating, even if it doesn't cut terribly deep into its subjects. Wow, I really am sounding as though I'm about to contradict just about everything I said in reference to this film coming off as ultimately underwhelming and give it an ultimately pretty kind rating. Make no mistake, at the end of the day, the film falls just short of hitting all that hard, and I dread that to no end, yet that's simply because the final product just barely misses its mark, as it remains riddled with many fine strengths that really do make it an entertaining watch that may not fully satisfy the viewers, let alone its pretty promising potential and concepts, yet is still generally worth the experience. At the end of this last play, the film boasts very promising concepts, though not enough time to explore them, failing to create a terribly organic and even flow in structure, let alone cut all that deep into its focuses, while the occasional both in resonance leaves emotions to fall as kind of sappy and help in leaving the final product to lose steam, little by little, until it ultimately comes out as underwhelming, yet just barely, because with nifty ambition and style, as well as excellent editing and inspired, highly spirited direction providing extremely livliness into the production in order to spice up its general informativeness and produce the occasional piece of genuine emotional effectiveness, "The Last Play at Shea" ultimately stands as an improvable, yet thoroughly entertaining and generally fascinating portrait on two of New York's legendary prides. 2.5/5 - Fair

"Last Play at Shea" is three movies all rolled into one. It's two stories interweaving and how they come together. It's the story of Shea stadium and it's history. It's also the story of Billy Joel's life and career. They come together as Billy Joel performs the final concert ever at Shea. The concert features help from Tony Bennett, John Mayer, Steven Tyler, and Paul McCartney, and is a real spectacle of a show. It's very interesting and entertaining, especially if you like Joel's music. He sounds just as good now as he did when he was younger. You can tell how much New York and Shea really mean to Joel on a personal level. It really works good as a documentary and a concert movie. Music lovers should definitely check it out.

"Last Play at Shea" is a sentimental and nostalgic concert film that provides great insight into why your flight may have been late getting into JFK on the night of July 18, 2008. That was also the second night that Billy Joel performed at Shea Stadium, with a little help from some friends that closed out the illustrious musical history of the stadium, going back to The Beatles performing there in 1965 which comes full circle here. Clips of songs are provided with the only song in its entirety being the National Anthem.(What is up with that?) While not aesthetically pleasing(it was built in the 1960's, the era of the cookie-cutter, multi-function stadium) and doubling as a runway for LaGuardia Airport, Shea Stadium has created more than its share of great sports memories, especially the two World Series won by the Mets.(Gotta admit. If I was a Jets fan, I would be more than a little miffed.) Also of interest is Shea Stadium being used as a staging area after 9/11. While I appreciate history in any concert film, it should be mentioned that "Last Play at Shea" also has its share of misperceptions. For example, the trade for Gary Carter was more instrumental in the success of the 1980's Mets than Ron Darling and his quality pitching. And in detailing the life and career of Billy Joel(including some lovely stuff about his early music), the film goes off on a tangent linking Joel and Shea Stadium to Long Island(Joel grew up in Hicksville), of which Robert Moses played a huge part in developing.(Not to mention highways in New York City including the Cross Bronx Expressway.) But what has to be remembered is Robert Moses' making it more automobile friendly than it had to be.(He never drove a car in his life and it still shows.) Also, the documentary puts the cart before the horse by giving him sole credit for the creation of the Mets when in fact he only had control over the land that he insisted a stadium be built on. Don't forget. The Mets played two seasons at the Polo Grounds before moving to Shea Stadium in 1964. "Last Play at Shea" was shown at Citi Field, the new home of the Mets, where the weather and the airplanes did not interfere with the screening. However, watching it on the Jumbotron screens is not exactly aesthetically perfect. And would it have been too much to turn off the Pepsi sign?