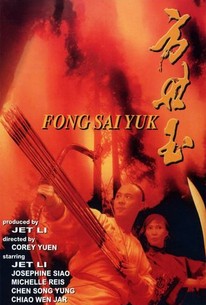 Fong Sai-Yuk
1993, Action, 1h 44m
9 Reviews
10,000+ Ratings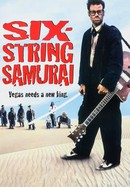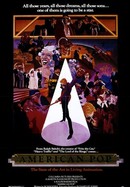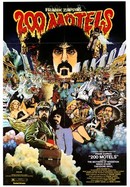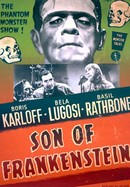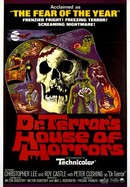 Dr. Terror's House of Horrors
Rate And Review
Movie Info
Self-assured with the kung fu skills to back it up, Fong Sai-Yuk (Jet Li) is one of the best fighters in the area. When a wealthy merchant (Sibelle Hu) devises a competition to win the hand of his daughter (Li Jia Xing) in marriage, Fong jumps at the chance. However, a case of mistaken identity compels Fong to forfeit, leaving his mother (Zhu Zhang) to win back his honor. Meanwhile, Fong's father invites more problems as a member of a secret anti-government organization.
Rating: R

Genre: Action

Original Language: Chinese

Director: Corey Yuen

Producer: Jet Li

Writer: Kung-Yung Chai, John Chan Kin-Chung, Jay On

Release Date (Theaters): wide

Release Date (Streaming):

Runtime:

Distributor: Warner Bros. Pictures, Buena Vista Pictures

Production Co: Eastern Productions
Audience Reviews for Fong Sai-Yuk
Jet Li at his best and one of my favourite things about my childhood. I remember Fong Sai-yuk being a cheeky, smooth and exceptionally talented fighter, you will fall in love both with his boyish charm, easy badass-ery and his ridiculously cool, hilarious, bone-breaking and long-suffering mother (Josephine Siao / Xiao Fang Fang). This movie will make you laugh till you spit out anything you were eating / drinking instead of focusing all your energy on this movie, and make you cry so hard too. Outrageously creative action scenes that shame 99% of movies made today. I need to watch it again. One of my favourite movies in the entire world. I'm so glad someone reminded me about it today.

"Fist of Legend" is what I know this film to be called. Antway, expect to be surprised with Li's abilities and acting. The final fight scene is more hilarious than action-packed. The only thing lacking is the final fight scene's unconvincing special effects makeup.

Pretty decent Kung Fu flick starring Jet Li. The evil Manchu clan is threatened by an underground rebel secret society called 'The Red Flower Society' who rep the Han's. Meanwhile a young Kung Fu master has fallen for the governors daughter, but must compete in a competition to win her hand in marriage. Although he loses initially, using some less than honest methods, he wins the honour regardless. But do to familial and political issues shit hits the fan, and he and his family find themselves right in the middle of the political upheavel. Pretty good overall, with a good story and plentiful and excellent fight scenes, I did think the romantic comedy-esque elements could have been toned down a lot. I felt that it brought down what otherwise would have been a really good martial arts / historical drama. Ah well, it is what it is, and that is a complaint I have for a lot of the martial arts movies that were coming out at this time. Still a very solid effort and worth a watch for fans of Martial Arts films.

Once again, see the Hong Kong Version rather than the cut up American version.
See Details