The Monster Project
2017, Mystery & thriller/Horror, 1h 35m
6 Reviews
100+ Ratings
You might also like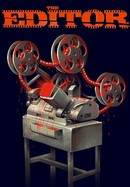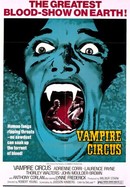 Rate And Review
The Monster Project Photos
Movie Info
Aspiring filmmakers find three cast members who claim to be real monsters. Filming in an abandoned mansion, the production soon becomes a nightmare as they reveal their true forms: a skinwalker, a demon and a vampire.
Critic Reviews for The Monster Project
Audience Reviews for The Monster Project
You know, maybe this image is in my own mind, but I always seem to come to the defense of found footage films. And I feel that, in my own mind, this is not a fair estimation of myself. I don't defend movies that clearly suck, even if they're within a genre I like. I love horror movies and I've seen plenty of awful horror movies. But that does not mean that, inherently, the terrible movies make the entire genre look bad, because that is not the case. I think some people, who look down on horror, might feel it does because they're looking for something to justify their disdain of the genre. But that's not fair. Just like I feel the disdain most people have for the found footage genre to be unfair. And it's not that I'm a defender of the subgenre, since I think I've seen more 'not good' found footage movies than I have good ones. I've come to the realization that I'm not a defender, I just want people to be fair in their assessments and not immediately write a movie off because it might happen to be part of a subgenre they do not like. I don't particularly like rom-coms, but I love 500 Days of Summer. That's just an example Regardless, I suppose that's neither here nor there, we should probably move on to this flick, shall we? In all honesty, I really fucking liked this movie's concept. I really did. This crew are filming this paranormal show, stop me if you've heard this one before, where they plan to interview three people who claim to be real monsters. They rent this creepy old house to set the ambiance and the interviews take place during a total lunar eclipse. The monsters they are set to interview are a vampire, a skinwalker and a Japanese woman who's possessed by demons. As usual, prior to this, however, there's the typical uninteresting humans we have to deal with for over half of the movie before the going gets good. And I suppose that's not really fair to say, but I just wasn't that into the whole love triangle deal with Bryan, Murielle and Devon. But I do think that Bryan himself is an interesting character, he's a recovering drug addict and I do like how they tie his addictions into what is going on, how Shiori's demons manipulates his past against him. It's not super in-depth or anything, but I feel that it works and Bryan ends up being a likable character. The thing about the movie is that, of course, during the total lunar eclipse, all of the monsters come out, quite literally. Bryan, Devon, Murielle and Jamal (who's a lot annoying) have to fight for survival against these monsters that have been unleashed. And, once again, I really like that as a concept. It borrows from horror's past to create something that, honestly, does feel a little bit fresh. That's why it was disappointing to me that I really couldn't get into the movie as much as the concept would suggest I should. It's not a bad movie, at all, in fact, I feel comfortable saying that this was a solid movie in spite of me not giving it a good rating. Like I said, outside of Bryan's addictions being explored, the characters aren't really that interesting and I find that that's a problem with a lot of these films. The character work has never held my attention and it didn't really hold my attention here. I do think, however, that they do a better job than most at making you somewhat care about these people, even if everything prior to the horror starting is not particularly interesting. In part, I think this is due to the fact that the actors are all pretty good in their roles. The guy who played Jamal wasn't great, but he was mostly a voice behind the camera, he only has a few scenes where he appears on-screen. However, I do think the cast somewhat makes up for the script's deficiencies in not really giving them much to do prior to the horror but a standard love triangle. It's clear that all the focus went into developing Bryan. I also think that something that caused a problem, for me at least, is the fact that a lot of the horror is shot in night vision. I'm not saying that it can't be implemented effectively, but completely relying on it for the horror gets tiring after a bit. I feel like movies like Rec 1 and 2 and the first Grave Encounters found ways to mix up the visual style up a bit and it wasn't just one thing constantly. It's not exactly pleasing to the eye having to watch everything in night vision. But I do think it served its purpose at hiding a lot of the film's flaws as it relates to special effects or maybe the practical make-up of the skinwalker character itself. So I get that but, once again, it's not exactly pleasing to the eye and I just wish the movie would have found a way to keep its visual aesthetic fresh instead of just relying on night vision. The ending itself might also be a bit of a deus ex machina, even though nothing is really resolved when all hope seems lost, but they do introduce an element to the movie that was not there before. And, in some ways, I feel like a lot of people would feel that cheapens the ending but, honestly, in this setting with these characters and all the monsters involved, it actually works. It either involves a cult of Satanists, Beliebers or Trekkies. You take your pick which sounds like the one that would fit in this movie. Regardless, having said all of that, I still don't feel comfortable calling this film good. Again, it's perfectly decent and it's got a great concept, but it's got some scripting flaws and some poor CG that look more like Snapchat filters that result in the movie really not living up to its potential and concept. I gotta give props where they are deserved though and the movie does try to do something cool and different. Those ideas don't always pan out though, but there's a lot of potential here and, hopefully, this same crew continues to expand on those ideas so we can get something truly great from them
Quotes
There are no approved quotes yet for this movie.