The Night of the Following Day
(1968)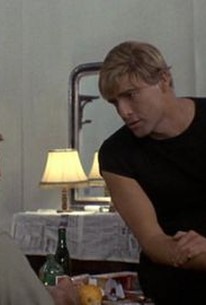 The Night of the Following Day Photos
Movie Info
In this lively and sometimes brutal crime drama, four crooks abduct a wealthy heiress and hold her hostage. While waiting for her father to respond, each of the crooks must deal with his personal problems. Matters get worse when the girl begins falling for one of them.
Critic Reviews for The Night of the Following Day
All Critics (5) | Top Critics (1) | Fresh (5) | Rotten (0)
It's a terrific role, a sympathetic baddie who has certain standards
An often fascinating film -- not good exactly, but never lacking in strange interest -- that features one of Brando's least 'methody' performances.
Marlon Brando gives a pleasingly subdued performance that is devoid of his usual Method acting mannerisms.
Audience Reviews for The Night of the Following Day
½
Neither great nor terrible this middling thriller has a good cast and some nice location shooting but never really engages the viewer.
½
When it comes to certain actors, I admit that I have a soft spot. Marlon Brando is one of those actors. I wouldn't say this is a terrible movie by any means, but it's a strange misfire that is as incoherent at times as it is compelling. The directorial vision and the aims of the screenplay are blurry, but it ends up being a fairly satisfying experience anyways. Brando ferociously meshes performance and reality in a sadly underrated piece of acting. This film is worth watching for him alone.
The Night of the Following Day Quotes
There are no approved quotes yet for this movie.