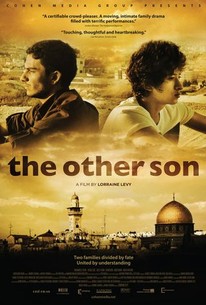 The Other Son
2012, Drama, 1h 45m
52 Reviews
5,000+ Ratings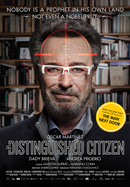 The Distinguished Citizen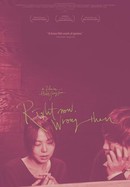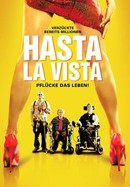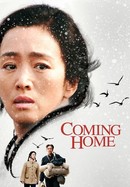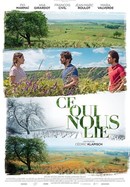 Where to watch
Rent/buy
Rent/buy
Rate And Review
Movie Info
Complex repercussions face two families -- one Israeli, one Palestinian -- after learning that their sons (Jules Sitruk, Mehdi Dehbi) were accidentally switched at birth.
News & Interviews for The Other Son
Audience Reviews for The Other Son
An intriguing, well acted story about two boys accidentally switched at birth, and how they and their families discover the truth after one of them applies to be in the military. This is a fascinating coming of age movie concerning identity, religion, politics, and allegiance to one's country, and how to deal with an impossible situation with no simple solution. As said, the acting is really solid, and the handle director Lorraine Levy has on his material is evident. The story hits a few lulls once in a while, but for most of its running time it is arresting, original, and ultimately pretty heart-breaking, even though it ends as positively as it possibly can given the circumstances of the boys and their families.

Nice movie. Very touching. Good lessons for everyone...rather quickly done ending, though. Hate when they do that.

Obviously the predicament that one's child is not your own would be traumatic news in and of itself. But placing the babies on either side of the Israeli-Palestinian conflict and you have a most interesting twist to further complicate matters. French director Lorraine Levy sidesteps a deep discussion of the heated beliefs that underlie the political situation there. Instead the setting allows her to address various topics from a very intimate, personal perspective. In this way, the script suggests political disagreements between countries are more the result of governments fighting and less a cause célèbre of the actual citizens. This is a story about people. It asserts the idea that one's entire identity can be arbitrarily defined simply by geography. How that personality can change over time is also explored. If there is a failing, it's that the saga never fully resonates with the understanding needed to completely empathize with their plight. Despite the best of intentions, the setup feels slightly contrived. Although I was invested in their lives, I didn't experience the clarifying breakthrough that I felt the narrative required. Yet the performances still ring true. The sincerity of the actors elevate the plot past a mere concept created by a writer into a fascinating picture worth watching.

"The Other Son" starts with Joseph Silberg(Jules Sitruk) finding his being inducted into the Israel Defense Forces getting a little complicated. This has less to do with his occasional hashish use than with his blood type which is incompatible to his parents, Orith(Emmanuelle Devos), a doctor, and Alon(Pascal Elbe), a colonel. Playing a hunch, a colleague of hers traces the conundrum back to the night Joseph was born in a hospital in Haifa. During an air raid, he was accidentally switched with the baby of Leila(Areen Omari) and Said Al Bezaaz(Khalifa Natour) of the West Bank. At least it looks like Joseph may get out of military service while his opposite number, Yacine(Mehdi Dehbi), returns from school in Paris. One may not be exactly wrong in assuming the whole switched at birth motif has been done to death with ABC Family currently gnawing on its bones on a weekly basis. Even lacking much of a story, "The Other Son" finds a new angle by employing it to smartly explore the nature of family and identity in Israel and the West Bank where two peoples are kept separate against each other, as exemplified by a lovely shot of a person walking along the security wall at night. Sure, it may ask a lot to believe that some interests like medicine and music are genetically transmitted but that's just a valuable reminder that we are not so different after all.
See Details