What to know
critics consensus
Through fiery songs and dance breaks, The Prom's bonanza of glitz, glitter, and jazz hands might be enough to whisk audiences away. Read critic reviews
You might also like
The Personal History of David Copperfield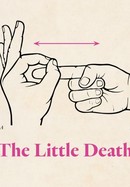 Rate And Review
Movie Info
Down-on-their-luck Broadway stars shake up a small Indiana town as they rally behind a teen who wants to go to the prom with her girlfriend.
Critic Reviews for The Prom
Audience Reviews for The Prom
It's full of big feelings, declarations of self-identity, an unabashed love of the transformative power of theater, and its power of positivity can be a balm to many during this holiday season. The Prom is based on a short-lived Broadway musical about a girl in Indiana who wants to bring her girlfriend to the school prom and the ensuing media controversy that erupts. A team of out-of-work theater actors (Meryl Streep, Anthony Rannels, Nicole Kidman, James Corden) see publicity value in rallying to her cause, so they decamp to Indiana and challenge the homophobic PTA leader (Kerry Washington) who refuses to hold an inclusive prom. Director Ryan Murphy's style and sensibilities work well within the realm of musical theater; a decade of television curation for FX and now Netflix has made him an expert on camp and flash. The man loves applying slick gloss to trash. His camera is constantly, uncontrollably moving during the numerous musical numbers, attempting to compensate for the generic quality of the majority of them. There are two standouts. The first is when Corden's character takes our lesbian teen to the mall for a makeover. It's got a catchy hook and one that becomes a reoccurring theme for the show. The second is when Rannels' character is pointing out the hypocrisy of local Christians decrying homosexuality but falling short of other Biblical teachings. The story is sweet but un-challenging. The plot exhausts so quickly that I was amazed at one point to discover there was still an hour left in the over two-hour production. Each member of the squad gets a signature number to varying degree of success. The happy ending is affirming and heartfelt but also quite easy and kind of unearned. The amount of catharsis and reconciliation doesn't gel with the emotional investment and development of these characters. They're nice but relatively dull, and the industry satire only goes so far to chide the out-of-touch Broadway elites for their own prejudices of Midwest life. The Prom is disposable fluff that will pacify an afternoon. Nate's Grade: C+

The original stage production is funnier and far less cloying than this.
Quotes
There are no approved quotes yet for this movie.