What to know
critics consensus
The Star may not leave audiences singing "Hallelujah," but its offbeat yet sincere approach to the nativity story makes for acceptably diverting holiday viewing. Read critic reviews
Tad the Lost Explorer and the Secret of King Midas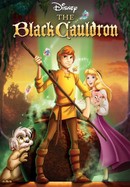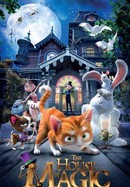 Where to watch
Rent/buy
Rent/buy
Rent/buy
Rate And Review
Movie Info
A small but brave donkey named Bo yearns for a life beyond his daily grind at the village mill. One day, he finds the courage to break free, embarking on the adventure of his dreams. On his journey, he teams up with Ruth, a lovable sheep who has lost her flock, and Dave, a dove who has lofty aspirations. Along with three camels and some eccentric stable animals, Bo and his new friends follow the Star and become accidental heroes in the greatest story ever told -- the first Christmas.
News & Interviews for The Star
Audience Reviews for The Star
From Sony Animation comes a fun, new telling of the Nativity Story in The Star. The film follows a donkey who escapes from the mill and is taken in by newlyweds Mary and Joseph, and soon becomes torn between following his dream of joining the Royal Caravan and helping his new friends. Featuring the voice talents of Zachary Levi, Christopher Plummer, Kelly Clarkson, and Kristin Chenoweth, the film is fairly well cast. And, the animation style is pretty good; with some charming and cute character designs for the various animals that gives them personality. However the music is rather intrusive, really drawing attention to itself (pushing the soundtrack). Also, the message of the Nativity Story is a little watered down; but given that it's aimed at kids, that's somewhat to be expected. The Star isn't perfect, but it's an entertaining film that the whole family can enjoy.

In The Star, the latest production from Sony Pictures Animation (Cloudy with a Chance of Meatballs, Arthur Christmas), we are introduced to a sheep named Ruth (voiced by SNL's Aidy Bryant) who has essentially defected from her flock because of the titular star, an unusually bright heavenly body that showed up around the same time the angel Gabriel appeared to Mary in Nazareth to inform her she was highly favored and would be carrying and raising the son of God. Ruth can't help but to feel the appearance of this star is significant in a way she can't describe or pinpoint, but rather it is something she inherently feels she can't ignore. Ruth follows this feeling even when the rest of her flock continue to travel with their herd. This more or less makes Ruth the greatest embodiment of what true, genuine faith looks like in The Star and while this is a movie based around the nativity story in a way children might be able to more easily access it, this is the greatest virtue it has to offer. Admittedly, the idea of going against the grain, rebelling against the norm for the sake of something you truly believe in is something of a common theme in children's entertainment so as to promote individuality (this is the arc played by our main character, a donkey named Bo (Steven Yeun), actually), but there is a difference in doing something out of desire or drive for the satisfaction of your own life and being able to give of your own life for a purpose you believe is greater than yourself and that is what comes to be the most evident about Ruth in The Star. Ruth exemplifies a selflessness in service of this unwavering faith in something that struck her upon seeing that star start shining in the sky; a feeling she can't explain other than to describe the fact it stirs something inside of her. But faith has always been about not having the right answers, but rather a feeling. A hunch, really. It's a hunch that there is something bigger connecting it all and connecting us all together. For Ruth, and eventually Bo and several other animals that bear witness to the events that take place in The Star that feeling, that hunch, turns out to be God. read the whole review at www.reviewsfromabed.com

For those who might be looking for some stories at least based on Christianity itself, The Star is something for you to see. Otherwise, all together what it makes is a huge forgettable movie that never attempts to shine to victory compared to the other movies.
See Details