What to know
critics consensus
A taxing and ill-advised crime drama, The Tax Collector fails to accrue much meaningful interest. Read critic reviews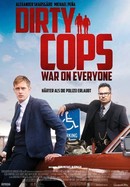 Dirty Cops - War on Everyone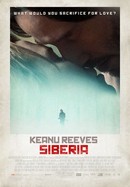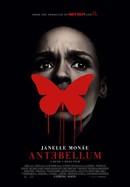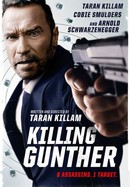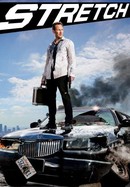 Where to watch
Subscription
Rent/buy
Rent/buy
Rent/buy
Rate And Review
Movie Info
Two enforcers for a crime lord face an uncertain future when an old rival reappears.
News & Interviews for The Tax Collector
Audience Reviews for The Tax Collector
If you had told me that The Tax Collector was a parody of writer David Ayer's hyper masculine, lurid, crime-ridden jaunts into the slums, police stations, and domestic lives of criminals, I would have completely believed you. We've been here before, with Ayer's End of Watch, Street Kings, Harsh Times, Dark Blue, Training Day, even the fantasy-mingled Bright looked like an Ayer battleground of gangs, crooked cops, hypocritical politicians, and godly family men who someone can justify the heinous acts of violence they do. This time Ayer is following a pair of gangsters that make their monthly rounds to collect their dues from the other gangs. Their big boss, The Wizard, is rotting in jail, and a rival gangster, who also is literally a cannibalistic Satanist, takes the opportunity to make a violent power play. First off, this is nothing you haven't seen before. It's more bad men barking threats at those they feel are underneath their authority, then lots of driving banter meant to endear us to these bad men, and then professions of how much they love family or God. With the main villain being an avowed occultist, the battle-line takes on a biblical sense or good versus evil. The problem is that I didn't care about a single character nor did I find them interesting. For a solid hour, we're watching David (Bobby Sotto) and Creeper (Shia LaBeouf) go about their collections, argue about theology and diet, and reminisce. These guys are not interesting and more place setters for more compelling characters to be developed in later drafts that never took place. There's a paucity of thrills and action and general tension to be had here. When things do pick up and The Tax Collector becomes a grisly revenge tale, the villains are so easily toppled, and in such unmemorable ways, that you understand why Ayer was putting all this off. During a bathroom brawl, the action stops for a pointless flashback to see Bobby in his martial arts class, but when he comes back, he smashes a guy's head with a toilet cover. That wasn't a martial arts move he learned. It's strange moments like that where The Tax Collector feels more like an old, unfinished screenplay Ayer had locked away in a drawer, a rough collection of his bombastic machismo crime thriller tropes that barely tops 80 minutes. The only passion on display is from LaBeouf, who reportedly got an entire chest piece tattoo for his character except his exposed chest is never clearly seen once on camera. I don't even know why he wasn't the main character. Bobby is boring as the typical hoodlum who wants out of the family business (Michael Corleone he is not). A late twist is meant to be revelatory but, beyond being predictable by the economy of characters, signifies little for Bobby. The Tax Collector is awash in the same grimy, gangland stereotypes that have populated most of Ayer's professional work, but rarely has his moral ambiguity, nihilism, and envelope-pushing "rawness" felt more like self-parody. This is a thriller bled dry. Nate's Grade: C-

Much like great comedies, gangster movies seem to be very few and far between these days. From cartels to mobs, it really seems like television shows are covering the bases, leaving no room for a great film to break out. Of course, there are tons of movies like this either being made or trying to get off their feet, so that statement might be a little hyperbolic, but it just seems that way lately. The Tax Collector is the latest film from director David Ayer, which surprises me because I've really liked some of his in the past. Even though this definitely has his style written all over it, this film is kind of a mess. The basic premise is that a rival gang shows up to reclaim territory and David's (Bobby Soto) family is placed right in the crosshairs. This film could've easily been a lot simpler and focussed on the revenge aspect of the story, but it decided to play out more like a video game. There were multiple times where I felt like a writer from the Grand Theft Auto video games stepped in and decided to randomly throw in side quests for these characters to go on. This in turn made the movie feel very disjointed. Even though it has a short run time of 95 minutes, it still seems to lose focus on the core premise until the final act truly begins.   The anchors of this film are the duo of Bobby Soto and Shia Labeouf. Labeouf has proven that he's better off investing himself in a meaty role in a smaller project and those films have ended up being some of my favorites from the last few years, so I wasn't surprised to see him deliver a great one yet again. Soto, having appeared in multiple episodes of television shows and a few smaller films, never stood out to me until now. His devoted performance to bouncing back and forth from criminal to family man felt very authentic and I felt for him by the end, even though his actions were atrocious at times. He's definitely an actor I'll be keeping on eye on.  David Ayer is a very good director when he is working on the right project. Whether it was his superb effort on Fury or the very well-done End of Watch, it's lower-budget movies like this that get me excited. With that said, the story here deserved much better dialogue and the look of the movie felt too unfinished in my opinion. I get that Ayer was going for a grimy and simple aesthetic, but it felt too plain to me. I was engaged in the story at first, but eventually lost interest and didn't care all that much about who lived and who died in the end, because the screenplay just wasn't strong enough.  In the end, The Tax Collector is a film that has some very well-rounded characters in a world of crime that was interesting to explore, but the movie just feels like a series of side plots that eventually leads the core character of David on a plot of revenge. That choice made the movie very disjointed and uninteresting as a whole. Some viewers may enjoy the characters enough to look past these issues, but this film just didn't give me enough substance. A nice effort from all involved, but it wasn't truly worth it by the end. Looking at the talent in front of and behind the camera, I must say that I came out of this film feeling slightly disappointed.
See Details