What to know
critics consensus
Well-acted and beautifully made, The White Tiger distills the strengths of its source material into a grimly compelling drama. Read critic reviews
audience says
His character's choices can be difficult to digest, but Adarsh Gourav is great in this smart, socially conscious satire, which realistically blurs the lines between good and evil. Read audience reviews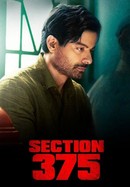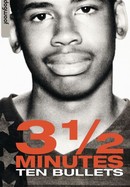 3 1/2 Minutes, Ten Bullets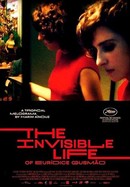 Where to watch
Subscription
Rate And Review
Movie Info
Balram Halwai (Adarsh Gourav) narrates his epic and darkly humorous rise from poor villager to successful entrepreneur in modern India. Cunning and ambitious, our young hero jockeys his way into becoming a driver for Ashok (Rajkummar Rao) and Pinky (Priyanka Chopra-Jonas), who have just returned from America. Society has trained Balram to be one thing -- a servant -- so he makes himself indispensable to his rich masters. But after a night of betrayal, he realizes the corrupt lengths they will go to trap him and save themselves. On the verge of losing everything, Balram rebels against a rigged and unequal system to rise up and become a new kind of master. Based on the New York Times bestseller and 2008 Man Booker Prize-winning novel.
News & Interviews for The White Tiger
Audience Reviews for The White Tiger
Adarsh Gourav's Ramin Belram is such an unexpected protagonist to American audiences that it's almost surprising when The White Tiger ends when it does. Wait, the conclusion comes when our man is on top and not after the fallout of his sure-to-be-doomed master plan? It's both unexpected yet completely gratifying. To this extent, Ramin Bahrani's film (whose work I've seen thus far I've quite enjoyed) doesn't settle on simply being a story of good and evil, heroes and villains, but a film that explores how difficult it is to tell the difference these days. Based on Aravind Adiga's award-winning 2008 novel, The White Tiger sports the attitude of a satire and the tone of a crime drama as it explores the ever-expanding divide between the rich and the poor in India. That said, as much time as we spend with Belram and as much time as the film dedicates to steeping the viewer in this culture it somehow still fails to feel as if we've really become a part of Ramin's journey. The plight of Ramin is certainly felt as is a sense of sympathy for him, but the arc of the narrative and lack of any real propulsion regarding Ramin's ambition never translates in the pacing resulting in that seemingly abrupt, albeit satisfying conclusion. It's simply a shame the aforementioned journey isn't as equally as satisfying.

I hadn't even heard of the New York Times bestseller on which this film is based so I went into it completely blind and came out of it with my eyes wide open. It's a fantastically well told story of the inequalities and class structure inherent in society. In this case, it's set in India but really the themes are universal. Director Ramin Bahrani impressed me before with his work on 99 Homes and he's done it yet again. The scope in which he relates the tale is epic yet he manages to condense it into a more palatable structure and propels the narrative in a genuinely engaging way. There a lot of dark humour involved but it still has a ferocious bite and benefits greatly from a superb central performance by Adarsh Gourav. I'd really like to see more of this actor going forward.