Tokyo Decadence
1992, Drama, 1h 51m
7 Reviews
1,000+ Ratings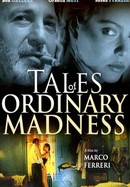 Tales of Ordinary Madness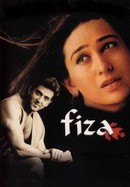 Rate And Review
Movie Info
A Japanese call girl (Miho Nikaido) buys a topaz ring and associates with a drug-addicted contemporary (Sayoko Amano).
Audience Reviews for Tokyo Decadence
Very good, but at times confronting viewing. For the first half it just seemed to be a lot of detailed sex scenes (though not overly graphic apart from female nudity). I was a bit worried the whole thing would be like that with no real point to the movie. Thankfully there is a moral to the story, and that's not overly pleasant viewing either, but it is thought provoking.

This flick is very perverted. That is a good thing of course, but with movies relying heavily on the sexual and graphic content while being weak whe it comes to an actual story you find yourself sitting in your seat and waiting for next exploitation scene and not caring for the characters. It is possible to achieve this bridging between strong content and substance (think Kids), yet this movie fails. You may find it sexually arousing or repuslive, depending on your taste. But it is an interesting watch and certainly not your everyday movie. I suggest you rather read the director's book (In the Miso Soup) and stay away from his directiorial works.
See Details