What to know
critics consensus
Heartwarming, funny, and beautifully animated, Toy Story 4 manages the unlikely feat of extending -- and perhaps concluding -- a practically perfect animated saga. Read critic reviews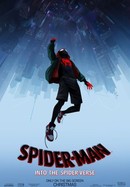 Spider-Man: Into the Spider-Verse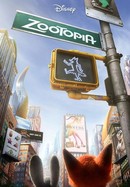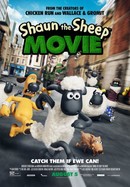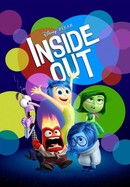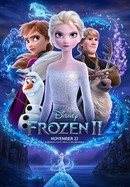 Where to watch
Rent/buy
Rent/buy
Subscription
Rent/buy
Rate And Review
Movie Info
Woody, Buzz Lightyear and the rest of the gang embark on a road trip with Bonnie and a new toy named Forky. The adventurous journey turns into an unexpected reunion as Woody's slight detour leads him to his long-lost friend Bo Peep. As Woody and Bo discuss the old days, they soon start to realize that they're worlds apart when it comes to what they want from life as a toy.
News & Interviews for Toy Story 4
Audience Reviews for Toy Story 4
After the conclusion of Toy Story 3 it felt like the concluding chapter for this series, but Toy Story 4 was announced. If it had not been Pixar, you'd expect this film to be a complete and utter waste of time, but no. The film was bloated this time around with more characters, yet Pixar managed the astonishing task of balancing them with a coherent storyline. This film is yet again a solid addition to the Toy Story franchise and if they were to announce number 5, you couldn't say no. The series has heart firmly in place and the conclusion here would be another fitting end to the franchise. I still believe they will continue the flagship series, and bring everything to a fitting conclusion, but who really cares when it is still this good. Incredible sequel and how the hell can they still make quality films for this series after so long? 20/01/2020

Pretty much a perfect saga here. My only real issues with Toy Story 4 are that it could have been funnier, a lot of the other characters are sidelined for Woody and Bo's story, and how it's ultimately kind of unnecessary. But even these issues I can kind of justify. It's more about the emotions than the comedy, the story really is Woody's story, and despite being unnecessary it does take the Toy Story story into a new direction. It visits a lot of familiar territory, but does so in some new ways. The villain for example does not have your standard Toy Story villain ending, and without diving too deep into spoilers it's kind of a tearjerker. And yes the whole thing is a tearjerker. The return of Bo Peep I found an interesting choice, but she wasn't the most dynamic character in the first two films. Here, they expand on her a lot while still keeping the essence of her character, and she becomes on of the most interesting characters in this whole franchise through her arc. And yeah that ending, it broke me, honestly I was holding it together fine but there is a line from Buzz that comes at the end that if you're not crying yet, you will. Toy Story 4 doesn't quite feel as polished as some other Pixar films, but it's still an incredibly solid film with characters we love and some new ones that are a lot of fun. I haven't even talked about Forky, he's a spectacular new entry. It's not a part of the story I wanted, but now that it's here I'm glad I got it. It's got all the heart and beauty and enough of the comedy to be a worthy entry in this franchise.

Thankfully they recognize that the third one was a pretty definitive endpoint for this series, so this one is left to function as a sort of lengthy epilogue. Its a bit more effective than I anticipated even if it can't reach the heights of what came before.

I very much enjoyed Toy Story 4. I thought it was good, and I think it doesn't at all "undo" the perfect ending that the third entry gave us, which was a legitimate fear some people had. What I will say however, is that I don't understand just how much most people seem to have loved it. I have seen multiple people say it's the best of the four, and I more think it's the... worst. That's not a knock! This is a seriously good series (and also I think it might actually be either better than or maybe as good Toy Story 2). But I am not quite feeling the overwhelming positivity that it has garnered from a lot of my peers.
See Details