What to know
critics consensus
Cacophonous, thinly plotted, and boasting state-of-the-art special effects, The Last Knight is pretty much what you'd expect from the fifth installment of the Transformers franchise. Read critic reviews
The Divergent Series: Insurgent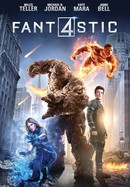 Where to watch
Rent/buy
Subscription
Rent/buy
Rate And Review
Transformers: The Last Knight Videos
Transformers: The Last Knight Photos
Movie Info
Humans are at war with the Transformers, and Optimus Prime is gone. The key to saving the future lies buried in the secrets of the past and the hidden history of Transformers on Earth. Now, it's up to the unlikely alliance of inventor Cade Yeager, Bumblebee, an English lord and an Oxford professor to save the world.
News & Interviews for Transformers: The Last Knight
Audience Reviews for Transformers: The Last Knight
Featuring a Dan Brown-esque plot and deliberate homages to both Ridley Scott and Roland Emmerich, this is definitely the weirdest of these movies. At times "The Last Knight" almost feels like it could work,again the plot is bananas and Bay seems to have abandoned some of his worst impulses but ultimately he just doesn't put the work in to make something that could have been enjoyable. And that is what makes this franchise such an oddity. There are five movies that are entirely the vision of a single auteur who just never cared.

It should be obvious, to the one person who probably follows my reviews on RottenTomatoes (since I haven't reviewed a film in this franchise on Letterboxd yet), that I've never been a big fan of the Transformers franchise. I'll be honest, I thought the first movie (at the time) was solid popcorn entertainment. But that was still before we were bombarded, figuratively and literally, by these movies. Summer blockbusters have always been about casual, popcorn entertainment, but I do think that there weren't many movies, at the time, like the original Transformers. So, in a way, you could say it stood out and, again, at the time, it was an entertaining movie. With that said and, now, four sequels later (three of which I've seen), I don't know if I could go back and say that the original was a good movie, if I were to watch it again. But, yes, for all intents and purposes, I enjoyed the original movie at the time. 2009 marked the release of the second film in the franchise, Transformers: Revenge of the Fallen. Revenge of the Fallen, in my opinion, has been one of the worst movies I've ever seen in an actual movie theater. I absolutely loathed that movie. It got one star one RT because the special effects were still excellent. If it wasn't for that, I'd have gladly gone half a star, that's how bad Revenge of the Fallen is. It was so bad that I decided to give myself a break and completely skip the the third installment, Dark of the Moon, entirely. I haven't gone back to watch that movie and I likely never will. What would be the point??? Enough time has passed between when I saw Revenge of the Fallen (almost TEN years ago) that Dark of the Moon, as a continuation, would make absolutely no sense to me. Though, if I am honest, it's not like you'll be able to make much sense of this even if you DO follow this franchise's narrative closely. At least that of the "original" trilogy. Honestly, I don't know why I came back to the franchise with Age of Extinction. But I suppose the fact that it was a 'new' start with a new cast of (human) characters and it wasn't so tied to the original trilogy. I knew that much was not gonna change as long as Michael Bay was still leading the franchise. And, as much of an improvement Age of Extinction was over, it was still a bad movie. This brings us to The Last Knight which is, hopefully, the last time Michael Bay will ever make us suffer through one of these again. Ok, so, first things first. I know how it's gonna look, giving this film the score I did when I gave xXx: The Return of Xander Cage a positive rating and review. Firstly, at the very least, while there are flaws with its narrative, xXx is fairly cohesive from beginning to end. You know what the goal is for Vin Diesel and his team at all times. Secondly, I liked the cast and the characters ended up growing on you. Thirdly, Donnie Yen. That's all I got. Seriously though, xXx: Return of Xander Cage was definitely silly, but it was fun, for the most part. The Last Knight, on the other hand, is the same type of overwrought, overstuffed and bloated nonsense that you've seen for eleven years now. Not even an astrophysicist could understand even a third of what's going on here, much less decipher any meaning or purpose. Perhaps that's a bit of an exaggeration, but I am not lying when I tell you had trouble discerning anything about the story. I know that Cybertron is on a collision course with earth in order to heal itself. Cybertron healing itself will lead to millions of deaths on earth. That much is fine, it's everything in between that gets you from point A to point B that is so largely terrible. There's something about Merlin's staff that only a direct descendants of his can wield, there's this talisman that attaches itself to Cade for, really, no real reason other than when it's absolutely convenient for the movie to use it, there's this street urchin that is introduced for, again, no reason whatsoever and serves no actual tangible purpose in the narrative of the movie other than to give Cade someone to care for, there's generic military dudes doing generic military things, there's this engineer (played by Tony Hale) who's trying to warn the suits that there's imminent danger here. This character was never given a name, he's just referred to as a JPL engineer in the X-Ray for this on Prime Video. Two-time Emmy Award Winner Tony fuckin' Hale can't even get a name for his character, that's how inconsequential he is. Oh, Optimus Prime is turned evil by his creator. Cade and Vivian, naturally, develop a romance because of course they do, despite not having anything in common or, really, even knowing each other. Megatron comes back and never has he been less effective than he has been in this movie. For SOME reason John Turturro's character returns here, except he's in Cuba, there is this sociopathic transformer Butler that is, actually, the best character in this franchise's history, playing off a cranky Anthony Hopkins. Hopkins and this butler, Cogman, are the best parts of this movie. I was legitimately entertained by the two. Regardless, the point is to make you see how there's so much shit in this movie. Honestly, I wouldn't be surprised if I missed a couple of things. I don't take notes for movies, that's just not how I do things, so I may have missed more than a few things. But, again, there's no rhyme or reason to anything that's happening. The film does not let you think in the slightest. Everything is an attack on your sight and your ears. This might be one of the loudest movies I've ever seen. This is, obviously, by design, given that if they throw all this shit at you, you won't bother to think about how bad the script actually is at putting together a cohesive and satisfying narrative. And, I know what you're gonna say, that nobody who's a fan of this franchise comes to it for a story. Fine, that's fair, but then what is the point? Why is everything happening??? If they made the effort to, at the very least, tell a coherent narrative with a clear beginning, middle and end with no bullshit, maybe they wouldn't hate this fucking franchise so much. As it stands, it's like the script was purposely put together out of order and filmed this way. Like they just grabbed pages at random and that was the way the script was structured. Because nothing really flows from one scene to the next. It's all justifying the next major set piece. The thing is, though, that the only thing taking them to the next set piece is, umm, a set piece. There's dialogue in between these set pieces, but never have I ever paid less attention at dialogue in a Transformer movie as I did with this one. Well, unless it was involving Burton (Hopkins' character) and Cogman, that was the only time I paid any attention. The humans, naturally, are uninteresting so, of course, they focus more on them than on the fucking giant alien robots that transform into vehicles and other objects. I wonder if there's a transformer vibrator. That's a story I could get into. Things happen and you don't even remember them five minutes later. How many of you forgot that Burton died and Cogman, after honoring his 'master', was never seen again??? Come on now, be honest. It has to be in the high 60s, maybe even in the 70s. Nothing has any weight. The film can't have a poignant moment between, literally, the only two characters I've enjoyed in this franchise, because they're worried that the death might not have enough explosions. I mean, it's a Michael Bay movie, so why Burton couldn't have spontaneously blown up is beyond me. Nothing makes sense in this universe, why should death? Izabella, after being introduced, also disappears into the ether and, again, her character (who could have been cool) amounts to next to nothing, because she serves no real purpose in the long run. Optimus Prime is, really, quite a non-factor in the movie. He's turned by Quintessa into Nemesis Prime and, after that, he isn't seen for a BIG chunk of the movie. Because, for one reason or another, the screenwriters think that people care about these human characters. They don't, they're just talking heads. They're there to deliver the lines that you have on your script. I feel like having people talk in Michael Bay's Transformer franchise is a concession he made because he couldn't just put on explosion, after explosion, after massive robot fight, after explosion without just a little bit of context. I honestly don't know what would be preferable. Because while a lot of the unnecessary fat would have cut out, this ultimately still a poorly-structured action movie. There's nothing wrong with a movie being all-action and no story. The Raid did this and it has gone to be revered (by me) as one of the best action movies of all time. The thing is that you have to know how to structure and edit your action so that everything you're seeing makes sense in how it's choreographed and pleasing to the eyes. The last thing that Transformers is is pleasing to the eyes. I mean it's a very pretty movie when it's standing still, it has that Hollywood shine and gloss all over it, but when it's in movement and when the Autobots and Decepticons are fighting each other, all hell breaks loose. All you see is metal clanking against metal and it's all just a blur. You have no idea what you're seeing at any time. They think that throwing everything AND the kitchen sink at you is what you want. No, not really. Well, not that that can't help, but I feel like a more subdued approach would work so much better than this. Black Panther is a recent example, while the film had action (and it was very good), I feel like they used it sporadically so that when they did use it, it meant more and it had more weight behind it. Then again, Black Panther also has one of the best and most complex characters in the MCU and the most complex character in this movie is, say, well, nobody. Another thing is that the film is shot in THREE different aspect ratios, so expect to see Bay rapidly shift between each in the same scene. It's such an awful and jarring effect. I honestly have no idea what the point of it was. It's like three different personalities tried to direct this movie. But, really, the joke's on them, that's just how Michael Bay really is, he's that stupid to actually shoot the film on three different aspect ratios and then rapidly shift between each constantly throughout its bloated run time. I didn't wanna say stupid, because I feel like that's too personal, but I can't think of any other way to describe it. It's stupid and it's not satisfying to see. The movie, even when it's standing still, can't let up with trying to be jarring, hence the three different aspect ratios. It was awful and I hope nobody ever does this again. Not saying it can't work, but use it tactfully and make sure it's to the actual benefit of your film's visual style. Don't just make another attack on the senses. Is this the worst Transformers movie? Honestly, I don't know. Revenge of the Fallen was an awful experience. I don't know if this can surpass that. What I do know is that if it is not the worst, it is the second worst. It's worse than Age of Extinction and worse than even I could have possibly imagined. I think I've made my thoughts on this perfectly clear. This is the same overstuffed, bloated and overlong bullshit that the Transformers film franchise has been since the beginning. The narrative is a bunch of nonsense and is poorly put together. The characters are awful (minus Burton and Cogman). The action is an incredibly loud mess. If this is what you love, then by all means, watch this movie. But this is still very terrible and with it being the least-successful entry in this franchise, I sure hope that this is the last we get of this goddamn franchise. I'm fine with Bumblebee prequel, which is being directed by the same guy that made Kubo and the Two Strings (a movie that I loved). It's a completely different team and I'm hopeful that they're able to inject some life and, most importantly, quality into this franchise. The main Transformers franchise, however, can fuck off. And, if this is the final nail on its coffin (which it probably won't be, given that studios want to compete with Marvel and the MCU), then good fucking riddance.

The best part of this movie is the action, the story was very lack luster. I think it had potential with a good cast including Anthony Hopkins, but the writting always falls short in these movies. You can watch it over and over for the action, you just might scratch your head at certain spots.

Transformers: The Last Knight is an exciting apocalyptic adventure, Michael Bay style. After leaving Earth to find his creator Optimus Prime returns to Cybertron and finds it completely destroyed but meets a powerful goddess who promises that she can restore it; meanwhile a British secret order assembles a team to recover a lost Cybertronian weapon that can stop a coming apocalypse. Anthony Hopkins joins the cast and delivers a pretty strong performance, and Laura Haddock has a lot of charisma and good chemistry with Mark Wahlberg. Additionally, a couple of cast members from the original trilogy return; provoking some nice series continuity. And as always, the special effects and fight sequences are exceptionally well-done. One of the better entries of the series, Transformers: The Last Knight is a thrilling, big-budget sci-fi film.