What to know
critics consensus
A surprisingly dark, emotional, and almost excessively cynical experience for Transformers fans. Read critic reviews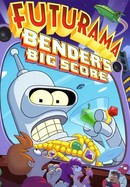 Futurama: Bender's Big Score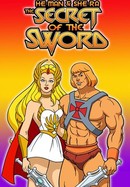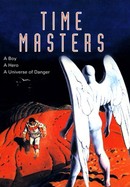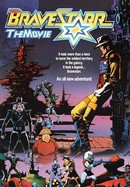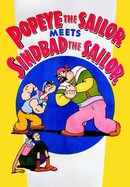 Popeye the Sailor Meets Sindbad the Sailor
Where to watch
Rent/buy
Rent/buy
Rate And Review
The Transformers: The Movie Videos
The Transformers: The Movie Photos
Movie Info
Ultra Magnus and the Transformers fight planet Unicron and the Decepticons in 2005.
News & Interviews for The Transformers: The Movie
Audience Reviews for The Transformers: The Movie
You got the touch! You got the pooowwaaah! A bit dated and silly, but there's a rip-roaring soundtrack and a rousing adventure story.

Notorious as a big budget toy commercial, The Transformers: The Movie is an incoherent mess. After a failed attack on Autobot City, a broken and battered Megatron is rescued by the planet destroyer Unicron, who then rebuilds Megatron as Galvatron and sends him on a mission to destroy the Autobot's Matrix of Leadership. The film features an eclectic cast that includes Judd Nelson, Leonard Nimoy, Robert Stack, and Orson Welles. And, the soundtrack is incredibly random and disconnected form the on-screen action (to the point of using "Weird" Al's parody song "Dare to Be Stupid"). Still, the fight sequences are quite good and have a lot of energy to them. The Transformers: The Movie has a lot of problems, but it's also a fun adventure (even if it's aggressively trying to sell toys).

A hand drawn animated sequel to the 1980's retro "G1" cartoon, Transformers the Movie (not to be confused with Micheal Bay's horrible live action films) is a fun rollar coaster ride. It took over 2 years to make this hand drawn film, and it is beautiful to look at. It is a marvel of animation considering this was made before the dawn of computer animation. Lots of fun, especially for a child of the 80's.

Now I didn't grow up in the 80s but I did grow up with this show on DVD and VHS at my cousins house a lot so I did grow up with the original transformers TV series, and I was very anxious to watch this movie, the only problem with this movie is, almost everything. The music just seems out of place even for the time the movie was made, the new characters are just irritating or dull as a rock, and the action isn't that exciting either. The only thing I remotlye liked in this movie was Orson Welles as Unicron but aside from tat this film just is unappealing to me.
See Details