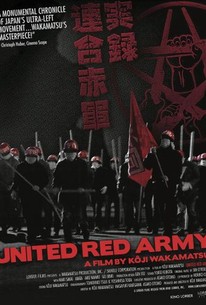 United Red Army
2007, Drama, 3h 10m
15 Reviews
1,000+ Ratings
You might also like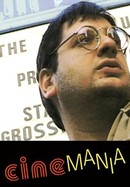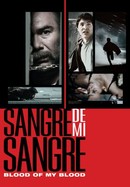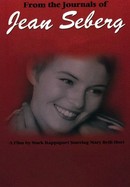 From the Journals of Jean Seberg
Rate And Review
Movie Info
Japanese student protests soon lead to the formation of a new, left-wing group, the United Red Army. Led by Hiroko Nagata (Akie Namiki) and Tsuneo Mori (Go Jibiki), the band of young adults heads to the mountains for paramilitary training. Despite the group's opposition to Japan's military strategies, the leaders mimic the practice of killing members for minor infractions like kissing. The group's short rise to power culminates in the Asama-Sanso incident, in which many members are assassinated.
Critic Reviews for United Red Army
Audience Reviews for United Red Army
A deeply unpleasant viewing experience but that's obviously the point. Few films are willing to show the this kind of slow motion circular firing squad that often happens in radical movements with such brutal honesty.

Just to show that Quentin Tarantino is not the only director who explores history while rifling through multiple genres in epic fashion, along comes "United Red Army" which sticks closer to stated fact whenever possible because sometimes fact is stranger than any fiction.(Like Nixon going to China.) So much so, that this movie resembles a documentary for its first part with occasional pauses to introduce us to various persons of interest. Even then, it is kind of hard to keep track of everybody which becomes important later, and not just because there will be a quiz. The focus is on the protests in Japan against treaties with the United States that threaten to turn the country into one big aircraft carrier. As the police presence hardens, the protesters become increasingly more confrontational and militant, eventually imagining themselves an army, seeking guns by the end of 1972. The second part has all the ingredients of a horror movie including an isolated cabin in the woods, lots of young people(mostly in their 20's), sharp pointy things and a body count. At this point, all of the factions of the red army have united into a unified whole which should be the zenith of the movement, but instead proves to be its undoing. Military training metastasizes into a microcosm of the cultural revolution then happening in China, thus rendering a promising force inert. Even worse is that Nagata(Akie Namiki) and Mori(Go Jibiki) use the whole process of Maoist self-critique to settle old scores.(Ironically, Mori had deserted the movement under fire previously but was let back in when most of the leadership had been arrested.) Afterwards, political debates extend to what kind of cookies are anti-revolutionary.(For me, it's mint cookies.) In any case, the most revolutionary behavior should involve kindness, not cruelty. Even then, this is not the end of the Japanese Red Army, as the endnote lists a group of future actions, including one that was dramatized in "Carlos."
Quotes
There are no approved quotes yet for this movie.