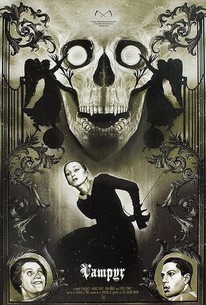 Vampyr
1932, Horror, 1h 6m
42 Reviews
5,000+ Ratings
What to know
critics consensus
Full of disorienting visual effects, Carl Theodor Dreyer's Vampyr is as theoretically unsettling as it is conceptually disturbing. Read critic reviews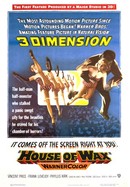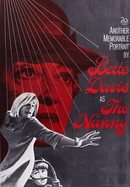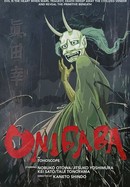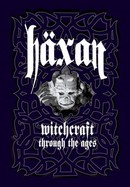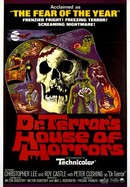 Dr. Terror's House of Horrors
Where to watch
Rent/buy
Subscription
Rent/buy
Rate And Review
Movie Info
After Allan Gray (Julian West) rents a room near Courtempierre in France, strange events unfold: An elderly man leaves a packet on Gray's table, and shadows that are seemingly alive lead him toward a castle. At a nearby manor, he witnesses the same man being murdered and gradually learns about the curse of the Vampyr. As Gray faces the horrors of the castle, he attempts to save the victim's daughters -- one of whom, Léone (Jan Hieronimko), has fallen ill after mysteriously being bitten.
News & Interviews for Vampyr
Audience Reviews for Vampyr
This version of the vampire genre is a bit different and slow in developing, but makes up for it with its dreamlike feel, which is dark, stylish, and atmospheric. Stick with it if you get impatient early on. Director Carl Theodor Dreyer conveys eeriness and satanic danger which is sometimes a little hard to follow, kind of like a nightmare, but helps us understand what's happening through shots on the pages of an old book, left after a man is killed. Reality is warped and this effect is heightened by his use of light and shadows, his use of soft focus, and frankly, the film's age and restored condition. In some way, the film is a bit like 'Blair Witch Project' in how stripped down it is plot-wise, but it's far more artistic, with surreal and expressionist overtones. If you're looking for action and the classic types of vampire scenes, you'll probably want to skip this one. I did have some issues with the pace, but there are some fantastic moments (careful, possible spoiler alert): the tortured look on the daughter's face, as she knows she's damned; the shadow separating from its body; the vision of being put into a coffin, with the camera angle through the window; and lastly, the scene in the mill at the end, where the gears turn to slowly start burying the village doctor. How fitting is it that the hero drifts off in a boat, as if rowing out of an awful dream. This one will grow on you, and is particularly impressive for having been made in 1932.

Turner Classic showed this Dreyer classic along with Joan of Arc and this one really is something. It maintains its creepiness despite its age..actually its age probably makes it creepy along with the silent soundtrack. An early masterpiece.

Creepy and atmospheric! A classic!

The plot can be a little light and incoherent at times, but Carl Theodor Dreyer's "Vampyr" manages to be an effectively creepy film. The gothic scenery and unsettling visuals give the film a "nightmare" sensibility that makes this a great horror movie to watch on a dark Halloween night. There are so many scenes in this move that are really well done. One of the things I admire about the film is it's kinetic cinematography, which gives way to very interesting viewpoints in a lot of scenes. One example is a scene were the camera puts us through the perspective of a man lying in a coffin as he is being carried to be buried in a graveyard. The camera points straight up through a small window in the coffin, which gives way to creepy bits were people are looking inside the coffin and views of a gothic church from an upward angle. The concept of being buried alive is pretty terrifying, which is why the first-person camera viewpoint makes the scene very effective. The film also uses shadows in a way that is both hypnotic and surreal. Despite being a sound movie, it might as well be called a silent film since there is very little dialogue spoken throughout. I highly recommend this movie to anyone who is a horror fan or is in the mood for a good spook-fest.
See Details