What to know
critics consensus
Viceroy's House brings a balanced perspective to its worthy, historically grounded story while taking care to enliven the details with absorbing drama. Read critic reviews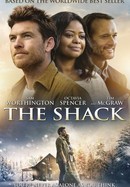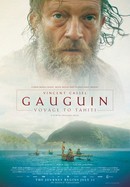 Gauguin: Voyage to Tahiti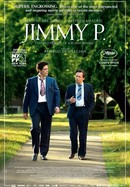 Where to watch
Rent/buy
Rent/buy
Rent/buy
Rate And Review
Movie Info
In 1947, British statesman Lord Mountbatten serves as India's last Viceroy and is charged with handing India back to its people.
News & Interviews for Viceroy's House
Audience Reviews for Viceroy's House
Viceroy's House is a fine history lesson mashed in with a so-so romantic drama. Gambon is the actor's gold standard and Anderson really outshines a lackluster turn by Bonneville. The transition to a free India from the Brits reflected that religion seems to be the fly in the ointment for a peaceful transfer. (9-8-17)

This exceptionally fine docudrama explains the partition along religious lines of colonial India in 1947, into the modern states of India and Pakistan. The producer/director is the granddaughter of one of the 14 million refugees who were displaced. She is also a master of cinematic art. The intense series of events takes place over a period of weeks, during which the British colonial powers negotiated with the religious leaders, and Gandhi, and the British parliament ruled for partition. To say the least, the process was highly complex politically, tactically and emotionally. The film is a keen and astute observer. It enables you to follow logically what happened, without apparently losing key points or sophistication. These scenes are performed by a cast of British and Asian actors sans pareil, with consummate ease and precision. The other side of the story is the heart rending tale of two lovers, who fall on opposite sides of the new divide. These roles are played exquisitely, with a depth of sensual warmth and sincerity that we rarely see, and the scenes are like classics: watch for the woman's blind father, when he realises her situation - no words are necessary, yet the acting is full of meaning. The film is unstinting when it shows the suffering of the refugees, without descending into sensationalism. This is the kind of film that provides a lot of learning along with first rate cinema. You can recommend it to your high school board or college professor, for the curriculum. Maybe if your kids are heading to Asia for a holiday, they would be interested in more than a couple of web pages or Insta shots. In that case, you have this excellent piece. Not to be missed.