Werewolf
(1995)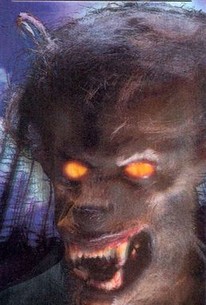 AUDIENCE SCORE
Critic Consensus: No consensus yet.
Movie Info
In this low-budget horror outing, the discovery of a werewolf skeleton in Arizona causes trouble for a science writer after he is accidentally cut by the creature's skull. The incident happened during a fight in a laboratory, and soon afterward he finds himself turning into a murderous monster.
Critic Reviews for Werewolf
There are no critic reviews yet for Werewolf. Keep checking Rotten Tomatoes for updates!
Audience Reviews for Werewolf
The new MST3K Netflix original has been released and I decided to expose myself to some of the old episodes available for streaming on Hulu and Netflix (there is a different random selection on each platform). Whether it is Joel or Mike watching these awful movies with the bots I do not envy the torture they are put through. Their snarky comments add some entertainment value, but my ratings are based on the movie's quality itself and not the extra material broadcast from the satellite of love. Wait a werewolf skeleton is found in the desert, meaning a werewolf died and didn't revert back to human?? The actors as an ensemble have some weird accents to overcome in this English language movie. Terrible effects and plot. No redeeming qualities.
Byron Brubaker
Super Reviewer
The MST3K version is perhaps one of the best. By itself, this movie is atrocious. That's all I can really say.
Derek Daniels
Super Reviewer
Just when you think you've seen the worst movie ever made, things like Werewolf find their way into your vhs player. This is from start to finish a complete fiasco, absolutely nothing makes sense. With a hour and a half running time listed on the box, it feels more like an eternity when you actually begin to watch this. The shots and scenes last way too long for no apparent reason, other than to fill up the running time. The soundtrack is literally a two note native American song that plays the entire movie. The sound effects are completely off que. I don't know how many foreign no name actors were in this, but they were hilarious at trying to cover up their native tongue. Worst of all though was the terrible, terrible werewolf effects. They looked like costumes you could pick up at the local toys r us and the way they moved was ridiculous.
Conner Rainwater
Super Reviewer
Werewolf Quotes
There are no approved quotes yet for this movie.