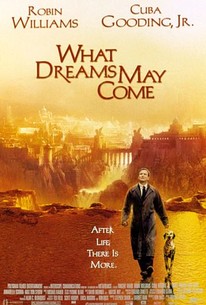 What Dreams May Come
1998, Fantasy/Romance, 1h 53m
69 Reviews
100,000+ Ratings
What to know
Critics Consensus
An insubstantial plot overshadows the beautiful, surreal scenery. Read critic reviews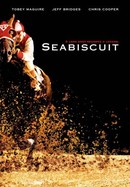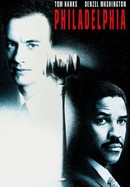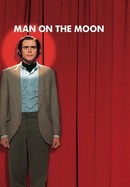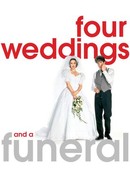 Four Weddings and a Funeral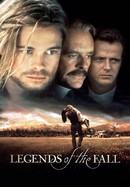 Where to watch
Rent/buy
Rent/buy
Rate And Review
What Dreams May Come Photos
Movie Info
After Chris Nielsen (Robin Williams) dies in a car accident, he is guided through the afterlife by his spirit guide, Albert (Cuba Gooding Jr.). His new world is beautiful and can be whatever Chris imagines. Even his children are there. But, when his wife, Annie (Annabella Sciorra), commits suicide and is sent to hell, Chris ignores Albert's warnings and journeys there to save her. Upon arrival, Chris finds that rescuing Annie will be more difficult than he'd imagined.
Rating: PG-13

Genre: Fantasy, Romance, Drama

Original Language: English

Director: Vincent Ward

Producer: Stephen Deutsch, Barnet Bain

Writer: Richard Matheson, Ronald Bass

Release Date (Theaters): original

Release Date (Streaming):

Box Office (Gross USA): $55.5M

Runtime:

Distributor: Polygram

Sound Mix: SDDS, Dolby Digital, Surround

Aspect Ratio: Scope (2.35:1)
News & Interviews for What Dreams May Come
Audience Reviews for What Dreams May Come
Amazing visual ride, for it's time this movie was a marval to watch. The story is so sad, but the music and good acting carries you through. Film has family at heart which is so smart, what wouldn't we do for the ones we love?

Super Reviewer

Based on a story by Richard Matheson, What Dreams May Come is a surrealist tale of the afterlife. When Dr. Chris Nielsen dies in a car crash an old friend comes to guide him through the afterlife, but when Chris learns that his wife has committed suicide and is in Hell, he risks everything to find her. Featuring Robin Williams, Annabella Sciorra, Cuba Gooding Jr., and Max von Sydow, the casting is quite good. Additionally, the visual style is extraordinary, and looks like Renaissance paintings come to life. However, the storytelling is weak, and lacks subtlety and character development. Still, even with its flaws What Dreams May Come is an incredibly creative film that presents a fascinating vision of the spirit world.

"What Dreams May Come" presents an intriguing take on what happens to someone when they die, presenting a visual representation of the afterlife. Starring Robin Williams in the leading role, for the most part, he fits the role just fine, except for when playing his younger self, to which he comes off hokey and out of place. Williams plays Chris Nielsen, a doctor by trade, and a loving husband to Annie (Annabella Sciorra), both of which have lost two children and are coping to get by. To add insult to injury, Chris' life is taken as well during a freak car accident in a tunnel. Following Chris into the afterlife, we are introduced to an immense world where you create the world that you live in, or in Chris' case, a living breathing painting that was created by his wife. Still holding a small connection to his living wife, Chris meets Albert, played memorably by Cuba Gooding Jr. As he assimilates to his afterlife, the twists that come from the people surrounding him are unforgettable, almost to a fault, where years after seeing the film, you will still remember what comes next. Based on a novel from a science fiction/horror writer, the darkness of the film comes in full effect when journeying to the "hell" of the afterlife, after Annie takes her own life. Heartbreaking and brimming with emotion, the film offers both insight into what an afterlife could be like and a dismal view of the worlds that could exist beyond this one. Even though the visual effects come off dated, the stage play essence of the film is admirable and keeps it from completely losing its footing. "What Dreams May Come" lands as one of the most memorable afterlife films and with Robin Williams at the helm, adds a touch of classic to the film as well.

Last night I watched this movie third time... and it is still as I remember seeing it originally: breathtaking, gorgeous, imaginary with daring concept of after life, taking us on surreal journey which at the end finishes ordinary. This fantasy drama directed by Ward and is based on the 1978 novel of the same name by Richard Matheson, and has an impressive cast: Robin Williams, Cuba Gooding, Jr., Annabella Sciorra and Max von Sydow. The first thing you will notice about this film is the colourful cinematography! With a reason, I may add. What Dreams May Come was shot largely on Fuji Velvia film and is one of the few films to have been shot in this manner. The Fuji Velvia film is known among landscape photographers for its vivid colour reproduction, and here was used the best possible way. The special edition DVD shows an alternate ending - which is the ending from the novel . There is no choice here for the reincarnation, it is simply a part of the natural order. This ending is telling us that Chris and Annie will meet again in their new lives, but Annie must atone for killing herself - her new incarnation will die young, and Chris will spend the remainder of his new life as a widower before the two are once again reunited in Heaven. In this ending the story moves to Sri Lanka where a woman is giving birth to a little girl, presumed to be Annie. In Philadelphia, a little boy is born, presumably Chris. This ending was left roughly edited and unfinished... Anyway, the novel has significant differences from the film, in both its plot and its vision of the afterlife. This movie was never a box office success. It won the Academy Award for Best Visual Effects at the 71st Academy Awards in 1999, it was nominated for the Academy Award for Best Art Direction, and won the Art Directors Guild Award for Excellence in Production Design, but the critics were not too kind in their reviews. I do not understand why! I know that the plot could be deeper, but even in this version we almost reached two hours... ok, the ending could be more daring as well... but it was a very good movie, whatever way you want to look at it. Far from perfect, of course, but an experience which stays in mind for a long, long time. I've never seen a movie which has a vision of Heaven and hell with such creativity and conviction, even with a familiar story of true love. If you like a movie which will take you on a familiar journey with incredible visual scenes which will be a part of your most vivid dreams in the future, please, do not miss the opportunity to see the outstanding performances of all of the actors involved!
See Details