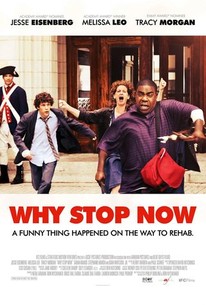 Why Stop Now?
2012, Comedy/Drama, 1h 27m
20 Reviews
2,500+ Ratings
Where to watch Why Stop Now?
Rent/buy
Rent/buy
Rent Why Stop Now? on Amazon Prime Video, Apple TV, or buy it on Amazon Prime Video, Apple TV.
Rate And Review
Why Stop Now? Photos
(L-R) Jesse Eisenberg as Eli, Isiah Whitlock Jr. as Black, Emma Rayne Lyle as Nicole, Tracy Morgan as Sprinkles and Melissa Leo as Penny in "Why Stop Now?."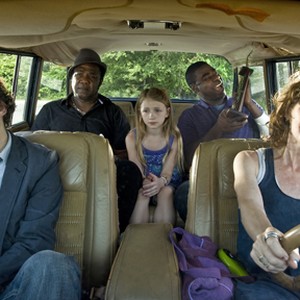 (L-R) Tracy Morgan as Sprinkles, Jesse Eisenberg as Eli and Isiah Whitlock Jr. as Black in "Why Stop Now?."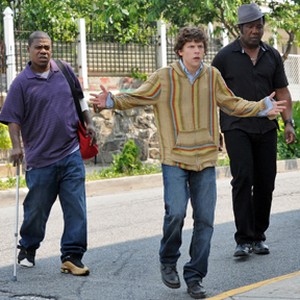 (L-R) Jesse Eisenberg as Eli and Tracy Morgan as Sprinkles in "Why Stop Now?."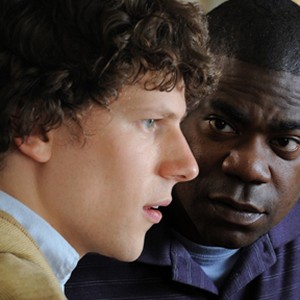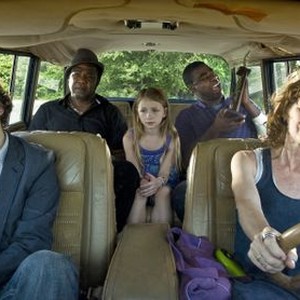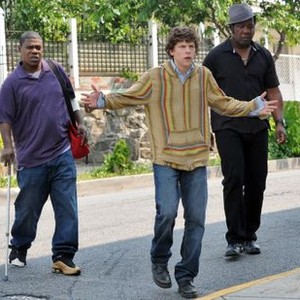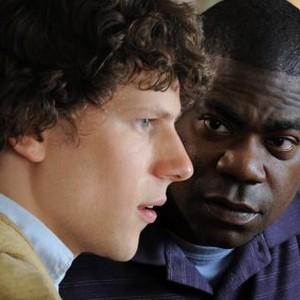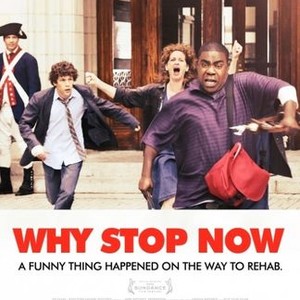 Why Stop Now? (2012)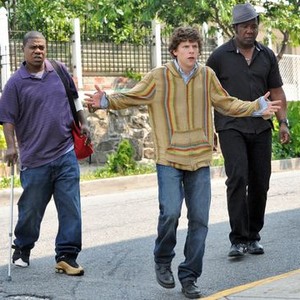 Why Stop Now? (2012)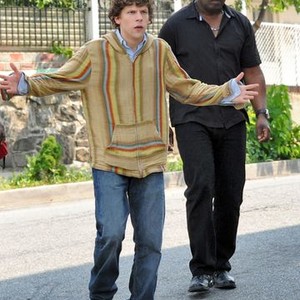 Why Stop Now? (2012)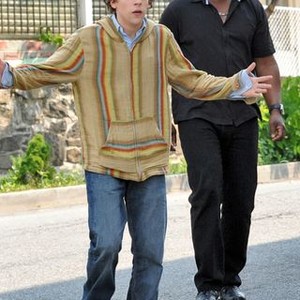 Why Stop Now? (2012)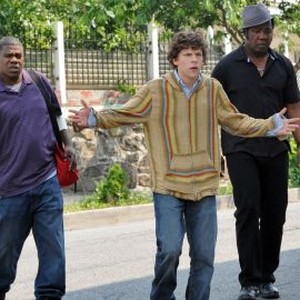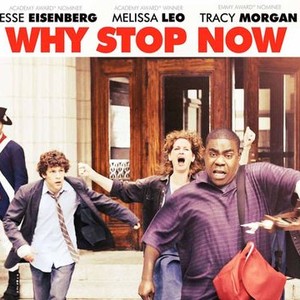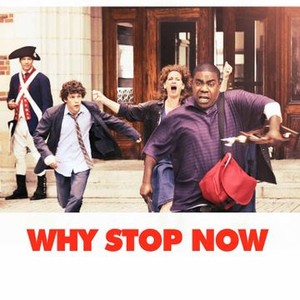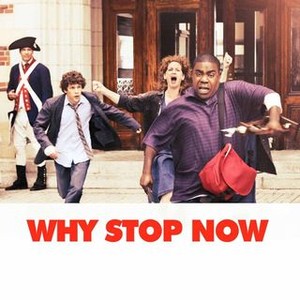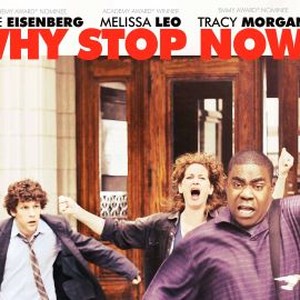 Why Stop Now? (2012)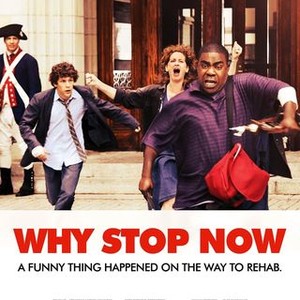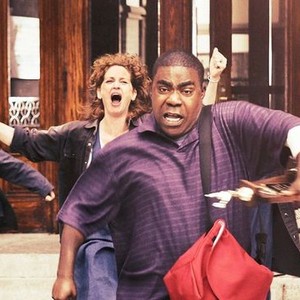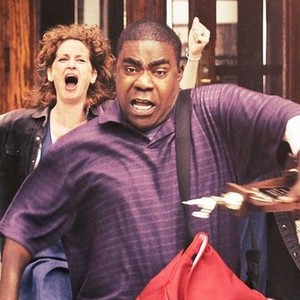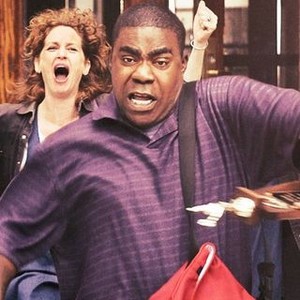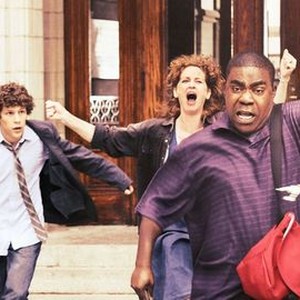 Movie Info
Scoring drugs for his addict mother (Melissa Leo) is but one of a piano prodigy's (Jesse Eisenberg) problems as he tries to get his family's affairs in order before he heads out to an important audition.
News & Interviews for Why Stop Now?
Audience Reviews for Why Stop Now?
Quirk comedic drama that never really seems to find its footing despite some talented leads. I've never really liked Tracy Morgan as a comedic actor, his style is just loud and way too forced, with that said, I kinda liked him here. He's a little more subdued and not as annoying as I typically find him to be. Not like his character is that well-developed or anything, but he's a little more calm and therefore imminently more likable than he comes across in other films. Melissa Leo and Jesse Eisenberg are both great as always, particularly Melissa Leo, but I don't think the film every feels completely comfortable in its own skin. It's certainly worried what people perceive this movie to be and they try to work the story to fit that mold of quirky indie dramedy. Like a Little Miss Sunshine. Not saying this film resembles that at all, but it's going after that same style. It's just that the neither the comedy nor the drama ever really have any weight to it, it's just too unsure of what it wants to be. You can certainly notice it in the final cut of the film. The only really legitimately funny scene is the one in the car where Isaiah Whitlock Jr. argues with Eli's sister's sock puppet. I think it was, honestly, the one real good laugh the film gave me. Everything else is mostly attempts that fail miserably. The film isn't horrifically bad or anything, but it just does nothing that you haven't seen done better elsewhere. A couple of good performances from the leads won't change anything if the script isn't up to par. This is honestly a story that's been done countless times before, and will be done countless times again, but that doesn't mean it has to be lacking. I think a tighter focus on making the transition between comedy and drama seamless would've helped a whole hell of a lot. This is poorly structured, it goes from scene to scene, randomly jumping all over the place. Several different stories going on at the same time, all going nowhere fast. At least the film is quite short, so it doesn't stick around longer than it should have. This isn't terrible, but it really missed the mark on what it could've done. But, honestly, this isn't a film with wasted potential. It didn't have a lot of potential to begin with, but I still think it could've been much better. Melissa Leo and Jesse Eisenberg, mostly Melissa, keep this film from being awful. That doesn't make this worth watching, though.

You must excuse Eli(Jesse Eisenberg) for being late to his audition. You see he has had a tough last 24 hours that began with him getting drunk at a jock party he crashed the night before. The following morning he gives a ride to his mother(Melissa Leo) to a rehab clinic. Except in a bit of logic that would make Joseph Heller smile, they will not take her because she currently tests clean for drugs. So, Eli has to get drugs from local drug dealers Sprinkles(Tracy Morgan) and Black(Isiah Whitlock Jr.). And before he knows it, Eli is their new translator. "Why Stop Now" has certain things going for it like a neat cast(Sarah Ramos proving that 'Parenthood' was no fluke) and a tried and true comedy premise that should work. Except it really does not. Apparently, there is only so much mileage one can get out of putting Jesse Eisenberg into jeopardy. Along those same lines, it is the kind of situation that the television series 'Mom' succeeds at every week. In other words, it is always a good idea to rely on professionals for writing and directing your comedy needs, else you could just end up with a whole bunch of random bits(like the reenactors) and a resolution that is more than a little preachy.

I was expecting the film to be better than what it is, especially cause of the cast. The film is too quirky and over the top. In a weird way, it reminded me of a very bad version of 30 Minutes or Less, except that film is better than this film. I feel like I have seen Jesse play this character before in another movie. Both him and Leo have a great on screen chemistry. They deserve a better film than this one. Tracy Morgan is too over the top.
See Details