Yves Saint Laurent
2014, Lgbtq+/Biography, 1h 45m
72 Reviews
2,500+ Ratings
What to know
critics consensus
While it boasts its share of fine performances, Yves Saint Laurent is also disappointingly bland and formulaic -- especially given its subject's dazzling reputation. Read critic reviews
You might also like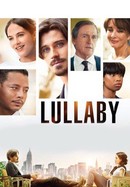 Where to watch
Rent/buy from $3.99
Rent/buy from $1.99
Rent/buy from $3.99
Rate And Review
Yves Saint Laurent Photos
Movie Info
Following his dismissal from the House of Dior, Yves Saint Laurent (Pierre Niney) -- with his lover and business partner, Pierre Bergé (Guillaume Gallienne) -- builds a formidable fashion empire.
Audience Reviews for Yves Saint Laurent
It's French gay, in the fashion industry, no less, and it doesn't get any more fabuleux than that! If Jalil Lespert is trying to dismiss any rumor that he's gay, then he's not helping himself by making this this, the long-awaited... by someone tribute to someone with that good ol' "French" passion for fashion. Well, Lespert was wise enough to not show up on the screen and remove doubt of his being fruity, with those cheesy little full lips and that stylin' hair... and those eyes which stare for miles... and that chiseled jaw, and the, uh... what? Jokes aside, the French sure can be pretty, and I think we can partly blame Yves Saint Laurent's tastes for that, even though he himself wasn't especially pretty. They did a mighty solid job of dorking up the also pretty Pierre Niney, but looking at how much he looks like Andrew Garfield, I couldn't help but wonder if this was Lespert trying to beat Bertrand Bonello to making a film about Saint Laurent, or the French trying to beat the Americans to making "The Amazing Spider-Man 2". Either way, someone sort of slam-banged this film, because it would appear that France has the same idea of dumping off the misfire dramas early in the year as us Americans. The film is quite decent, make no mistake, it's not as flashy as either Saint Laurent or Spider-Man, or even as a original as a film that would have the guts to combine those two aspects (Like Saint Laurent would be caught dead in Peter Parker's fashion design). The film just doesn't do much to freshen up the typical biopic formula, approaching unique subject matter so un-uniquely that predictability comes to kick in pretty firmly, no matter how much the film takes its time to come to an expected point. There are times in which the film seriously drags its feet, in that it either plants fat around the edges, or leaves material to meander, until the narrative collapses as rather aimless in its being so overdrawn, in spite of its path's being so predictable. I will go so far as to say that the narrative is just plain disjointed, and this sort of uneven structure thrives on uneven pacing, for if you're surprised to hear me boast that dragging is a major issue in a film that has only 105 minutes to handle potentially extensive subject matter, you might not be surprised to hear that when the film doesn't tell you too much, it doesn't say much at all, thinning exposition and failing to flesh out each layer of this conceptually rich drama. The disjointed structure of this drama leaves the film to jar about when it struggles to juggle the titular Yves Saint Laurent's struggle in the fashion industry and struggles in his personal life, resulting in a convolution of a sense of urgency which mixes with all of those aforementioned limitations in exposition in order to result in a lapse in resonance. The film is kind of lacking in a sense of humanity, something that it needs in order to compensate for a lack of flare to substance, because even though musical and visual style is about as captivating as the late, great alternative artistic this film focuses on would hope it to be, Jalil Lespert's direction hits its share of cold spells throughout the final product, which ranges from bland to boring more often than it should. This is a rather dull drama in feel, and the limpness is secured in all of the formulaic and uneven structuring which render the final product somewhat forgettable. Much potential is lost, but never completely, because as flat as this film is in a lot of ways, it has its share of highlights, with style being the most satisfying aspect. If nothing else, this film is a pretty solid showcase of, of all things, Ibrahim Maalouf's skill and diversity as a composer, alternating between, if not uniquely combining realized and convincingly old-fashioned jazz styles that capture the color of the setting and era, and a tenderly French classical flavor that is consistently haunting in its individual beauty and in its impact on the feel of the film. Art direction is, at least seemingly, more important in bringing life to this portrait on a man of style, and although Aline Bonetto's production designs are too subtle to be especially flashy, that subtlety is what makes it so impressive, as it reflects a delicacy which ultimately immerses, while a lack of flash to art direction goes compensated for by cinematography by Thomas Hardmeier which is absolutely gorgeous in its unexpected and unique emphasis on darker coloration, which, upon clashing with radiant lighting, proves to be breathtaking. We are talking about a film that talks about French fashion here, so it should come as no surprise that if nothing else stands out, it is style, of a musical and visual nature, to the point of holding your attention on an aesthetic level, while your dramatic investment is adequately sustained even by the concept of the film. Well, maybe the story approached by this film isn't especially unique material for a biopic, despite of that refreshing fashion angle, although that does not justify the formulaic, or uneven interpretation, as this classic story on a bumpy rise in an artistic industry that will put one's personal life through a series of harsh tests is an intriguing one, which isn't exactly done a complete injustice. The writing team of Jacques Fieschi, Jalil Lespert, Jérémie Guez and Marie-Pierre Huster, despite having power in numbers, cannot seem to get it together, being formulaic, undercooked, overdrawn and all around disjointed, but nonetheless biting in its wit, and audacious in its approaching so many layers to mishandle, so even problematic writing establishes some potential for Lespert's directorial storytelling to do some justice, through a very French thoughtfulness that is often bland, and just as often tasteful, enough so to engage through and through on the whole. Lespert certainly knows what he's doing with this talented cast, as most everyone does his or her part respectably, with Pierre Niney being particularly impressive in his emotional portrayal of Yves Saint Laurent's transformation from a humble young visionary to a flawed, overambitious and somewhat bitter power in the fashion industry. Niney's material isn't consistent, but his performance is consistently engaging, more so than the film itself, which is still graced with enough style and narrative highlights to endear and sometimes resonate, in spite of all of the coldness. At the end of the runway, a formulaic path disjointedly alternates between aimless dragging and dehumanizing undercooking, while directorial cold spells reinforce that blandness that secures the final product as underwhelming, but on the backs of captivating scoring, art direction and cinematography, and endearing highlights in writing, direction and acting, Jalil Lespert's "Yves Saint Laurent" stands as a generally tasteful, if disappointing study on the genius and flaws of one of modern fashion's most important figures. 2.5/5 - Fair

Fascinating insight, fine lead performance Pierre Niney.

Niney is outstanding, but in a weak biopic that fails to extract any meaning from the character's life story, and it has a climax conceived to give us viewers the illusion of a satisfying conclusion when in fact it only makes evident the lack of direction and resolution.