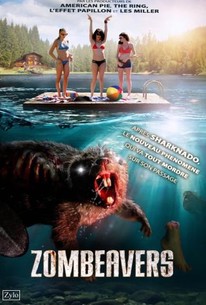 Zombeavers
2014, Comedy/Horror, 1h 17m
38 Reviews
2,500+ Ratings
What to know
critics consensus
Zombeavers obviously isn't high art, but it delivers just enough of the gory insanity promised by the title to earn a recommendation for genre fans. Read critic reviews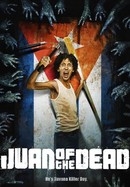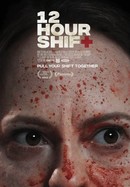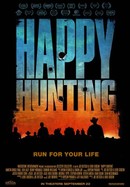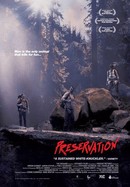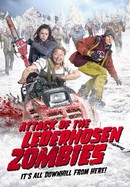 Attack of the Lederhosen Zombies
Rate And Review
Movie Info
College friends find their weekend of sex and debauchery ruined when deadly zombie beavers swarm their riverside cabin.
News & Interviews for Zombeavers
Audience Reviews for Zombeavers
Many B-Horror movies try to be awful in the best possible way, most fail, Zombeavers succeeds.

A brilliantly funny satire lambasting B horror films, with attentive direction and editing. I loved everything about this truly hilarious horror film, including the songs in the closing credits ("Zombeavers" is absurdly performed in the style of a Sinatra-esque crooner), and even the end credits themselves (which includes a reference to "purple nurples" if you have the tenacity to actually read them). This move is a "must" for any true fan of campy, bad B-grade cinema. Very creative, and very marvelous.

I love the fact that films like this, in this day and age, can be made and people, obviously, don't take it seriously. I just think to the fact that if this film was made 30 years ago, it might be laughed at and chalked up as being one of the worst horror movies ever made. Night of the Lepus comes to mind. I don't honestly know what's more absurd: giant rabbits or zombie beavers. Both are ludicrous. With that said, Zombeavers reminds me of Wolfcop. In the sense that it comes across as fake trailer that was then made into an actual film. And much like Wolfcop, Zombeavers is probably the type of concept that would lead to even more insanity if a sequel was ever to be made. It just feels like this movie got started on how absurd it could be just as it was ending. I don't know if a sequel is, in fact, planned, but I would more than welcome it since I'm sure that it's gonna lead to a lot more insanity. Sequels like this usually tend to work out that way. There's a lot more freedom, in a sense, since there doesn't need to be any exposition and you don't have to build up the zombeavers' first appearance, you can just go straight to business with the silliness. That's really where I think the film's "faults" lie. I think it just takes too long to get to the craziness in order for it to be truly insane. I guess it shouldn't matter how long it takes as long as it does go all out. To an extent this film does go all out, but part of me also believes that it held back on a lot because everything had to be set up. And it's not like I think this should've been longer than it was. If it was any longer it would've definitely overstayed its welcome. I just think it should've gotten the point much quicker than it did. Don't get me wrong, I think the film, if watched with a group of friends, can be an absolute blast to watch. And I did think there was some fun to be had here, and how couldn't you with how ridiculous the set-up is. I just don't think that it goes as far as it can with the concept and that really holds it back for me. With that said, I thought the ending was hilarious since it plays off of something that happened at the beginning of the film. It's silly, as is the entire movie honestly, but it made me laugh. The Zombeavers big band song that plays during the credits is also awesome as is the post-credits scene. That's not to suggest that the film itself doesn't offer laughs, since it does, I mean the visual of a zombie beaver is ridiculous enough, and it does have some good lines. It's just that, oddly, the best stuff in the film was the ending, the song during the credits and the post-credits scene. Very little of that has to do with stuff IN the film itself. I just found that interesting. Again, I'm not saying that the body of the film itself isn't funny, it's just that it's not among the among the funniest stuff that is offered. The acting is fine, nothing to write home about, not that that is supposed to matter. I'd definitely recommend this to genre fans, it offers enough gory and silly deaths to entertain, but it's something that will, hopefully, be better the second time around.
See Details