SEASON: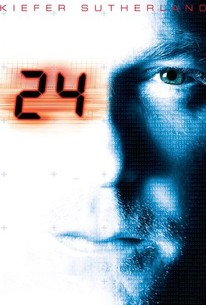 TOMATOMETER
AUDIENCE SCORE
Critic Consensus: The countdown remains breathlessly exhilarating even on the fourth try, with Kiefer Sutherland remaining a riveting star amidst an adrenaline-spiking crisis that finds new ways to up the stakes.
Tv Season Info
Set 18 months after Day 3, the thriller's fourth season finds Jack Bauer (Kiefer Sutherland) now employed by Defense Secretary Heller (William Devane) and striving to stop Middle Eastern terrorist Habib Marwan (Arnold Vosloo), who unleashes a large-scale attack on the U.S. that begins with the kidnapping of Heller and Heller's daughter Audrey (Kim Raver), who's also Bauer's girlfriend. Other aspects of Marwan's plot: forcing all of the nation's nuclear plants into meltdown; stealing a stealth fighter to bring down Air Force One; and detonating a nuclear device. As the day winds down, Bauer and the government also have to deal with the Chinese, who want someone to answer for a raid on one of their consulates.
Audience Reviews for 24: Day 4
½
Season 4 of 24 derails the series a bit, but it eventually gets back on track. In a pseudo reboot, the series brings in a nearly all new cast and re-writes the Chloe O'Brian character to be a sympathetic lead. But it doesn't work, and by mid-season most of the show's familiar characters return. Still, this season marks the introduction of several major characters of the series, including Audrey Raines, Curtis Manning, Bill Buchanan, and Charles Logan. The terrorist threat faced this season is also problematic; it's all over the place, beginning with a political kidnapping and ending with a rogue nuclear missile (with several other plots in-between). However, the action is still intense and well-shot. And, there are some interesting guest appearances by Lana Parrilla, Leighton Meester, and T.J. Thyne. In its effort to go bigger than ever before 24 tries some incredibly daring and inventive things for its fourth season, yet it ends up being kind of a mess (though a fun one).
Discussion Forum
Discuss 24 on our TV talk forum!