All American: Season 3
(2021)
Where to watch
Buy from $1.99
Subscription
Buy from $1.99
Buy from $1.99
You might also like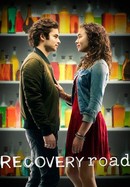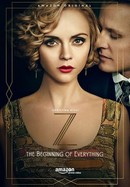 Z: The Beginning of Everything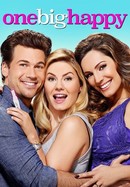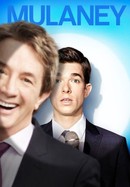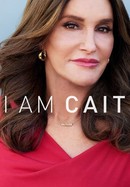 Rate And Review
All American: Season 3 Videos
All American: Season 3 Photos
Audience Reviews for All American: Season 3
its so great I'm so happy he's back home but i still wish they didn't fight.

I think this season is very underrated even though it is the worst so far. The acting is just the same, these kids are great until (SPOILERS) Preach's daughter gets in. That leads me into saying the plot was structured horribly, it wasn't a bad plot, just that it seemed like they threw a lot into the show to keep people interested, but it ended up being trash. The pacing is alright, there are definitely boring episodes along with great episodes. The ending left the audience on a great cliffhanger as well. This season is easily the worst, but isn't bad by any means. It's still enjoyable All American.

The first seasons were great and wonderful heartfelt drama. Third season took a dive into the ground being way too political and just lost its touch. Being a person of color myself, the third season felt like a mockery. Sometimes trying way too hard. And losing the audience in the process. It lost its way.

I really enjoyed seasons one and two, and I think this season was the worst of the three so far. At times, the plot feels way over the top and it is definitely one of the more "cheesy" and "corny" shows I've seen to date. As a die-hard football fan, the football scenes are hard to watch, and the acting seems forced. Also, I did notice some of the writing to be almost elementary at times. The plot can sometimes become too predictable as well, which can be a letdown. This show is definitely a teenage soap opera. But there is a reason why this show is in the Drama genre. With all that being said, the show has done a great job building these characters and their relationships over three seasons. Although sometimes I might shake my head at some things, the show mostly keeps me engaged throughout every episode, and I would say it is pretty funny for a drama. They certainly know how to make you want to keep coming back for more and that is definitely true with the season's ending. If you're looking for a "football show", I would not recommend this for you. It definitely revolves around football, but is more about the characters and their relationships, and what they go through off the field. And if you don't like the "politics" of the show, then I would simply tell you that this isn't the show for you and you are probably not part of the audience that they are trying to appeal to, as everything "political" that happened in season three I thought was pretty relevant to real life, and didn't go too far away from the theme of the first two seasons. I look forward to seeing what season four has in store for us.

Season one was awesome and it's only gone down hill from here. Need to focus more on the football and less about the things off the field because they aren't doing a good enough job of keeping us hooked

First two seasons were great. 3rd was horrendous!! Producers should be embarrassed

The audience is usually right.

First two seasons were solid but season three just turned into a social justice or injustice BLM platform. Really takes away from the entertainment value.

Season three gets overly political. The political stance is one sided and predictable. I really enjoyed the first two seasons where the attention towards racial injustice was done tastefully. However, season 3 on the other hand has been rediculous and over the top. Highschool football teams forgetting games and athletes futures as a form of protest.... The focus of the series has completely changed. And it's NOT a good thing, series just feels like a waste of time now. Unfortunately, I'd prefer to just read the cliff notes at this point.