The People v. O.J. Simpson: American Crime Story: The People v. O.J. Simpson
(2016)
You might also like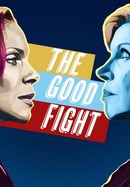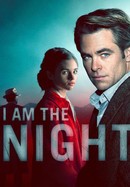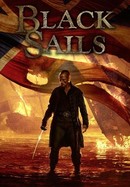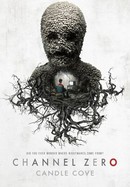 Channel Zero: Candle Cove
Rate And Review
The People v. O.J. Simpson: American Crime Story: The People v. O.J. Simpson Photos
News & Interviews for The People v. O.J. Simpson: American Crime Story: The People v. O.J. Simpson
Audience Reviews for The People v. O.J. Simpson: American Crime Story: The People v. O.J. Simpson
A stunning show. So well portrayed, All around great acting especially David Schwimmer as Robert Kardashian.

"If the glove doesn't be fit, then you must acquit." This re-enactment of the moments that lead up to the trial, as well as the trial itself is damn near perfect. The accuracy of retelling history is very important here, and the writers make sure that they execute, with the relationship between Clark and Dardin even being portrayed correctly. This has got to be Sarah Paulson's most compelling performance of her career. Anyone who's a fan of AHS needs to give this installment from Ryan Murphy, Falchuk, and friends a watch. Hats off to the writers/creators Larry Karaszewski & Scott Alexander.

Famous people abound in this liberally written and acted docudrama. Can't believe these solid actors agreed to star in this flick. It improves as it goes along, but so much of it is simply fictional. It's hard to see such an important travesty of justice treated in this trivial fashion.

Good, informative and at times even slightly humorous Account of the O.J. Simpson case is thoroughly watchable, but the quality of the performances are variable from excellent (Paulson, Brown) to campy (Travolta, Gooding Jr.).

A thrilling and well done piece of pulp fiction. Murphy at his best.

the verdict was never the end game. the show is gripping even in its slowest moments. must watch, even for those who think they know about the case.

Far from a sleazy recount of high-profile opulence, The People V. O.J. Simpson is rich with accurate detail, and grapples with the complex social issues surrounding the trial.

The accuracy and incredible intricacies portrayed shine through into every corner that they illuminate even the poorest parts of the series (which are hard to come by in the first place) Jaw-dropping, gripping, alluring. A heart aching story told in a work of cinematic beauty.

Gripping, great acting, and best of all: It's a true story. Whether you like AHS, true crime stories, or just a look behind the scenes of a trial, you will probably love this as I did.

This is the best criminal show to watch right now on Netflix or FX. The direction was fantastic, the cinematography was beautiful, the casting was perfect and I'm so glad they finally made a real life crime TV show true to the story without being offensive and over the top. It is not a show for everyone, due to a slower pace focusing on the court sessions, but It wasn't bored slow. I was actually on the edge of my seat, tense and into it. The reason its slower because it focuses deeply on all of these characters, which is what I care about the most (who wants a movie where a character you don't care about dies or stays alive). My favorite part is the acting, mainly to Sarah Paulson as Marcia Clark, she was a very competitive and emotional character that hit me hard at some points of the show. *SPOILERS* Even if you know what happened like the White Bronco chase, "If it doesn't fit, you must acquit.", and O.J. putting on the glove, it's very tense because the TV show recreates those moments, perfectly. This show was truly perfect and there was nothing wrong I can find.