American Horror Story
(2013 - 2014)
Where to watch
Buy
Subscription
Subscription
Buy
You might also like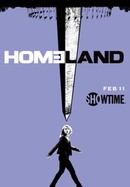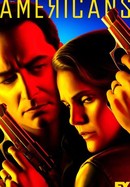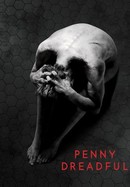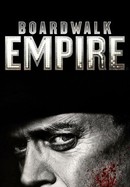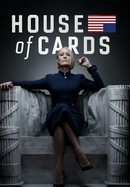 Rate And Review
American Horror Story: Coven Photos
Audience Reviews for American Horror Story: Coven
Kathy bates amazing in this. Jessica and Sarah superb. Tassia too. Story is alright.

the best season of AHS hands down 💯

The most popular season of AHS. Too many episodes to handled the story. Angela Bassett, Kathy Bates and Jessica Lange are wonderful leading the ensemble cast.

The best season yet. Lange and Paulson are strong again, but got a lot of help from new cast members Bates, Bassett and Roberts. The story is a refreshing take on witches with an undertone of beauty, mortality and life.

Lots of twists and turns, lots of shocking things that you can't predict will happen. Sometimes its really hard to watch, it can be very disturbing. Great acting, great story. I highly recommend if youre looking for something that will grab your attention from beginning to end.

Despite its narrative missteps, Coven excels at style and having an array of anti-heroic women in its cast of characters.

I tried to watch the other seasons but they weren't for me, however, this season is absolutely the best one in my opinion. It's really well written, fantastic cast as they do swap out cast members season to season, and good production values. I love the story line and how everything played out for this season. It's so intriguing and exciting and draws you in from start to finish. I highly recommend seeing this season first before trying out other seasons to see if you like those story arcs. It's either hit or miss so even if you don't like what that seasons about, you may find others to your liking.

So I don't really this this season was horror. It had a couple of "horror" moments or episodes, but most of it is actually just an interesting story, and that's no bad thing. The characters are well-developed, unique, and a lot of fun. I really enjoyed the depiction of Hell, too. 0/10 do not recommend visiting Hell, but I DO recommend this season.

Its my favorite season and best witch narrative so far.

Cheia de histórias loucas de terror, uma das melhores séries de Ryan Murphy vemos a a história do Coven de Fiona Goode, uma bruxa que se recusou até o fim da sua vida à escolher a nova suprema, tarefa bem difícil a ela que queria sua soberania para sempre, no final a coroa foi para... bem não irei dar spoilers. Essa temporada é bem inventiva, pois traz a rainha do Vodu 'Marie Laveau' para quem não sabe ela existiu de verdade, o que torna a série mais autêntica, o roteiro, a abertura (me dá medo toda vez), na trama é usado muita união feminina tirando a parte que Fiona corta a garganta de Madison, além do combate do racismo em uma cena época na qual Madame Lalaurie que também existiu de verdade, na cena ela estava decapitada, só com a cabeça consciente e foi obrigada a ver as marchas do ativismo racial, porém no fim não conseguiu mudar. A unicidade desta temporada é a riqueza do conteúdo, e pontuo também na diversidade de personagens como Cordelia Foxx, Fiona Goode, Madison Montgomery, Misty Day entre outros, vale a pena ver e rever essa season!
See Details