American Horror Story
(2014 - 2015)
Where to watch
Buy
Subscription
Subscription
Buy
You might also like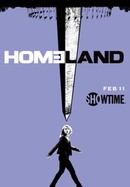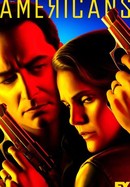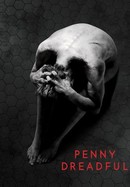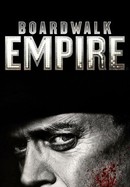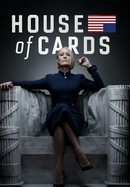 Rate And Review
American Horror Story: Freak Show Photos
Audience Reviews for American Horror Story: Freak Show
Not My favourite season. It's a bit gorey. Not really scary but has a few bits in it. Its not bad I just didn't love it as much as some other seasons.

My favorite season of the show. Dark, twisted and full of tragedy.

Story falls a bit at The middle of season but makes up for it with strong performances from an amazing cast. perhaps the cruelest story that shows human misery. yet, a must see.

Not as strong as the previous seasons, but the message about discrimination make fir a compelling plot. Lange, Paulson, Bates and Bassett stay in shape.

O Freak Show realmente não foi uma das melhores temporadas do AHS, eu esperava muito mais dela pois foi a despedida de Jessica Lange,que é uma ótima atriz de longe. Não podemos focar em nenhum momento da série que digamos é o melhor, pra mim o melhor foi quando foram levar a Ethel Darling (Kathy Bates) para o além (pra morte bem eu não entendi muito), mas o fato foi que a série estava muito sem um meio, digo oque é importante na série? O espetáculo? O garoto mimado? Mas de fato o momento mais legal foi quando o garoto mimado morreu, quer dizer os integrantes do Freak Show matou que foi ótimo mas de resto não achei uma temporada tão interessante.

The cast is excellent as usual, but they almost entirely abandon "horror" per se for most of this season. It's not so much scary as it is unsettling for other reasons. The characters and acting are very good for the most part, the writing uneven but mostly good, and the season overall entertaining. It didn't have that many moments that really popped out at me (maybe one involving delicious cupcakes) but overall the low point thus far.

Is it the best season of AHS? No. Is it my favorite? Yes.

Love this season of what's become a terrific anthology series, the show is very good at managing to keep things interesting by starting afresh every season, and Freak Show not only provides another effective premise, but executes it phenomenally well.

This is where the series starts to go off the rails. We trade intricate plotting, coherent universe, and believable motivations for ham-fisted allegory and bizarre left turns. It goes for shock where previous seasons would go for dread, and goes for complete incredulity where previous seasons go for shock. I think I get the point of this season, but I don't enjoy watching it.

I really liked Freak Show! I don't see why people are complaining about the musical numbers. They are few and far between and they are apart of the story.
See Details