American Horror Story: 1984
(2019)
Where to watch
Buy
Subscription
Subscription
Buy
You might also like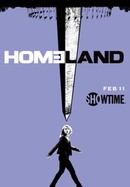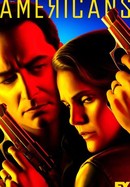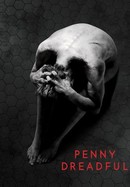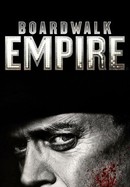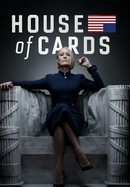 Rate And Review
American Horror Story: 1984 Videos
American Horror Story: 1984 Photos
News & Interviews for American Horror Story: 1984
Audience Reviews for American Horror Story: 1984
1984 is a fun, fresh season, even if it is Murder House: Camp Edition.

The best season in entire series, love it.

Quite honestly, I watched this season because a friend bet me that I couldn't make it through the whole thing. I watched every episode and I'm happy to say that my friend paid me $25. I'm disappointed to report that I feel like it was written by a teenager for teenagers. And there's no way I would have made it past episode 3 without a wager being involved. The characters are embarrassingly simple. I get that this show is all about cliches and kitsch (at least I hope they are written in a way that is supposed to evoke those responses) but the plot, dialogue, characters…every facet of this thing is designed for teenagers (or at least people who don't want any kind of intellectual content) In America, 2021 it doesn't surprise me that it's popular. It's the dunce cap of American television and that's being kind. Piggybacking on content that was original in its own way, AHS is a collage of stolen tropes, characters and scenes. It's all pieced together in a way that doesn't really pay homage to those old slasher movies as much as it just steals their ideas. It does worry me that culturally this is where American audiences are: it's the Wall-E effect…the long process of dumbing down people to the point where they're offended by any content that challenges them or makes them think. AHS is the perfect vehicle for mindless content with pretty people parading around, a troop void of talent or skill who fancy themselves acting chameleons because they go from season to season playing a witch one season and a vampire the next, reading lines that were written by someone who is either shooting for the lowest common denominator demographic or who is a part of that demographic. I still think the first season was interesting (not "good," interesting). I don't get the love for this series…this season in particular…but neither do I get the fact that McDonalds is the most popular restaurant in America. Same thing. This is who America is and unfortunately this is the culture that most people want. They can have it..I'm one of those weirdos who reads books and the worst book I've ever read is 100 times better than this series. At least I got $25 out of it. All y'all just got a head full of mindless garbage.

The first 3rd of the season seemed out of character for the AHS series in that it appeared to be an unimaginative b-movie horror film - mostly people be chased through the forest by would-be serial killer or two. It redeemed itself with a number of plot twists. It got satisfyingly more interesting and up to the quality of the AHS brand.

top 3 best AHS seasons so far.

Binged in a night, absolutely loved it! Loved the (kinda) true aspects of some episodes too. Lots of interesting things happening!

I enjoyed this season! There were a couple of moments when I thought that to much was happening but overall 1984 is a very enjoyable season.

I am reviewing this as a HUGE "American Horror Story" fan who has been with, watched, and followed the show since its inception. I am sad to say, this show is being run into the ground. In my opinion, Seasons 1-5 ("Murder House" through "Hotel") were brilliant. Did they have their flaws? Of course. Every TV show does, but it was stacked with brilliant veteran performers (Jessica Lange, Sarah Paulson, Frances Conroy- just to name a few) and promising newcomers like Evan Peters, Taissa Farmiga, Jamie Brewer, and Emma Roberts. It was the ultimate thriller, camp and gory show ever to grace our screens since "The Twilight Zone". When the plot went off the rails, all can be forgiven with a monologue from Lange or a look from Paulson. "Roanoke" was the beginning of the end in this continued downward spiral. (Sarah Paulson even admitted that she "doesn't care about that season at all" in a recent interview.) The stars were there; Paulson, Rabe, Bates. However, a bizarre casting choice was Cuba Gooding Jr. (Why Ryan? Because Cuba played OJ in your other spin-off? Because you know him doesn't mean you need to throw him in your other show. Completely wrong for the tone of the show. Another example: Matthew Morrison in "1984".) Gone was Lange's star power performance, but perhaps you thought stacked with great actors who delivered less than stellar dialogue maybe it could stand on its own? Not really. Then came "Cult" and the addition of Billie Lourd, Billy Eichner with Colton Haynes thrown in for good measure. Lily Rabe and Kathy Bates were VERY noticeably absent from this season. From then on, the cast has been a game of musical chairs with whomever needed a favor, who's a friend of Murphy's, and/or who's kid has the most famous parents. (Taissa and Emma Roberts, also products of Hollywood Nepotism can at least act.) Every time Lourd plays a role she's re-animating "Chanel Number 3" from "Scream Queens" or perhaps it's just Lourd playing Lourd all along. Additionally, the writing kept getting sloppier. HUGE plot hole in "Apocalypse." Sarah's character from Season 1, Billie Dean Howard predicted the AntiChrist to be born of ghost and human. Somehow, when they kill him, two throwaway characters no one cared about from the beginning give birth to another AntiChrist. Also watching Sandra Bernhard try to act for even just one episode was PAINFUL!! As it was in "Pose." Nepotism and sloppy writing have been Murphy's problems for a while now and will be the downfall and destruction of the entire franchise. NEVER have I seen an Emmy sweeping show nosedive so fast that it's become the equivalent to a bad YouTube channel original series. Murphy has always had a problem with casting the nepotism babies to the detriment of his work- Ben Platt and Zoey Deutch in the ridiculous series "The Politician", Sophie von Haselberg in "Pose" aka Bette Midler's daughter. Or let's look at one of his upcoming projects, the new season of "American Crime Story" where Beanie Feldstein aka Jonah Hill's sister will be playing Monica Lewinsky. But someone REALLY needs to tell Murphy (and/or his casting directors) that you CANNOT cast green, unprofessional, untrained actors next to powerhouse performers of Bates, Lange, Pauslon, Conroy, or Rabe's caliber and put them in the same show or God forbid- the same scene! It WILL show and believe me… IT DOES! BIG TIME! The bad writing had been exasperated (see above for the plot holes and continuity issues). Or simply watch any of his new Netflix shows… although I quite enjoyed the majority of "Ratched". I am BEGGING YOU, RYAN MURPHY, END THE SHOW WITH DIGNITY OR GO BACK TO THE DRAWING BOARD AND LOOK AT WHAT WORKED! Or at the VERY least give some REAL actors a fair shot- those who don't have famous parents but have spent their time and money on getting trained. As well as watch the older seasons of AHS again to remember the rules and history of your own show! This once brilliant, beautiful, haunting series has turned into Disney Channel on acid and I for one cannot take it anymore. If the upcoming season "Double Feature" doesn't live up to standards, it's time to put a nail in this coffin because the legacy of the show is suffering. Please- do us all a favor and put the fans out of their misery!

Classic 80's awesome music, rad outfits, and hair, I especially love Montana's outfit, plus deranged killers. Very entertaining and like other AHS seasons. If you look at it the right way, they somehow contain great moral lessons and wisdom there, however unlikely it may be.

It really doesn't succeed in what it's trying to do in any area--horror, camp, comedy, etc. The worst part is that the "monster", in this case a pscyhopathic murdered, is so bland. That fact is one of the show's biggest downfalls. In the 80's, memorable horror characters were created. There's nothing memorable here folks. A huge dollop of nostalgia couldn't save this season and there's not enough of it to go around here. It might as well be a cheap 90 minute movie.
See Details