American Horror Story
(2019)
Where to watch
Buy
Subscription
Subscription
Buy
You might also like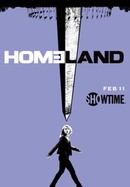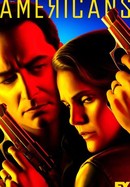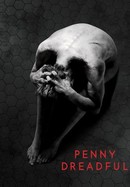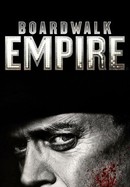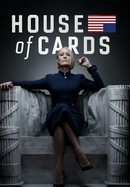 Rate And Review
American Horror Story: 1984 Videos
American Horror Story: 1984 Photos
Audience Reviews for American Horror Story: 1984
Amazing season especially if you are a fan of 80s slasher films.

Not a bad season, though some bits were very uncreative and kept cycling back on the same themes over and over. Fun to watch more than a tightly written story.

The best performances are given by Zac Villa and John Carroll Lynch. Emma Roberts not convince completley in the main role. the slasher story is not bad, yet feels predictable.

IMO, the best season thus far. Still 2 to go.

AMAZING! It's different it's exciting and very fun to watch.

1984 is a fun, fresh season, even if it is Murder House: Camp Edition.

The best season in entire series, love it.

Quite honestly, I watched this season because a friend bet me that I couldn't make it through the whole thing. I watched every episode and I'm happy to say that my friend paid me $25. I'm disappointed to report that I feel like it was written by a teenager for teenagers. And there's no way I would have made it past episode 3 without a wager being involved. The characters are embarrassingly simple. I get that this show is all about cliches and kitsch (at least I hope they are written in a way that is supposed to evoke those responses) but the plot, dialogue, characters…every facet of this thing is designed for teenagers (or at least people who don't want any kind of intellectual content) In America, 2021 it doesn't surprise me that it's popular. It's the dunce cap of American television and that's being kind. Piggybacking on content that was original in its own way, AHS is a collage of stolen tropes, characters and scenes. It's all pieced together in a way that doesn't really pay homage to those old slasher movies as much as it just steals their ideas. It does worry me that culturally this is where American audiences are: it's the Wall-E effect…the long process of dumbing down people to the point where they're offended by any content that challenges them or makes them think. AHS is the perfect vehicle for mindless content with pretty people parading around, a troop void of talent or skill who fancy themselves acting chameleons because they go from season to season playing a witch one season and a vampire the next, reading lines that were written by someone who is either shooting for the lowest common denominator demographic or who is a part of that demographic. I still think the first season was interesting (not "good," interesting). I don't get the love for this series…this season in particular…but neither do I get the fact that McDonalds is the most popular restaurant in America. Same thing. This is who America is and unfortunately this is the culture that most people want. They can have it..I'm one of those weirdos who reads books and the worst book I've ever read is 100 times better than this series. At least I got $25 out of it. All y'all just got a head full of mindless garbage.

The first 3rd of the season seemed out of character for the AHS series in that it appeared to be an unimaginative b-movie horror film - mostly people be chased through the forest by would-be serial killer or two. It redeemed itself with a number of plot twists. It got satisfyingly more interesting and up to the quality of the AHS brand.

top 3 best AHS seasons so far.
See Details