Anne With an E: Season 3
(2019)
You might also like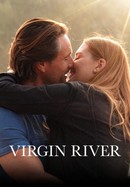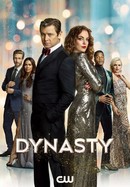 Rate And Review
Anne With an E: Season 3 Photos
News & Interviews for Anne With an E: Season 3
Audience Reviews for Anne With an E: Season 3
Uma injustiça enorme com esta série. É fantástica!!

Anne is 16 year old, she is growing fast :) One star off for strange script decisions e.g. after two seasons there are Native Americans near Avonlea (i mean, ok, they probably are, but, introduction in third season was awkwardly written, remember Chekhov rule:))

Tarde mucho en ver la serie porque no tenía interés pero por la popularidad que tuvo me animé a verla y en efecto es una excelente serie. Los vestuarios, la escenografía y las actuaciones son excelentes, aunque cancelaron la serie el último capítulo sí se sintió como un buen cierre. El único PERO que le podría poner es que en algunos capítulos los mensajes que querían dar estaban muy "in your face" como si el público no tuviera la capacidad de entender la postura de la serie en algunos temas.

Oh come on not this again why

This is the one show when each season is better than the last. The diversity included is far greater than any other show. It talks about topics such as racism, feminism, sexism, indigenous history, LGBTQ+ Rights, censorship, mental health, and acceptance. Please watch Anne with an E and help it be renewed so that we can get more stories that are relevant to now!!

Honestly one of the best shows ive ever seen.

This was one of the best series that I have watched. Love the storyline.

Literally perfect, all the seasons are!!!

To watch this show you have to have patients and a decent cringe tolerance, Bear in mind most of the characters are played by child actors on their first job's and its lovely to see the quality of their acting improve through the three short seasons. I mainly stuck around for the side plots and characters but Anne's story is timeless and moving. the quality of the story gets better every episode even with the slight lull in the first few episodes of the second season - luckily this particular season introduces Bash and his budding friendship with gilbert. If not for the reasons I've pointed out already I would watch the show just for the just for stunning visuals, beautiful costuming and settings and hart the worming performances given from R. H. Thomson and Geraldine James. By the last episode your left wanting more… Because of the cancelation I felt as if I had the rug pulled out from under me and like everyone have a never-ending list of plotlines I was looking forwarded to seeing – please don't be one of the people who deprives them self of watching this show for the shier reason of its cancelation.