Where to watch
Buy from $1.99
Subscription
Buy from $1.99
You might also like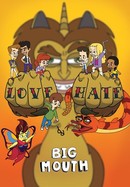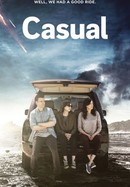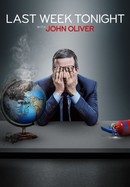 Last Week Tonight With John Oliver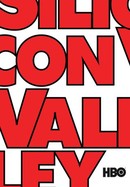 Rate And Review
News & Interviews for Archer: Season 6
Audience Reviews for Archer: Season 6
[⭐️80%] Archer's sixth season maintains a solid consistency in all episodes, with all of them being singular missions which all stand out as being unique. This acts a transitional season as it moves away from aspects of the past and moves towards the future, still maintaining the same characters who only grew from the transition.

Feels a little 'Been there, done that' in its gags, but it's more than made up for by seeing and realizing how far these ridiculous characters have come in their personalities and relationships with each other. While watching the first season I never would have guessed that, five seasons later, that the popular spy Archer and that annoying secretary Pam would ever become best friends. Also the animation has finally reached its peak quality, especially when compared to that of the first two seasons.

You can never go wrong with Archer.

Excellent comedy. The entire cast is a talented set of voices and the artwork is entertaining. The relationships are constantly surprising and entertaining. A must watch for the mature adult who doesn't want to be too mature. Pam has become my favorite character by far. Her behavior is beyond comical, and reaches the realm of side burstingly hilarious. The cast is absolutely superb.

Another brilliant season of Archer that continues to bring new levels of irreverence and vulgarity to the competitive adult animation genre.

Archer maintains its incredible quality of writing and surprises viewers with the extra resources put into animating the characters.

Returning to the espionage back-drop after the "Archer Vice" season, FX's sharply raunchy animated series is still as fresh and funny as ever, even now six years in. Also, has one of the show's best two-part season finales.

Do you guys do phrasing? At least "that's what she said"?

i've seen every episode at least 3 times.