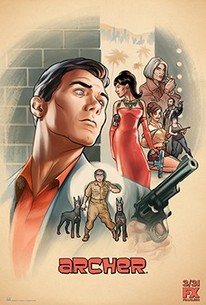 Where to watch
Buy
Subscription
Buy
Buy
You might also like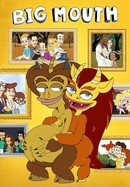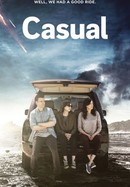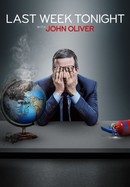 Last Week Tonight With John Oliver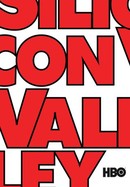 Rate And Review
News & Interviews for Archer
Audience Reviews for Archer: P.I.
[⭐️85%] While Archer season 7 contains a strong continuous story, what makes it one of the shows finest is the strong character chemistry and relationships. J.K. Simmons serves as a welcome addition to this seasons cast, turning the fun up a notch. Season 7 stands out as one of Archer's best seasons thanks to it being strong in all aspects, as well as a good and shocking ending.

One of the greatest seasons of Archer I've seen. The new location, allows for old jokes and new to develop a seasonal plot (as Archer does), Adam Reed's wit, and the voice actors' skills gives this brilliant representation of the 'core group'. The preceding seasons built up a reasonable amount of call backs which encourage some truly fantastic adult humour.

While not my favorite season Archer season seven is still funny even if it lost its original feeling of classic Archer with him being the worlds greatest spy. The season is tightly woven which usually works for me but I had trouble caring about the world the season chose to invest in with starlets and Hollywood. The two episodes that worked for me were the episode with Archer fighting his bullies and the episode where the girls and boys take on two different cases at the newly established detective agency they work at and place bets on who can seduce each others client but neither of the two groups know the other is on a case. Honestly while a lot of people enjoy this season I can find some fun in it but I was ultimately disappointed with the direction and the ending but anytime I can spend with these character I will especially Archer.

There's really not a season of Archer that I don't like. That being said this is a great one.

Excellent, except the last episode, which didnt make much sense.

Excellent comedy. The entire cast is a talented set of voices and the artwork is entertaining. The relationships are constantly surprising and entertaining. A must watch for the mature adult who doesn't want to be too mature. While the baby gets annoying after a while, it is not enough to deduct a perfect score in entertainment and value. Absolutely fantastic cast. The finale is the best to date as well, and fills you with suspense.

Destroying beloved characters one episode at a time.

Not quite the low point of Season 5 Archer Vice but still not the best outing this show has given.

loved the story line. Didn't like that it was a short season.

SEASON 7 on NETFLIX! :D :D Archer is hands down one of the FUNNIEST shows in the history of television. I'm not exaggerating. Literally laugh every 5 seconds.
See Details