You might also like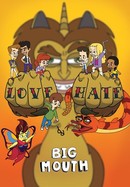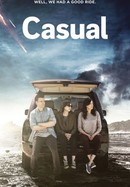 Last Week Tonight With John Oliver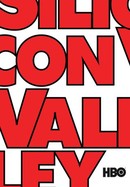 Rate And Review
News & Interviews for Archer: Dreamland
Audience Reviews for Archer: Dreamland
[⭐️75%] Jumping on the potential of Sterling Archer's coma offers, season 8 takes viewers into an imaginary world where it puts our characters into an unfamiliar environment and roles, making for a fun entry. The change of environment opens up many new and unique plot lines to happen. While Archer season 8's potential is there for everybody to see, its final execution and weak main story prevents it from being one of the shows finest entries.

Just not funny. The show was laugh out loud funny until this season, but really jumped the shark this season.

neo noir theme was refreshing.

The first hints of Archer's downward spiral can be seen in this season. Demonstrating a lack of quality uncharacteristic of Archer, this season was merely alright. Very disappointing when compared to the incredibly consistent quality of previous seasons.

I really liked this seasons time period it was really good.

Dismal, annoying, boring, nonsensical, unoriginal. This season was by far the worst, I've watched every other season at least 20 times, this one ive seen twice and hated it both times.

Season 8 reinvents Archer again - but this time on a more fundamental level as it takes place in Archer's coma dream, featuring a new setting as well as all characters in new roles. The 1940s noir setting fits very well and it is refreshing to see the characters in new roles. All character reinventions are great but especially Krieger got an interesting role as he is for once is not a Nazi but actually a Jew who sabotaged the Nazi regime from the inside. The new season is much darker, with both Archer and Krieger getting WWII flashbacks and Woodhouse's murder running throughout the whole season - even if Archer keeps getting distracted. This also makes for a surprising emotional season. Still, the season 8 keeps the typical Archer elements we all know and love, like Krieger's crazy experiments - I'm not sure if it was just me but I found the robot cat just hilarious - Cheryl being crazy, Archer's alcohol and drug abuse, rampant violence and so on. The darker tone fits Archer really well and the serialized form worked perfectly, making this season the best in years. As a German I also have to pay my compliments to Lucky Yates. For someone who doesn't speak German at all he did really, really well with his German lines - which were a lot this season. I know native English speakers who have learned German for years and have a much stronger accent.

The cast is fantastic, as always, but I feel like it is a reboot, not a continuation. I understand the premise, but it feels as if an entire series to do this is not the best way to put off an in suspense audience. Excellent comedy. The entire cast is a talented set of voices and the artwork is entertaining. The relationships are constantly surprising and entertaining. A must watch for the mature adult who doesn't want to be too mature.

The worst season of Archer. :(

A real disappointment compared to past seasons. After having watched Danger Island as well, I think I may be done with this show. Used to be one of my favourites, but they really seem to have lost what made the original show so great.