Bates Motel
(2015)
What to know
Critics Consensus
Bates Motel further blurs lines around TV's creepiest taboo mother/son relationship, uncomfortably darkening its already fascinating tone. Read critic reviews
Where to watch
Buy
Subscription
Buy
Buy
You might also like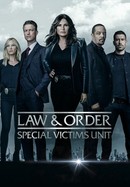 Law & Order: Special Victims Unit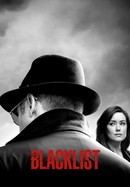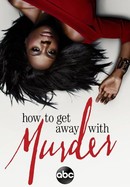 How to Get Away With Murder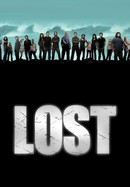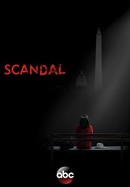 Rate And Review
Bates Motel: Season 3 Photos
Tv Season Info
Genres:

Drama, Mystery thriller, Horror

Network:

A&E

Premiere Date:

Mar 9, 2015

Executive producers: Carlton Cuse, Kerry Ehrin
News & Interviews forBates Motel
Audience Reviews for Bates Motel: Season 3
Bates Motel parece incansável. Você pode até imaginar que a morosidade de White Pine Bay cansará e o deixará sem ânimo, aí Carlton Cuse e Kerry Ehrin subvertem a lógica e a tornam interessante e inesquecível.

A more forgetable season, but still amazing. By now you can tell all the actors have really learned who they are playong and it pays off big time with a more emotional season than ones prior. Season 3 acts as a really amazing transition from the lighter and rather playful events in seasons prior, into the twisted and sinister events that are about to unfold.

"suicide"ing your friend's is not good. 9.5/10.

Definitely one of my favourite series to binge!

Vera Farmiga is Talented Best Show Ever

as we become more and more disturbed by Normans behaviour and thoughts we become more and more disturbed by Normans incestuous thoughts

Best season so far. Norman is developing, and his relationship with his mother Norma is growing and start to get more interesting. Still a lot of drama and unnecessary filler sub-plots.

I have to say this is the biggest surprise of a tv show that I have had. Far better acted, written, and was far more interesting then I ever would have given it credit. When I originally saw teasers and trailers for the show I assumed that it was going to be A&E's copy of a teenage CW show with teen angst and drama. I had absolutely no interest after catching the first episode because it dealt with Norman at a new high school. I was entirely wrong about the show. I had assumed it was only a teenager show mostly because the actor looks like, and it is a young Norman Bates, and they focused on his mom a lot in the beginning, but for some reason I assumed she wouldn't be a lasting character. I mean how do you make Norma Bates, AKA "MOTHER!" a regular character. Not only is she a regular (and she is there on screen until the last episode), she is on the same level as Norman and they are both great characters, acted by very good actors. There is of course a lot of drama, violence, death and insanity, but that is expected from a reboot prequel of the original movie "Psycho". It hit all the notes for me, including the surrounding characters, unexpected reveals and even though several key facts about Norman are changed it is definitely Norma Bates. The only thing I hesitate on, and this isn't a poor reflection it is still great, I would have handled the last 3 or 4 episodes differently. SPOILER ALERT: I would have not had the final 3 or four episodes end the way they did, wrapping up the storyline 100%, instead I would have changed a couple of things that would allow it to end, right about where the movie started. That however isn't a bad thing, just a style thing. Pros: Excellent acting, writing, and kept my interest over the five seasons, even if I cringed sometimes. Cons: I stylistically would have wrapped it up at a different point, but that is purely a dramatic choice. I am really glad I did start watching it, and I encourage others to give it a try.

The Bates family begins to tear itself apart in Season 3 of Bates Motel. This season Norma makes a desperate play to save her motel by blackmailing the town's main powerbroker with a flash drive that has incriminating evidence on it; meanwhile Dillon tries to go straight as a marijuana farmer and gives his father a chance to mend their relationship. Additionally, Norman's psychosis becomes more apparent as he begins to regularly talk to and interactive with his alternate mother personality. However, despite some really interesting storylines, the writing is inconsistent; starting and stopping several subplots that don't come to much. Yet there are some incredibly powerful scenes and exciting plot turns that are quite engrossing. While it's a bit disjointed, the Bates Motel delivers a chilling and suspenseful third season.

"Bates Motel" is a very strange show in that it has an audience that is practically split right down the middle. You have the fans of Alfred Hitchcock's "Psycho" who are looking for a prequel tale (like me), and then you have the people who likely don't even know who Alfred Hitchcock is and are just wanting a solid psychological drama (the younger viewers). For that second group, this season will likely be a knockout effort. For the first ("my group"), however, this is unfortunately more of a "setup season" (much like the first) in the way it manipulates the backstories of the characters. For the first three episodes of this Third Season, I was completely absorbed. Norman (Freddie Highmore) has some great scenes with Norma (Vera Farmiga), and the issue of Norman's confused/innocent/odd sexuality (that is such a key component of Hitchcock's film) is pursued in earnest. It really looked like the show was going to continue to build off its incredible Season Two campaign. Unfortunately, the rest of the season is rather mediocre, for a number of different reasons. I won't go into any major spoilers here, but suffice it to say that there are just too many characters who aren't given very many interesting things to do (at least as they relate to Norman's backstory). For example... -Sheriff Romero (Nestor Carbonell) is now almost completely useless to the show. I honestly don't see what his character brings to the storyline anymore, but he is likely contracted as a main player due to the fact that he WAS a main player in the first season coming off of his tremendous LOST success. -The same goes for Dylan (Max Thieriot). The writers try to give Dylan some interesting material by making his father, Caleb (Kenny Johnson), a major part of the season, but it still comes off as "just something to kill time". When Dylan's character was used to show how strange Norman really was, that was a much better usage. But, that could only last so long. -Emma (Olivia Cooke) suffers a similar fate as the previously mentioned characters. She is "always around", but when you really stop and think about it, nothing major seems to happen with her. All of that being said, this isn't a terrible season by any means. There are some truly great canon moments revolving around Norman/Norma. I'm talking moments that will almost take your breath away if you know their significance from the "Psycho" film. There were just enough of those moments to keep me interested to see what would crop up from week to week. As such, I view this season much like the first season, which was all about pot fields and hidden Asian girls and only little glimpses of Norman's psyche. The second season reversed the formula (more Norman, less hijinks), and this third season made the old switcharoo yet again...and not for the better if you are watching for the same reasons I am. So, I think the final verdict on this season will really come down to why you are watching this show in the first place. Those wanting an epic prequel to "Psycho" may be a bit disappointed (those great moments are few and far between), while viewers who couldn't give a rip about the film tie-in aspect might just enjoy the show as much as ever. In the case of "Bates Motel", it really is all about what you are looking for.
See Details