Beastars: Season 1
(2019)
You might also like
Visible: Out on Television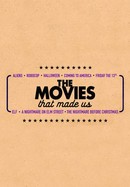 Rate And Review
Beastars: Season 1 Photos
News & Interviews for Beastars: Season 1
Audience Reviews for Beastars: Season 1
Very weird show, but it is entertaining. The dialogue is decently choppy but okay nonetheless. The plot is weird, 90% of the decisions the characters make are irrational and in any context to real life stupid. For some reason this "teen drama romance" that Im sure is a furry field day is actually pretty decent.

This really took me by surprise once was a couple episodes in i was hooked i loved this. The main characters are so interesting and the story and world is a joy to delve into. Legoshi is a lovable main character and his story of hardships, love and friendship is amazing would recommend.

Not going to lie, I initially judged this show harshly because I thought it was for furries. The second I gave it a chance, I was hooked. Between the compelling characters and amazing plot, I couldn't help but find myself deeply invested after only a few episodes.

Beastars, while being poked fun of on many internet platforms for its artistic style leaning towards the furry community, its an absolute gift. Stellar voice actors, a thrilling story/societal commentary, and groundbreaking facial tracking animation all make this show a must see for anime fans of all demographics-or just anyone that wants a thrill.

A great season to start the craze of Beastars!

So...I'm kind of baffled by all the love this show's getting. The furry aspect isn't a draw for me, but neither is it a drawback. A good story is a good story. That said, this story is...ok? Basically, it's a "forbidden lovers" plotline with the male protagonist (a wolf) trying to saving his helpless damsel in distress (a rabbit) towards the end. Not exactly anything original, and due to how most of the romance is carried out internally, within the introvert protagonist's head, the romantic chemistry/relationship between the couple is rather underwhelming, though the characters themselves are decently three dimensional. The twist this show has going for it, and probably its draw for folks looking for something "edgy" (insert eyeroll, please) is the depiction of "carnivores" (usually male characters) wanting to "devour" "herbivores" (usually female characters) which is blatant allegory for men wanting to rape women. Again and again, the predatorial relationship and drive of the carnivores is shown as, or in conjunction with, sex and violence. This isn't basic sexual drive, mind you; this is violent, destructive, without-consent sexual drive. Our wolf protagonist is our hero because he's fighting his "natural" instincts, to "devour" his small, helpless love interest. And at one point HER "natural" instincts are to be devoured, to the point she crams her arm in his mouth so he'll eat her. Yuck. Are folks really thinking about the implications here? If this was the dynamic of these two characters as individuals, I wouldn't have a problem with the show. I might even laud it for exploring dark psychology and taboo subject matter. There are certainly individuals and relationships that work like this. The problem is, the devour/rape dynamic is ubiquitous throughout the Beastars world. The message seems to be - this is how things work. This is what's natural and ingrained. Males are predators with a drive to rape, and women are prey, by their nature. I find that to be a pretty regressive and messed up message, both because I give the average male more credit than that, and because "it's in their nature" has served as a free pass for aberrant men to normalize disgusting behavior. So, while the incels of the world might be clapping their hands over the subtext of this anime, I think I'll be skipping season 2. For dark anime with disturbing sexual allegories, I'll stick with Darling in the Franxx, and if I want furry allegories for racism and classism, I'll go with Zootopia, thanks.

Beautiful world, original character designs, It's interesting.

It's different to last years of anime industry

This a great furry anime, It's a shame that it receives little recognition and more hatred from the anime collective, anime needs more story like this.

Beastars mature blend of societal, social, and sexual allegories may be overwhelming for some, but complex characters, beautiful animation, and intelligent writing make it one of the best anime in recent years.