Berlin Station: Season 3
(2018 - 2019)
Where to watch
Buy from $1.99
Buy from $1.99
Buy from $1.99
You might also like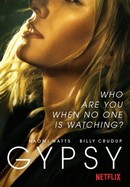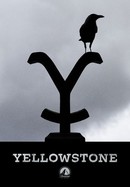 Rate And Review
Berlin Station: Season 3 Videos
Berlin Station: Season 3 Photos
News & Interviews for Berlin Station: Season 3
Audience Reviews for Berlin Station: Season 3
Season three capitalised on the previous two, but the plotting becomes more convoluted than before. Trying to keep track of four or five issues is too much for the audience. And while all the loose ends aren't quite tidy, the show leaves on a decent note.

So if Ruskies started using hybrid methods or invading, Estonians would jus sit in darkness and wait for the Americans and NATO-troops? C´mon! That's so stupid!

Season 1 was great, Season 2 fair and season 3 was the biggest waste of time! Boring, long winded and a very weak story line that was dragged out for 10 episodes. Some good performances from many of the actors but that couldn't save a shoddy script. The conclusion put the nail in the coffin of a season I'm sorry I watched.

Season 3 is a total letdown from the writers. How is that the neglected stepchildren of The Berlin Station are given clearance to conduct the highest level of diplomatic negotiations on the fate of Estonia? A junior CIA agent is able to mouth off to senior level intelligence directors? Unbelievable! The storyline just drags along until an inevitable chase scene. Someone stole the thrills from this spy thriller. No reason have intelligence agents when there's no intelligence to be found. The actors nobly try to carry the weight.

Just got EPIX a month ago and binge-watched all three seasons of this nail-biter of a spy drama which I've read is not going to be renewed for a fourth season. Too bad. The show was superbly cast and the plots informed by crises being faced right now as we speak.

Avea nevoie de ceva episoade in plus dar livreaza momente bune

I realize I'm in the minority but I just couldn't get warm with season 3. Too many convoluted things going on, too many international locations, loss of focus, credibility is down. Actors are still great for the most part but they can't save this hot mess.

how does this show keeep getting renewed?

Great season three. More suspenseful and better plotted than both one and two. Love the new cast member Torres. Saw 2 episodes so far but wish they were all available at once!

I feel with the opening of the 3rd season it more enjoyable to watch and exciting. It now has the potential it was looking for in the first season with the add of humor, crisper story lines, beautiful shots of European cities and glimpses into the different European cultures it makes a step into the right direction of enjoyment. I especially enjoy the new opening trailer. Well done! Please keep up the thrill, multidimensional story lines and sense of humor!