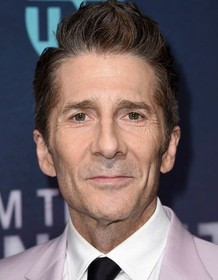 Leland Orser
Highest Rated: 94% Blindspotting (2018)
Lowest Rated: 2% Twisted (2004)
Birthday: Aug 6, 1960
Birthplace: San Francisco, California, USA
The California-born actor Leland Orser has the kind of boyish good looks that go a long way in concealing the black heart of his deranged, neurotic, and often unstable characters. First there was the flamboyant drug dealer in the thriller "Cover Story" (1993); then the john driven to unspeakable violence in "Se7en," (1995); and his duplicitous best man in the bachelor party-gone-wrong comedy "Very Bad Things" (1998). A turn as a vengeful lab technician in "The Bone Collector" (1999) highlighted Orser's serial killer creepiness, while a recurring role as surgeon Lucien Dubenko on the long-running "ER" (NBC, 1994-2009) showcased his tight-lipped arrogance. Married to actress Jeanne Tripplehorn since 2000, Orser stepped behind the camera in 2007 for the short film "Morning," which he later expanded into a feature film starring himself and Tripplehorn. After portraying Liam Neeson's right-hand man in "Taken" (2008) (and 2012's inevitable "Taken 2"), Orser brought his paranoid tendencies to primetime as a political consultant on "24" (Fox, 2001-2010) and as a weapons specialist on the blackout drama "Revolution" (NBC, 2012-14). Looks like Orser isn't so quiet anymore.
Photos
Leland Orser
Leland Orser at arrivals for I AM THE NIGHT Premiere, Harmony Gold Theater, Los Angeles, CA January 24, 2019. Photo By: Priscilla Grant/Everett Collection
VERY BAD THINGS, Leland Orser, Jeremy Piven, Daniel Stern, Christian Slater, Jon Favreau, 1998, © Polygram Filmed Ent.
THE BONE COLLECTOR, Leland Orser, 1999. ©Universal
Revolution, Leland Orser, 'Ghosts', Season 1, Ep. #12, 04/01/2013, ©NBC
THE GOOD GERMAN, Beau Bridges (left), Leland Orser (center), 2006, ©Warner Bros.
ALIEN RESURRECTION, Leland Orser, 1997, TM & Copyright (c) 20th Century Fox Film Corp. All rights reserved.
EXCESS BAGGAGE, Leland Orser, Robert Wisden, 1997, (c) Columbia
TWISTED, Ashley Judd, Leland Orser, 2004, (c) Paramount
Revolution, Leland Orser, 'The Stand', Season 1, Ep. #11, 03/25/2013, ©NBC
Revolution, Leland Orser, 'The Stand', Season 1, Ep. #11, 03/25/2013, ©NBC
Revolution, Leland Orser (L), Billy Burke (R), 'The Stand', Season 1, Ep. #11, 03/25/2013, ©NBC
VERY BAD THINGS, (standing l-r): Christian Slater, Daniel Stern, Cameron Diaz, Jon Favreau, (bottom l-r): Jeremy Piven, Leland Orser, 1998, (c)PolyGram Filmed Entertainment
VERY BAD THINGS, Jeremy Piven, Christian Slater, Leland Orser, Daniel Stern, Jon Favreau, 1998
Ray Donovan, Leland Orser, 'Swing Vote', Season 3, Ep. #6, 08/16/2015, ©SHO
Ray Donovan, Leland Orser, 'All Must Be Loved', Season 3, Ep. #7, 08/23/2015, ©SHO
Ray Donovan, Leland Orser, 'All Must Be Loved', Season 3, Ep. #7, 08/23/2015, ©SHO