Where to watch
Buy
Subscription
Buy
Buy
You might also like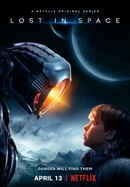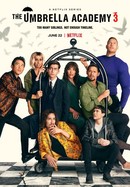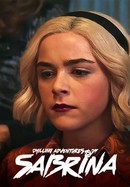 Chilling Adventures of Sabrina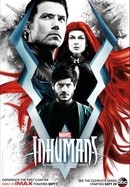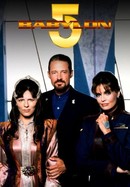 Rate And Review
Black Lightning: Season 1 Photos
News & Interviews for Black Lightning
Audience Reviews for Black Lightning: Season 1
If I had to sum it all up, I'd say it's just disappointing. A fabulously promising premise is let down by its shoddily developed characters, costumes and graphics that look like they've been done by an intern, and lazy writing that always feels like it's looking for an easy way out of every situation; so much so that the show actually ends up being a disservice to the cause it wants to stand for, because the most basic rule of it all when you tell a story is that it has to be entertaining and that's one word you definitely cannot use for this show.

I always remembered this season as being mediocre at best. I was wrong. My most recent watch of the show changed my mind or was more accurate to the true quality of the show. The first half of the season was very slow and sometimes hard to watch but the back half was great, outside of one episode where jefferson pierce himself is getting framed. Corrupt cops are clichey and the story went too fast and it wasent realistic on a show that try its best to stay grounded on a world where we have meta humans. Lynn started off as being one of the most annoying female character in the arrowverse and by the end of the season shes much more interresting and she got more then only one dimension. The show is well written, for the most of it, the weakness rely on its lack of action and moments we can remember. I did watch the season as it came out but i never really felt the need to go back and watch again until i decided to cover the show on my YouTube channel. As i was watching on my 2nd watch, i felt like i was watching for the first time a few episodes since nothing really stand out. The show is average but easy to forget since nothing is really unique about the show. Tobias whale have charisma but hes not the best vilain of all, hes very one dimensionnal and sometimes hes hard to take seriously because he speak and act like a comic book character. People keep coming back from the deads, leaving the viewer not feeling any tension anymore. Music and fights are both really good. Actors are good. Writters are good, despite some flaws here and there. Rough start if you expect flashy action and flashy powers each single week, you won't have that all the time.

Me fue largaaaa y su final no la comprendí

The show could have been great but as typical with thecw they put to much political woke propaganda in it. Probably the reason behind why it ended up getting cancelled.

My friends was telling me it was good, and after the show 1st year I sat down and watch it, and it was okay.

This show had some potential, but what totally turned me off was that BL and his wife are absolute asshole-parents who behave like their their teenage daughters are their serfs. It is ironic that a show that is meant to be emancipatory manages to the most reactionary piece of shit to hit netflix in years.

Very possibly the worst TV show ever made. Dreadful acting.. terrible fight scenes.. woeful.. just woeful

Do we watch same episodes? This is bad and disconnected that i lost interest in first 2 ep.but i pushed to the end and i can say its NO GOOD

If you want a all black cast super hero show this is your only option. That is its only strength and there is something to be said for being the only game in town.

Season 1 does a perfect job in establishing the show.
See Details