BNA: Brand New Animal: Season 1
(2020)
Where to watch
Subscription
You might also like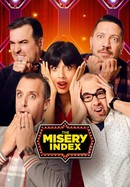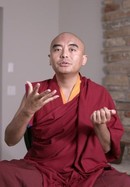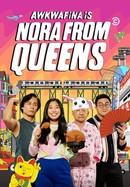 Awkwafina Is Nora From Queens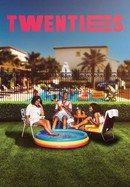 Rate And Review
BNA: Brand New Animal: Season 1 Photos
News & Interviews for BNA: Brand New Animal: Season 1
Audience Reviews for BNA: Brand New Animal: Season 1
I've got one word for you. Phenomenal.

Absolute must see. I'd say one of the best shows I've ever watched. Only problem I have is not having a season 2. If you want a deep, threatening show watch BNA. The character design, plot, feelings, and colour theme are f***ing outstanding. Check this show out!

Feels like Trigger took a good concept and phoned it in. They really wanted to fit in the "beats" of a Trigger show but just didn't know how to get the story there logically. You can watch better Trigger shows that check a lot of the same boxes, albeit with less cute main characters.

This show had me on the edge of my seat the entire time that I binged it! I'm absolutely amazed at how much the studio managed to squeeze into 12 episodes, covering heavy subjects, a complex plot with many twisted and turns, lovable characters, and an emotionally investing story. When I started this show I had no idea the kind of ride that I was in for, and all I can really hope for is that another season is on the way. I NEED more BNA!

It took me awhile to check out BNA: BRAND NEW ANIMAL. Missing the whole anthropomorphized furry animal thing never hurts my feelings. What drew me to it is the loose animation that reminds me a little of Gurren Lagan (sp?). The animation made it fun to watch. The story is nothing spectacular, with it's out of place society trying to get by in a human dominated world. Still, the story centers around some "beastmen," who walk that fine line between humanity and bestial tendencies. they have to avoid humans and get along with one another, and that's not always easy for any of them. Enter our protagonist, Michiru, who one day discovers she's a beastman and must flee the humans. No longer able to live among humans, she does her best to embrace her new beastman form and discovers more about herself and the beastmen in general. I stuck around because it has shape-shifting and a couple of polymorphs and yes, the characters grew on me. If you like anime that isn't grossly over-the-top, you could do a lot worse than this.

The main characters pisses me off and totally Mary Sue. Why the blue "wolf" is transforming into human if hate humans?.

This series is hypocritical and cowardly, too like his fans and creators, it is ironic how other series that are really furries receive hate, but this one does not, because it comes from a recognized studio that no longer has ideas and steals ideas from other popular series, but this has the typical fanserivice (Lolis and waifus) it is not criticized, protagonist is the self-insertion of the average otaku and Mary sues, the humans in this series are unnecessary, this series has zero self-love.

If you love this anime (like i do) you'll sure want and season 2 (like i do). The best anime series I've ever seen <3 <3.

This is one of the best anime series of the year.

As someone who actually isn't an Anime junkie, I am surprised to say I found this one's premise incredibly intriguing, that it makes exceptional use of the medium to support its bonkers world. While it has the occasional odd filler and over-abundance of style that Studio Trigger is becoming known for, I found the plot increasingly engaging, its themes relevant, and ending with a nail-biting finale.