You might also like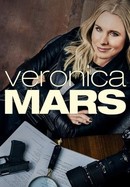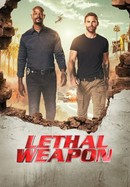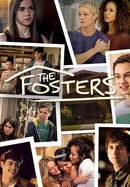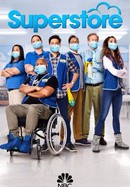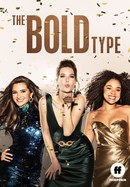 Rate And Review
Audience Reviews for Castle: Season 1
very cool show, likeable leads who worked well together, interesting cases, Fillion certainly has charisma. Very solid opening season

I'm not usually a fan of cop shows but this one is different. It's funny, creative, and twists the plot to a whole new level.

The two leads are so great you won't mind you saw it all before.

Castle: Season 1 is an exciting and dynamic crime drama with a comedic edge. As part of his research for a novel, mystery writer Richard Castle (played by Nathan Fillion) shadows NYPD homicide detective Kate Beckett (played by Stana Katic) and helps her and her team solve cases. The writing is quite good, making for some interesting crimes and dialog that's sharp and witty. Additionally, the characters are developed especially well, as is the series as a whole. One of the best cop dramas on television, Castle delivers an impressive 10-episode first season.

Such an incredible show, with a perfect blend of crime, comedy, and romance.

its a great way to kill time but not much else. theres nothing original here, stories are formulaic and the formula is obvious by episode two. no risk taking. they rely almost entirely by the charisma of the two leads and their banter is tiresome before season 1 finishes. Nathan Fillion deserves better than this. Unfortunately he had to do it for 8 years before he got The Rookie, which is less formula-driven and more fun. Castle is especially disappointing if you liked Firefly and Serenity.

nathan fillion hacer que la serie tenga éxito. sin el esta serie seria otra mas de policía algo ya visto en otra serie de policia. el lo hace espacial.

OVERVIEW Richard Castle is a successful best-selling author, twice married and twice divorced, living in a spacious Manhattan condo with the single actress mother (Martha) who raised him and a bright teenage daughter (Alexis). He has money, toys, and rotating women, but he's bored. So bored in fact that he has killed off his best-selling character, Derrick Storm, a rogue prone to danger. Castle's looking for something new. Enter Kate Beckett, a strong forceful female homicide detective. The fact that she's also hot is irrelevant to her, but not to Castle. A serial killer is committing murders and staging them to look like kills from Castle's books, so Beckett needs to interview him. He's all play, she's all business. She doesn't think that he's likely involved, but she has to interview him anyway. Castle is hooked. He convinces the mayor to "let" him work the case as a consultant/advisor, much to Beckett's dismay, and the game is afoot. Castle helps solve the case, and the successful partnership continues so Castle can do research. As the opening narration reveals, every writer has his muse, and Castle thinks he's found his. He even bases a new character on her -- Nikki Heat. A strong forceful female homicide detective who works with a roguish mystery writer to solve cases. With a small difference -- in his books, the two are lovers, which Castle wants to replicate with Beckett. But like I said, she's all business. EPISODES THAT I LIKED The season premiere of the short 10-episode season was the best of the bunch. It established Castle as the bored playboy looking for something with more meaning and Beckett as the uber-serious detective in need of some enjoyment in her often-dark life. After that, prep school punks (E03), political intrigue with city council (E04), home invasions (E07), a link to an old eco-terrorism case (E08), and a child kidnapping (E09) are no match for Beckett and Castle, with Beckett grudgingly beginning to accept that Castle has something to offer besides annoying her. EPISODES THAT WERE WATCHABLE Episode 5 deals with a dead girl, found frozen but thawing, and while her story is interesting, the real contribution is you get to hear Beckett's origin story (how her mother was killed in an alley, nobody caught for the crime). It should have been awesome, it should have been riveting. But except for a couple of decent scenes, the episode was rather ho-hum. The last episode of the season looks at a dead surgeon and the mob, but again, except for a final scene or two near the end dealing with Beckett's mother's murder, the episode is rather lackluster. EPISODES THAT I DIDN'T LIKE Both episodes 2 and 6 are mostly odd...a dead nanny with a weird motive that comes out of nowhere, and voodoo killings that have nothing to do with voodoo. Plus some overwhelming backstory with Castle's ex-wife that is excruciating. They are definitely the weakest two of the season. EPISODE-BY-EPISODE REVIEW S01E01 Flowers for Your Grave - Castle wants new, and Beckett is certainly that 5/5 stars S01E02 Nanny McDead - Nanny dead, and no butler to blame 2/5 stars S01E03 Hedge Fund Homeboys - There's no honour among adolescent wanna-bes 4/5 stars S01E04 Hell Hath No Fury - Politics? Hookers? Murder? Just another day in NYC 4/5 stars S01E05 A Chill Goes Through Her Veins - Every story has a beginning, even Beckett's 3/5 stars S01E06 Always Buy Retail - Voodoo rituals and whirlwind Meredith? Both blow into town 2/5 stars S01E07 Home is Where the Heart Stops - Jewelry thieves, violence, and ball gowns 4/5 stars S01E08 Ghosts - Eco-terrorism, ghost writers, and poker showdowns...I'm all in 4/5 stars S01E09 Little Girl Lost - Child kidnapping, an ex-bf, and a stuffed bunny 4/5 stars S01E10 A Death in the Family - Send one hitman after another...oh, about your mother 3/5 stars THE BOTTOM LINE Beckett brings the serious, Castle makes it fun

The characters were same as the mentalist...

I'm actually catching this series in reruns. I didn't see it while it was airing. With that said, I enjoy this show. The characters are all likeable and the actors play them well. It's not exactly brain food, but when you want something lite, and not mentally taxing after work ... this kind of fits the bill.