Where to watch
Buy
Subscription
Buy
Buy
You might also like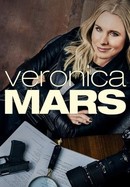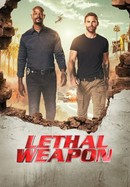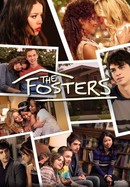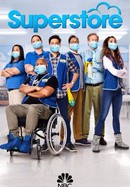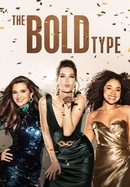 Rate And Review
Audience Reviews for Castle: Season 1
The first season of Castle is easy on the eyes, and on the brain as well. The story is pretty formulaic; like a lot of other detective stories that you might have seen or read a gazillion times before. However, the snappy dialogues, the likeable characters and the sexual tension between the two main leads carried the show through. In essence, it is a light-hearted crime mystery/comedy drama series that never took itself seriously; a welcoming change of pace at the time, I must say. On top of that, I strongly believe that Nathan Fillion is made for the role of Richard Castle; there is just this charm to him that I adore so much ever since I first saw him in Firefly (an American space Western drama series from the early millennium). All in all, this is not one the greatest detective series of all time, but who would reject a fun time? P. S. some of the novels written by Richard Castle in the show were actually published in real life under the name of Richard Castle himself.

What happens when you put a brilliant crime novelist and a nyc detective together? The first season is only 10 episodes but is off to a really good start It's not like one of those standard procedurals, it actually has a fun mixture A famous murder writer Richard Castle gets to help a nyc detective Kate Beckett solve cases based on his works After some reluctance Kate and Richard do succeed solving several cases and he gets inspired to write his next works shadowing her Both Nathan Filion and Stana Katic have such fun rambunctious chemistry Seeing them bump heads, clash ideas, going back and forth about what's wrong and right serves as likable buddy cop tropes True we've seen it before but when you have two great leads with ripe chemistry the less standard stuff isn't so bothersome This show sizzles with spark, a lighthearted tone, and the murder mystery cases are cool to watch A terrific backdrop along with sexual tension of both players I really like Castle's daughter and mother too being so positive, supportive, and always being involved with his creative writing process Kate even opens up a dark part of her past that really sheds light on her sternness and cynical edge which has Richard intrigued 7 seasons followed so something has to be working here whether it's the actors, the charm, the murder cases or maybe just the overall likability of it all

Love the characters and was really interested in seeing how they develop.

The pandemic has me rewatching old favorites and this one certainly holds up. On my 3rd time through I find myself an even bigger fan of the show and rooting all the harder for the main couple. It's rare for a television show to stand the test of time, cultural norms have shifted radically in the past few decades, but Castle largely keeps up. We have a tough, smart and very driven female lead, a multicultural cast that feels vital to the ensemble and never tokenized and Nathan Fillion as the good-natured butt of every joke about straight white men ever. His terrible innuendos and outdated ideas make perfect sense for the character and it's fun to watch him evolve. The fact that he's a dedicated father with lots of heart keeps him likable, even at his worst. The two leads maintain a sparkling Hepburn/Tracy chemistry with the snappy banter to match. The storylines remain inventive and interesting (even the 3rd time through) and the character development is fantastic. This is an ensemble cast you'll come to love, getting to know them is a pleasure. If you haven't watched Castle yet, now is the perfect time. If you haven't seen it in a few years I highly recommend another viewing. Unlike most things, it gets better with age.

very cool show, likeable leads who worked well together, interesting cases, Fillion certainly has charisma. Very solid opening season

I'm not usually a fan of cop shows but this one is different. It's funny, creative, and twists the plot to a whole new level.

The two leads are so great you won't mind you saw it all before.

Castle: Season 1 is an exciting and dynamic crime drama with a comedic edge. As part of his research for a novel, mystery writer Richard Castle (played by Nathan Fillion) shadows NYPD homicide detective Kate Beckett (played by Stana Katic) and helps her and her team solve cases. The writing is quite good, making for some interesting crimes and dialog that's sharp and witty. Additionally, the characters are developed especially well, as is the series as a whole. One of the best cop dramas on television, Castle delivers an impressive 10-episode first season.

Such an incredible show, with a perfect blend of crime, comedy, and romance.

its a great way to kill time but not much else. theres nothing original here, stories are formulaic and the formula is obvious by episode two. no risk taking. they rely almost entirely by the charisma of the two leads and their banter is tiresome before season 1 finishes. Nathan Fillion deserves better than this. Unfortunately he had to do it for 8 years before he got The Rookie, which is less formula-driven and more fun. Castle is especially disappointing if you liked Firefly and Serenity.
See Details