Where to watch
Buy
Subscription
Buy
Buy
You might also like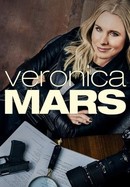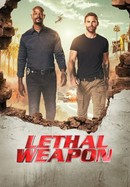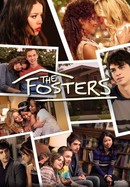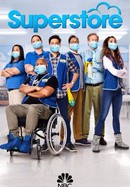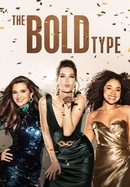 Rate And Review
Audience Reviews for Castle: Season 6
Season 6 of Castle keeps uping the ante Last season Beckett and Castle finally solidified their relationship; the kissed, moved in together but had to keep it under wraps at the precinct Castle even met his long lost father after Alexis was taken hostage in Paris At the end of the last season Kate was offered a job in DC which made Castle worried how they would stay together so he decided to propose to her Two months later Kate is working at the FBI task force in Washington D.C. with Castle...now her fiancé missing her Her new job requires to be intensely classified but Castle is eager to see her and help her just like old times yet it could land him in hot water All throughout this season Castle and Kate plan their wedding yet they want it to be perfect Near the finale Kate finds out about Lazarus, the higher up who murdered her mother above everyone who also ties to Senator Bracken It looks like things are looking up until unexpected circumstances strike right before Castle and Kate are about to tie the knot Will they get their happy ending? 2 seasons left to find out for sure Some of the episodes tend to drag a bit but its procedural format still comes with its charms and some crazy murder cases to boot Katic and Fillion are still so perfect for each other it's hard to imagine a single episode without them that injects humor and likability

Who cares if it is formulaic when the show is this much fun.

temporada genial brutal absolutamente una locura esta temporada.

Season 6 of Castle continues to deliver a health mix of comedy and crime fighting. Picking up from last season, Castle and Beckett struggle to make their relationship work as Beckett completes her training with the FBI in Washington D.C. The story arcs throughout the episodes do a lot character building, as Castle deals with his daughter's decision to leave home, Ryan starts a family, and Beckett finds closure over her mother's murder. But there are also plenty of fun comedic episodes too, as Castle and Beckett go on a treasure hunter, run afoul of a group of ninjas, and meet a possible time-traveler. And, the writing does a pretty good job at striking the right tone and creating interesting characters, with one notable exception: Pi. The most painfully annoying character in the show's history, Pi is a black mark that ruins every scene and episode he's in, and the writers seem to be blissfully unaware of this (until fan reaction forced them to write him out). Castle's sixth season tries some new and exciting things, but overall it sticks to what it does best...delivering entertaining murder mysteries.

Pretty boring compared to seasons 3,4 and 5.

Unimaginative and boring ending which disrespected the intelligence of the audience.

With the charismatic lead, and good writing the show stays fresh to its sixths season.

My love of Nathan Fillion is why I watched this show to begin with. It is silly and entertaining, it would fail miserably without him and the last few seasons have gotten weak as most shows do around the 100th.

Stellar cast, great writers,and a fantastic crew = Best tv show ever ????

So glad to have Rick and Kate together and the show still be as amazing as before even with the lack of pining and hoping they would hook up. Love Ryan and Espo this season so much they have such an amazing bromance and it is even better when Castle is with them.
See Details