City on a Hill: Season 1
(2019)
Where to watch
Buy from $1.99
Free
Buy from $1.99
You might also like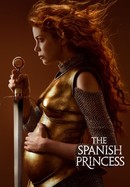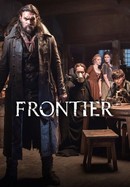 Rate And Review
City on a Hill: Season 1 Videos
City on a Hill: Season 1 Photos
News & Interviews for City on a Hill: Season 1
Audience Reviews for City on a Hill: Season 1
Love the way the story is sorted out THROUGH out the season, that's a BIG PLUS in my book. That and the difference side to the whole story thing makes it make sense to but adds a nice flavor to the season as well.

I love this show!!!!!! Bring on Season 3!!!!!! ~Western Massachusetts :)

I think this is a terrific show. I have only recently started watching it (I am in Season 1, Episode 8) and it has gripped me as no show has really done since the Sopranos. Kevin Bacon's performance as Jackie Roar is as complex as Gandolfini's Tony Soprano - he's that good. We also see the beginning of the corruption of Decourcy Ward (what a fabulous name) who has to lower his moral standard in order to try and get convictions; Hodge is so easy on the eye I'd watch it just to see him sit in a chair and not speak. But he portrays "boy done good" - someone who has had to transcend his birthplace and childhood - very well and we are in no doubt he is the "goodie". The women actors are amazing and do justice to interesting roles. And I like the music too. Much to recommend here if you like law and order that punches hard.

I am addicted to this show - I love it! I'm from MA and know Boston well. Kevin Bacon gets Boston and he seems like he could be from Boston. He is fantastic in his role and so is Aldis Hodge as well as everyone else is. When I started watching the show it was just because it was a Boston related show and with the first two episodes I wasn't sure, but kept watching and SO glad I did. This show is fantastic!!

Great show. The whole cast is great. Story is good. Direction is good. Kevin Bacon steals the show.

Loved this series. Great writing. Nothing woke about it, is what makes it so good. The music was exceptional. Very talented cast

Similar in style and a good replacement for Ray Donovan, since Ray Donovan's writers no longer care about the core of the show and are off with the fairies. Gritty, not great and sometimes meandering, but still significantly better than most mainstream tv garbage. BTW - Kevin Bacon can't act. Once you get passed that you'll enjoy the series.

Great, Just Great! Must see. Kevin Bacon is doing a great role.

I went with 2 stars for this show, I saw a commercial on Showtime and decided to give it a watch. Someone I know enjoyed this show, I was born in the area and from there. I thought that I would enjoy it. It had a lot of small talk, and was a bit boring and slow. Nothing really happens till about 10 mins. left of each episode. All star cast and lots of attention to detail and time period. Very spot on with accent and getting names of places right. It did kinda miss the mark for me a bit though, I might watch the second season idk yet. I do like movies/shows that place in Boston though 2 stars.

Fantastic. Brilliant character development, and very nicely woven story lines.