You might also like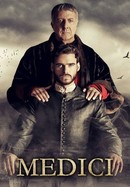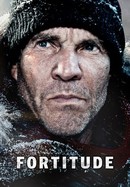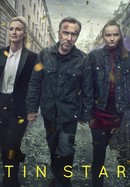 Rate And Review
News & Interviews for Condor: Season 1
Audience Reviews for Condor: Season 1
This is airtight and a masterpiece of direction, timing, pace, and intrigue. Gripping and absorbing in its twists and turns. Unravels well. Max Irons carries it with a superb cast to keep it ticking.

Good script, fine acting. Just enough of a change to the movie to make it interesting.

I saw more believable shit on cartoons, who in charge of this crap

I know it sounds strange, I love the fact they're not afraid to kill main characters in this tv series. It is sooooooo good would highly recommend :)

Slow paced thriller with hard to believe hero (Max Irons) whose character is hard to believe would ever exist. Overall, of you are able to strategically fast forward most scenes it kind of enjoyable.

Great show! keep it coming

It's poorly cast lead and shocking but unwanted changes from the original story sink what should have been a fun show.

Here's an idea, let's turn a 2 hour, 70's classic into hours of uneventful guff. My interest was waning, when the strapping 6'2", 250 lb lead, sprinted like Usain Bolt. Beyond that incredulity, we have Brendan Fraser as a pouting bad guy ? My pet hate in any drama formula is "padding". Plot thin, let's add irrelevant nonsense. There's a lot of that here. Not worth the investment I'm afraid.

If you're looking for an excellent TV version of '3 Days of the Condor' keep looking....this isn't it. In this TV version Robert Redford's character [Joe Turner] is played by Max Irons. He's neither bright nor likable. Yes, the writers try and pass him off as 'off the charts' intelligent in numerous flashback scenes as a child, but instead he comes off looking arrogant and obnoxious. In present time, as a CIA analyst, he can't seem to do anything other than make one stupid decision after another....and he's still not likable. In this TV version the incomparable Max Von Sydow character [the assassin Joubert] is now a 90 lb woman/sociopath played by Leem Lubany. She actually sleep's with Joe the night before the hit on the CIA building where Joe works. Why this supposedly elite assassin doesn't just kill him that night and kill the rest of his team the next morning is anyone's guess, but I'm going to put it down to writer's who think their audience is stupid. And based on the rave reviews of this show so far, it appears they may be right. It just goes downhill from there. By the time you hit episode 8, all credulity is thrown out the window with the writer's now scrambling to try and make sense of the mess they themselves have created. It's too bad really, this show had tremendous potential. Esp. in light of the deep state coup attempt we've recently witnessed in Washington by un-elected officials of the CIA, DOJ, and FBI. There's no doubt the movie was political, with the underlying message being we can never fully trust our government. But the movie didn't take sides, there was no good political party/bad political party. Unfortunately, the writer's of this garbage just couldn't help themselves. In this version, it's not the Islamist's who are the terrorists, it's America. It's the CIA. Or more accurately Republican's within the CIA that are part of a group mockingly referred to as "Christians In Action"[C.I.A.]. And it's these Christian/conservative Republican CIA officials who decide it's time to end the war with Muslims by unleashing the plague on them in Mecca during Hajj and killing 200 million+ Muslims. At the end of the day this show is nothing more than not so subtly wrapped leftist propaganda. It's like putting wrapping paper on a turd. Sure it looks nice on the outside, but when you unwrap it, it's still a turd. And this is one giant turd.

Found this show by accident. GREAT GREAT SHOW!!