Counterpart: Season 2
(2018 - 2019)
Where to watch
Buy from $1.99
Subscription
Buy from $1.99
You might also like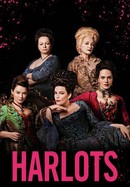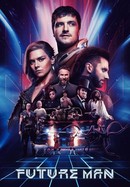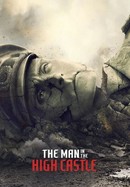 The Man in the High Castle
Rate And Review
Counterpart: Season 2 Videos
Counterpart: Season 2 Photos
News & Interviews for Counterpart: Season 2
Audience Reviews for Counterpart: Season 2
I enjoyed it. J.K. Simmons is good. This was one of those stories where the actors had to play 2 versions of the same person -- a challenge, I'm sure. The leads did a really good job with the challenge. An interesting story.

Loved the second season even more than the first. I became a fan of Olivia Williams and J.K. Simmons because of this show.

How can you have such a great show with such high ratings and an end where there's more to be seen? This is such an interesting and different show. This show will be missed!

Great show, too bad there was no season 3.

The very good first season is why I am not giving this 1 1/2 star. There are so many holes and impossibilites and perfect timings and and.. basically it's an exercise of suspension of disbelief. Walk in believing everything the writers say without questioning anything with logic and/or chances, and you may enjoy it. But I found it so hard to not stumble into situations of "how the heck did this happened" and "why don't they.." and "but it's obvious.." that I just.. Oh well, I only watched this to see the finish. The acting is consistently great but the writing, in crucial points, is disappointingly weak.

Do yourself a favor and go watch this show now. It's not just the best sci-fi show I've seen (and I've seen many) it's a brilliant show altogether. Brilliant writing, amazing acting and great direction. It weaves in a compelling mystery and political satire with themes of identity, reality, choices and consequences. I've yet to see a show that does that so deftly AND that develops all of those elements + adds new characters and manages to give all depth and complexity in a second season. Sad to hear no one's picked it up for a third... I honestly don't understand why given how many subpar shows get air time & press these days. Also J.K. Simmons, Olivia Williams, Nazanin Boniadi, and Harry Lloyd should've all gotten Emmys for their superb acting. Counterpart deserves way way more accolades and attention than it got.

The show was prescient in its depiction of a post pandemic world. The acting was superb and there were surprisingly few logic issues once you've accepted the show's conceit. "Whoever fights monsters should see to it that in the process he does not become a monster. And if you gaze long enough into an abyss, the abyss will gaze back into you." - Friedrich Nietzsche

of cause Its as good as the first but I am going to talk mostly about if they should do a third. part of me wants there to be a third and the other side thinks if they do a third It will turn out bad. back to the movie its self I think the ending was great. Its more hard to recognise the two Howard than the first season. It sort of turns into a original Howard the original Howards other.

ماذا لو أمكن فتح باب بين أكوان متوازية لتشاهد شخصيتك وشخصيات عشت معها كيف أصبحت في مسار مختلف للتاريخ، المسلسل يحكي قصة عامل في هيئة دولية يكتشف أن الهيئة التي عمل معها تدير أحد هذه الأبواب، وأن "نفسه" في الكون الموازي هي شخصية أمنية رفيعة في نفس المؤسسة، وأحداث معقدة في ظل تصاعد احتمالات الحرب بين الكونين.

Fascinating and powerful, Counterpart's second season weaves together meaningful story arcs for its compelling characters, led by a multitude of great performances (often in dual roles) that will leave viewers wanting even more, sadly.