Country Music: Season 1
(2019)
Where to watch
Buy from $6.99
Buy from $1.99
Buy from $6.99
You might also like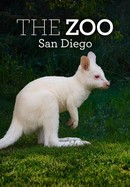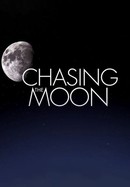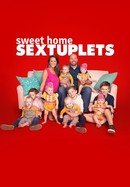 Rate And Review
Country Music: Season 1 Photos
News & Interviews for Country Music: Season 1
Audience Reviews for Country Music: Season 1
I loved this. I wouldn't consider myself a modern country music fan, but as this documentary teaches you, traditional music is where most American music began and every modern genre: rock and roll, rhythm and blues, jazz, blues, bluegrass, Americana, and country all have the same initial roots - immigrants and slaves. From those roots grow the branches to the music we know today. Ken Burns is a master and Country Music is one of his best ever. It's brimming with interviews with living music industry professionals and archival footage that absolutely makes a story over 100 years old come to life. He emphasises the cyclical nature of the music - what's old always becomes new again. And it goes deeper than the music to the story of our country - even in the middle of 2020 election/pandemic anxiety insanity I found myself tapping my toe, singing along, or with a 100 year old classic stuck in your head. The early episodes were my favourites, but there were so many fascinating stories up through the 1970s I really felt it could have been longer. 1980-1990's+ there's not as much in-depth coverage beyond a core group and don't expect anything on anyone post Garth Brooks (which is fine by me).

I am not a die-hard Ken Burns fan. Too often he allows his own polemic get in the way of historical fact. This time, though, he got it absolutely right. The only flaw in this series is that it was too short, not expansive enough, large and wide as it was. It is more than the history of a music category by far; it's a history of twentieth century American culture. This is a must-see. It's funny, sad, striking, often moving emotionally, often provocative, and always entertaining. This one is a winner!

Detailed and interesting!

An absolute Ken Burns masterpiece! This film presented an historical presentation of the country music genre with magnificent beautiful cinematography and personal sentiment. We truly enjoyed every episode.

A spectacular look back at the history of country music and the influence of it in American history. Superb job by Ken Burns, as usual.

Way too much Johnny Cash. Ruined a great potential program.

As a live long native of Nashville, it's no surprise that Ken Burns documentary is spot on. He captures the pure essence of our "big"little town perfectly.

An expansive history of the genre as seen through Ken Burns' expert eye, Country Music works as both a crash course for new listeners and a refresher for old-timers. Absolutely a tremendous tremendous from Ken Burns.Fantastic educational documentary film by Ken Burns

Wonderful. Brought back so many memories of the songs my dad listened to and the cultural underpinnings of the music.